Get Back Into Photography with the Best Lenses for Nikon D7500
The Nikon D7500 is one of the most popular semi-professional cameras in the market. Just like Canon had the 80D, Nikon had the D7500 and everyone wanted their hands on this camera. Not only it pack some of the best features, but it was also accessible by both hobbyists and professionals who are just getting started.
Best Lenses for Nikon D7500
Finding the right lens for such a revered camera should not be an issue. However, people do end up falling into a rut because they are not sure about which lens they need to pick. That is why I have made this list of the best lenses for Nikon D7500 that should help you get started.
In addition to that, if you are looking for a single lens that should do almost everything you want it to do, then just pick the Sigma 18-35mm lens. Yes, this lens has been in many of our roundups but we cannot really help it. If you have a crop-sensor camera, then this is the best lens that you can go for.
Honestly, at this point, this lens should not really confuse anyone of you. This is a great lens that you should be investing in because, for a crop-sensor camera, this is an absolute beast of a lens that gets the job done in every sense.
Sigma truly changed the landscape for zoom lenses when this lens was released, and ever since its release, this has been on the list of best lenses time and again. I'm not just talking about our roundups, but even outside, and on YouTube, you will see this lens popping up again and again.
I am not going to get into the obvious anymore but you are getting access to the super-fast and constant aperture of f/1.8 that delivers some of the best results and shallow depth of field, too. If you are looking for great results, this is the lens that you should be spending your money on.
Sigma has done a fantastic job designing the optics on this lens as they are sharp, and even when you are using this lens at wide-open, the results it produces are always phenomenal and nothing short of impressive.
We are also getting one of the best autofocusing systems that is both quiet and fast. Allowing you to actually use this lens for some really impressive video work, too. Again, this lens is built like a tank but does not feel heavy at all.
You are also getting full compatibility with Sigma's USB dock and Optimization Pro software in case you want to go ahead and make some granular adjustments to the lens.
With so much to love about this lens, there are a few quirks. For starters, you are only getting 2x zoom range, which should be an issue but it is worth mentioning. Also, while my unit worked fine, some users have reported that you need to granularly adjust the autofocusing system to get the best results.
Overall, it is evident that Sigma has nailed the market with this lens. There is a reason why this has been one of the best lenses for such a long time because the results produced have always been excellent.
Check Latest Price for Sigma 18-35mm
This lens has been featured on the website multiple times in the past, and that just goes to show how consistent this has been. I have a strong opinion about this lens is that in the right hands, this is more or less the one lens that can get most of the jobs done. However, on a DX camera like the Nikon D7500, this acts more as a telephoto lens than a standard lens.
That is not bad, to be honest, because the results that you are going to get are still as good. The only difference here is that your subject will be a bit isolated, which is always great for portrait work. Speaking of portrait work, this lens absolutely nails that and comes out on top with ease.
The Nikon 50mm is one of the sharpest Nikon lenses that you can get your hands on. Even when you are shooting at f/1.8, the lens manages to retain its sharpness and that goes to show just how good the optics on this lens really are.
Not just that, the lens also happens to be compact, so if you are planning on traveling with this lens, that is not really going to be a problem for you as you can easily achieve that.
Of course, the highlight here is the fact that you are getting access to a large and fast aperture at f/1.8. Despite the faster apertures in the market, I believe that this has become the standard considering how attainable this is as opposed to some of the other offerings in the market.
Nikon has done an excellent job at pricing this lens, too. Ensuring that you are not bound to spend a lot of money on this lens if you are not in the mood to do so.
Honestly, from a technical perspective, there is nothing wrong with this lens. But we do have to know that this is an old lens, and therefore, it does not ship with some of the features that are founder on newer Nikon or 3rd party lenses.
Overall, I would say that the Nikon 50mm is one of the best prime lenses that you can get. Especially on a crop sensor camera, as this lens really shines and delivers great performance overall without any major hiccups.
Check Latest Price for Nikon 50mm
If 50mm is something that is too narrow for you on a Nikon DX camera, the next best thing that I can suggest to you is a 35mm lens, which will be effectively close to 50mm (at 52.5mm) on the Nikon D7500 or any other DX camera that you are going to pick up. That is the perfectly acceptable focal length for a lot of people and it just works.
With that said, the Nikon 35mm f/1.8 is more or less built on the same principle as some of the other standard prime lenses that Nikon has in its portfolio and that really is not a bad thing because you are still getting access to excellent image quality and overall results. So, if you do want something good, why not invest money in it.
Speaking of investing money, this right here is one of the more affordable lenses in the market. So, that is already a plus point that is not going to let you down at all. Not just that, you are looking at a lens that is both compact and lightweight. If you prefer traveling light, this lens will get the job done for you and do it really well.
The bright aperture on this lens is of course the highlight here. At f/1.8, this lens produces some of the best results and you are getting access to really sharp pictures as well as shallow depth of field and the smoothest bokeh you could ask for in this price range.
Being in the middle of the road, there are bound to be some issues. However, my only concern that I actively noticed was the presence of purple fringing that was visible in scenes where there was a lot of contrast.
Overall, the Nikon 35mm f/1.8 should not be a disappointing lens for anyone. It does the job it is required to do and it does not cost you a lot of money, either. We see this as a perfect wine and as od others.
Check Latest Price for Nikon 35mm
Let's be honest here. Superzoom lenses can be intimidating for a lot of people. Especially those who have never used the lens. Imagine having a lens that starts from 18mm, has a fairly wide focal length, and goes as high as 300mm. I know, for most people, this becomes impractical as they do not plan on shooting from that far, especially when they are using a crop sensor camera.
But hey, there is a demand for these lenses and more importantly, our information suggests that these lenses are great for almost every camera. You can easily make such a lens a great travel lens, as you would be able to take it wherever you want with ease. So I can also call it one of the best travel lens for Nikon d7500.
Thanks to the 16.7x zoom range of this lens, you are going to be able to take a lot of different pictures using a single lens as it can just shift the perspective with ease, and get you the shot that you are looking to get.
While you are not going to need optical image stabilization at 18mm or even at 85mm, anything above 100mm, and becomes a need, and thankfully, the lens does have full image stabilization and it works wonderfully despite the Nikon D7500 not having its own image stabilization.
The lens also offers 1:3 macro magnification, making it one of the best macro lenses for Nikon D7500. Sure, Nikon does not market it as one but the fact that it works is just an added bonus and it works every single time. It is also the best wildlife lens for Nikon d7500.
If you are worried about the lens weighing a lot, then that is not the case. You are getting a relatively compact and lightweight lens and you are good to go.
Sadly, while the lens itself does a good job, there are a few issues. For starters, there is noticeable distortion across the range and the edge and telephoto performance are not the strongest.
Overall, for anyone on a budget and looking for a good super zoom lens to put on their D7500, this makes up for a good lens and works just fine. You do not even have to spend a lot of money on it, and it will just work.
Check Latest Price for Nikon 18-300mm
Telephoto lenses are a lot of fun to use, especially the telephoto prime lenses that have become the norm for as long as we can remember. Now, 85mm is normally considered the classic focal length for portraits, but you are using this lens with a Nikon D7500, which is a DX-format camera, which means that you are getting an effective focal length of 127.5mm.
At such a narrow focal length, people are bound to run into issues but honestly, if you are in search of something that just works without causing you too many issues, then this is the lens that you should be looking into. For starters, you are getting excellent sharpness from this lens, which is always appreciated. Even wide-open, the lens gives some excellent results.
Thankfully, the distortion is never an issue with this lens and it gets through the imaging without any problems that might be an issue for some people.
Thankfully, Nikon's approach to adding a fast f/1.8 aperture has paid off as this lens does a phenomenal job at making use of such a focal length and you will not be let down by how it performs, either.
Another really cool thing about this lens is the price; this is one of the most affordable prime lenses in the market, which makes up for an excellent value for anyone who wants a good lens.
Of course, the lens being old, you are not getting the near, more advanced feature but given the price of this lens, you would not really want to talk about those things.
Overall, the lens does surprise you and delivers excellent performance. Even at 127.5mm, it still remains one of the best telephoto lenses for Nikon D7500 with exceptionally well-rounded performance.
Check Latest Price for Nikon 85mm
The thing that you must know about ultra-wide photography is that it is drastically different on smartphones than it is on cameras. The main difference comes because of the lens, and while pictures taken from smartphones go through a lot of processing, things are a bit different when you are shooting RAW images on a camera.
With that said, the Nikon 10-20mm is one of the best ultra-wide lenses for the Nikon D7500 and in general, too. To my surprise, the lens does not cost a lot of money, either. So, if it is a performance that you are after, this is a good lens that you can invest in.
Right out of the box, this is one of the smallest lenses and barely has any weight. That is not to say that this lens does not feel solid because it does. The wide angle of view is fun because you can take some stunning pictures from an ultra-wide perspective, and distortion aside, the pictures look excellent.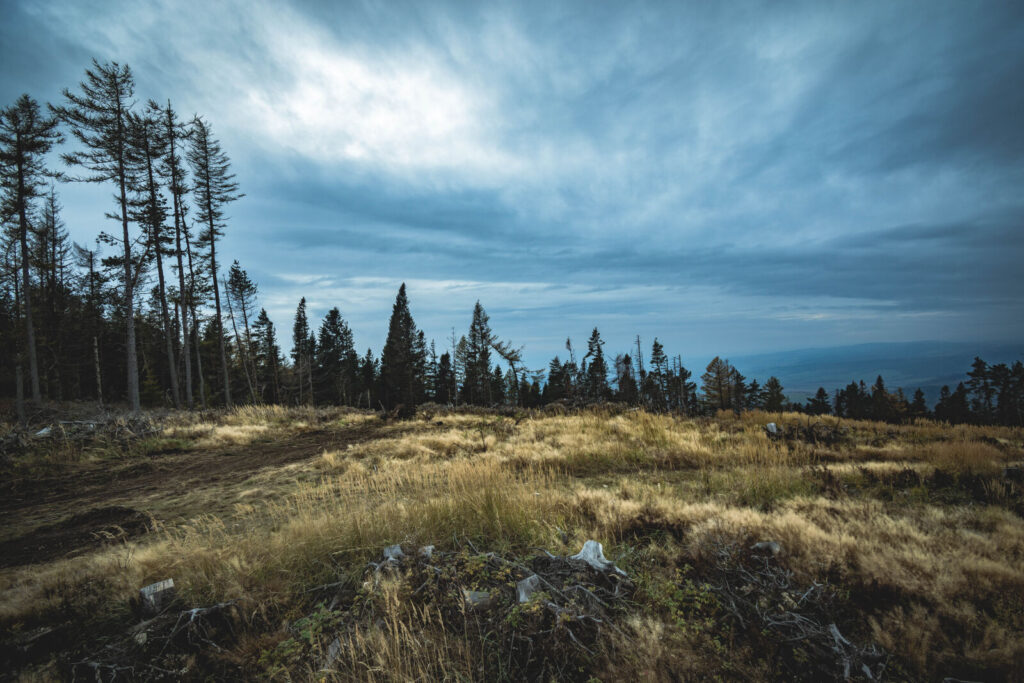 The lens is also one of the sharpest that you can buy in the market, which should not come as a surprise due to the stepped down aperture on this lens.
The one thing that surprised me the most is that this lens brings optical image stabilization, which is not as useful when you are using such a wide field of view. But hey, I love this feature and if I am getting it, why say no to it.
The lens is also one of the more affordable lenses in the market, so if you really want to be sure that you are getting your money's worth, do take a look here.
Sadly, not all things are great. The lens does suffer from some issues; for starters, the edges are softer at 10mm, and you are also getting some dimmer corners and barrel distortion.
If you are able to overlook the issues that this lens has, the Nikon 10-20mm has all the makings of one of the best ultra-wide-angle lenses for the Nikon D7500. It is cheap, gets the job done, and has enough features to keep you coming back.
Check Latest Price for Nikon 10-20mm
If I have to pick up a single lens series as my favorite, it would certainly be Sigma's Art series of lenses. I understand that for the longest time, a lot of people called the series hyped and overpriced but after spending some time with various lenses from the art lineup, I have come to an understanding that it is not the case and these lenses are considerably better and worth the premium.
With that said, the 35mm f/1.4 is undoubtedly an excellent lens for any camera you are going to put it on and not just that, it is one of the best Sigma lenses that you can put your money on as it will deliver great performance overall and is not going to let you down, either.
The impressively build quality on this lens and one of the best things that you can find; not only does the lens feel solid but it also uses excellent construction and is weather sealed, too. The aperture ring can be locked and de-clicked with ease.
You can even go ahead and customize the AF lock button for your convenience and the lens offers one of the quietest autofocusing systems, to be honest. You are also getting access to some of the smoothest and round bokeh that looks gorgeous.
My favorite thing about the lens is that even when wide-open at f/1.4, it produces some of the sharpest images. This goes to show just how good the optics on this lens are.
The lens is also capable of producing some beautiful sun stars and has excellent flare resistance. Sigma also includes a rubberized lens hood that can also lock in place.
As far as the downsides are concerned, I just wish that the autofocusing was as fast as it is quiet. There is also some focus hunting issues that you might run into.
The Sigma 35mm f/1.4 makes up for an excellent lens for your Nikon D7500 but you can even use it for other cameras, and well, the results are not going to disappoint you at all.
Check Latest Price for Sigma 35mm
The list is slowly coming to an end and there are still a few notable lenses to look at. A standard zoom lens is always a good addition to your gear because it will allow you to take some really nice pictures and actually use a single lens to achieve most of the videos or pictures that you are trying to get. For videos, you will obviously need a supreme gimbal for Nikon D7500.
For starters, the Sigma 17-50mm doubles up as an ultra-wide lens but also goes as high as 50mm, which results in some really nice, isolated shots and they look really good, too. So, you are never really losing anything here.
There is a lot to like about this lens, to be honest. My favorite part about this lens is the fact that it has a constant f/2.8 aperture and if you are looking for something that is good and remains consistent, then this lens is the one that will deliver that.
Not just that, the zoom action on this lens is one of the smoothest and you will not really have any problems getting the best shots out of this lens. Sigma has also done an excellent job with the optics on this lens as you are going to get excellent and sharp results every single time.
There are a few issues on this lens, but nothing that will sway your opinion. For starters, the manual focus ring is not as nice-feeling as I would have liked, and the all-plastic outer construction is not the most favorable.
Overall, the Sigma 17-50mm is a good option for anyone who is just starting out as this lens is an affordable offering and that does deliver excellent results. So, you cannot really go wrong with it.
Check Latest Price for Sigma 17-50mm
Frequently Asked Questions
Conclusion
The Nikon D7500 is a capable camera, to say the least. The good thing here is that even if you are doing some semi-professional work with it, the camera does its job really well. I have seen people shoot entire weddings with this camera and that goes to show the prowess and workhorse nature of this camera.
The roundup is purposely curated to ensure that the lenses that we have on offer fit your Nikon D7500 and give you excellent results every single time. We have selected the best lenses from various categories that will cater to various photography styles, so you are all good to go.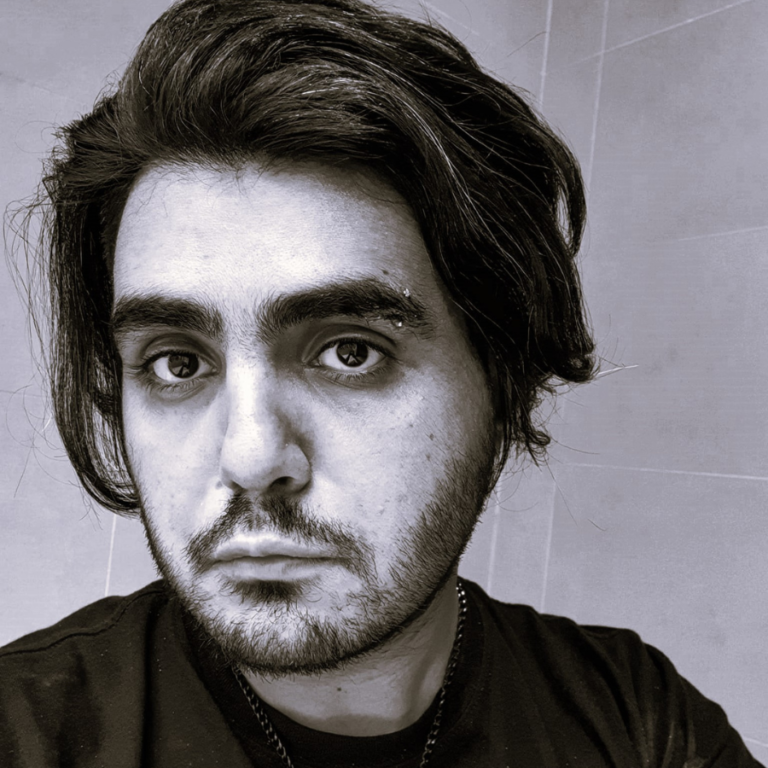 Furqan Shahid
Hi! I'm Furqan Shahid, founder of SnapDirector. With a decade of experience capturing countless moments, I'm here to guide you on your photography journey and save you from gear pitfalls!