Best Nikon Lenses for Video Shooting in 2023
Shooting a video on a camera is a lot more difficult than just taking a picture; there are several factors involved with the biggest one is choosing the right lens. You see, in a video, you have to move your camera to different angles. This results in a camera shake or other issues such as focus hunting.
Users often complain about not knowing how to use the right lens or what settings to choose from to make their videos look professional. It does not matter if you are looking for the Best Nikon Lenses for Videos or Canon, the complaints are the same.
That is why I have decided to walk you through choosing the best lens you can for your Nikon camera. The same principle applies when you are buying a lens for a different camera. To make things easier, I will be going through a selection of prime and zoom lenses.
Best Nikon Lenses For Video
The best overall lens for video for a Nikon or any camera is hands down the Nikon 24-70mm f/2.8G, there is a reason why this lens is considered to be a member of the holy trinity of lenses. It works well, and the best part is that it is one of the most versatile lenses, allowing you to cover multiple focal ranges in a single lens.
Now, before people start getting their pitchforks out, there is a clear difference between YouTubing and Vlogging. For instance, with vlogs, you are normally looking at short-format videos showing your life around or doing things that you would do in your daily routine.
YouTubing on the other hand would refer to you just sitting in one place and making videos, or barely moving and talking about a specific subject. YouTubing is often scripted, unlike blogging.
Now that the difference is out of the way, let me divert your attention to the nifty fifty, perhaps the one lens that all of have used or have been wanting to use but only better because this is the f/1.4 variant and you know I love my apertures wide.
The Nikon 50mm f/1.4G is an excellent lens; it is small, it is tack sharp, it has one of the fastest apertures on a prime lens, and for being the beast of a lens it is, it does not cost a lot of money either, which is always a good thing. Being a videographer or a photographer and trying to save money is always important.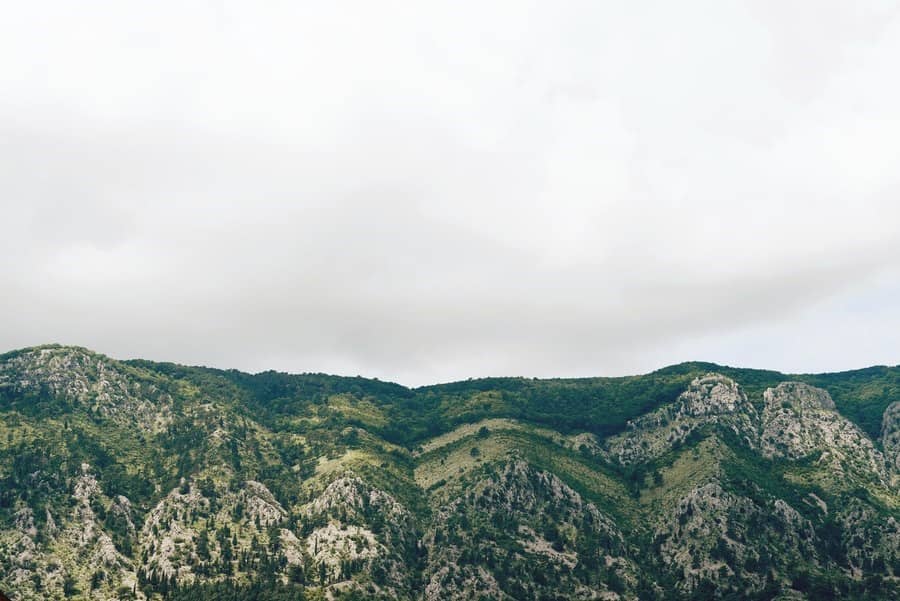 Anyway, the reason why I am telling you that this is a good lens for video is that if you have a good Nikon camera, decent enough lighting, and this lens. You have got yourself full studio equipment. You see, at f/1.4, the lens can take a lot of light in, so a decent backlight for your videos would make this lens shine.
However, I would not suggest this lens for an APS-C camera like the Nikon D3200 or any other APS-C camera from Nikon because Nikon uses a crop factor of 1.5x, which will give this lens an effective focal range of 75mm, which is close to the telephoto range. Which is still great for taking pictures, but not so much for just YouTubing.
I have done an entire list highlighting some of the best lenses for D3200 or other crop sensor cameras that you can check out.
With that said, my only complaint here is that there's no aperture control ring here. So, all the controls need to happen through the camera, which is not a problem if you are a seasoned photographer. But having the control ring just adds a touch of accessibility.
Check Latest Price for Nikon 50mm f/1.4G
The Nikon 85mm f/1.4G is a powerhouse of a lens for portraits and that is a fact. However, do you know that you can use this lens for B-Roll? For those wondering, B-Roll is any supplementary footage that is used in tandem with your primary footage.
B-Roll often contains cinematic or slow-motion shots that enhance the overall feel of your video once you piece it all together. Peter McKinnon is known for having some of the finest B-Roll and he has been using a similar lens for his projects. Have a look below.
This lens has everything it takes to make it one of the best Nikon lenses for vlogging or videography, to be honest. You are getting one of the sharpest lenses from edge to edge. There is almost zero distortion, the f/1.4 is one of the widest apertures.
If you want, you can even double down on this lens for portraits, and the lens itself is super easy to carry which makes it the best Nikon lens for videos like cinematic and slow motions. In short, this lens would do most of the work you want it to do.
However, there are a few issues; you lack in-body stabilization, so you have to use a gimbal or a tripod to get a good, stable video and there is a strong vignette at both f/1.4 and f/2. While not many would mind the vignette as it creates a cinematic look for some, it is worth noting.
Overall, the Nikon 85mm f/1.4 is not just the best B-roll lens you can find in the market, it is the best overall lens, too. I have taken a ton of portraits with this lens, and the shallow depth of field and wide aperture make it one of my must-have lenses. Something you would not want to put out of your camera bag.
Check Latest Price for Nikon 85mm f/1.4G
Vlogging has caught up a lot lately, thanks to the likes of Casey Neistat, Peter McKinnon and so many other YouTubers/filmmakers who excel at it. The one thing they have all said is that you do not need high-end equipment to start vlogging.
You can start with something ordinary and build your way up. But at the same time, the one key element is a good zoom lens. I am not talking about crazy zoom range, here. Just a single step of Zoom is more than enough.
For that, I normally prefer going for something like a 14-24mm or a 16-35mm lens. Both of these are common focal lengths that are available in various brands, too. With that said, the Nikon 14-24mm f/2.8G is at the table or on the camera depending on when you are reading the review and it's here to stay.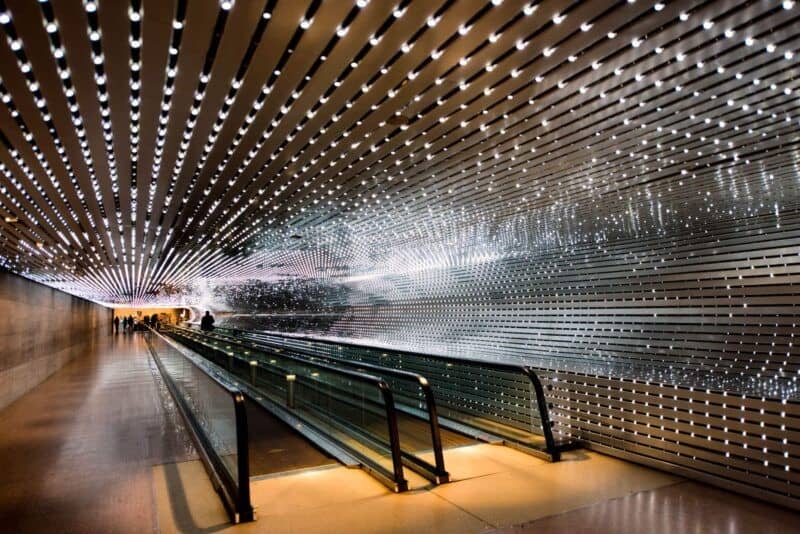 You see, having a zoom lens with a wide aperture is a blessing; this means that you can zoom in or out of the lens without having to sacrifice your aperture or the amount of light that is hitting the lens. Not just that, at 14mm, you are getting an ultra-wide field of view, which is great if you are walking around the town trying to capture life as it passes you by.
However, when you want to get up close and personal with this lens, you can always zoom to 24mm and focus on something specific. Now, 24mm is still wide for a lot of people. Thankfully, this lens does have an impressive minimum focusing distance of just 0.9 feet. So, if the camera is pointed at you, you can get close.
My only concern here is that you are looking at noticeable distortion which is a common issue with most of the wide-angle lenses in the market. If you are okay with this, this could very well be the perfect lens for not just YouTubing, but vlogging as well and yes, I know the differences.
Check Latest Price for Nikon 14-24mm
I have to be honest here. I never quite understood the whole concept of food videos, to be honest. However, that does not mean I do not appreciate them. I have always appreciated a video that is shot nicely, and well, the lens I have with me does just that.
The 24-70mm is one of the most common focal lengths you will find on lengths. Canon does it, Sony does it, as does Sigma, and well, Nikon, too. The reason why it is one of my favorites is that it covers four key focal ranges, 24mm, 35mm, 50mm, and 70mm (which is a bit odd but almost falls into the realms of telephoto)
This does is that it allows a user to use a single lens to shoot videos at multiple perspectives. Making a food vlog? You can start with the 24mm for any frame that needs to have everything showing up. Move up close and personal with the 70mm and easily switch in-between focal lengths on the fly.
These lenses can add an extra layer of creativity to your videos. That is not all to it, the thing I love about this lens is that this manages to maintain an excellent level of sharpness across all focal lengths. Which is not at all easy for a zoom lens.
More importantly, you are getting a constant f/2.8 aperture across the entire zoom range, which is another impressive feature. This means that regardless of the focal range you are shooting at, the results are going to be the same and well, impressive.
My only concern here is that the edge performance suffers a bit in terms of distortion but this is a common issue with the 24-70mm lenses. There is nothing you cannot fix in post-processing by cropping things out.
Check Latest Price for Nikon 24-70mm
I have always believed that when you are looking at the prime lenses and the options you have available. The 35mm is the one lens that often gets overlooked. This should not be the case because most of the videos and films we watch are shot in 35mm as well.
The reason why I prefer 35mm or many other directors prefer it is because it provides perhaps the best field of view for taking pictures as well as videos.
It gives away the almost telephoto feel of a 50mm lens and becomes a wide-angle lens that is not just excellent for landscape or filmmaking, but also intense for taking portraits. The reason why this works so well in portraits is that you do not get any distortion or warping. So, your subject remains in its original state, just as you intended.
The Nikon 35mm f/1.4G presents us with one of the best sharpness that you can find in a prime lens. Thanks to its aperture being open-wide at f/1.4, you are getting a ton of light in, and the build quality of this lens is solid.
Another thing that surprised me a lot about this lens was the fact that it offered excellent close-focus capabilities and while I would not call it a macro lens, the focus is close enough that if you want to go for some DSLR filmmaking, you can go right ahead and get started.
With so much to love about this lens, my only concern here is that there is some mild barrel distortion. For those who don't know, barrel distortion is a type of distortion wherein the lines are straight in real life and appear curved inwards as you'd see in the walls of a barrel.
The issue is not as massive as it might seem, but it can be evident in some shooting scenarios, and can also be fixed.
Check Latest Price for Nikon 35mm
As someone who has been largely interested in taking portraits, and urban, and landscape photography. Getting a hang of sports or wildlife photography is often something that is not as easy as it may seem. The thing with sports or wildlife photography is that you need a massive lens.
I prefer having smaller lenses that can easily fit. Well, for those who love big lenses, the Tamron SP 70-200mm is the perfect lens for either sports or wildlife photography. Or any photography that requires you to be at a distance from your subject, to be honest. Because this lens is excellent and it works well.
For starters, you are getting excellent pictures throughout the entire zoom range. The lens also has optical image stabilization, and the aperture remains bright at f/2.8 across the entire zoom range. You are also getting one of the most solid build qualities.
Another good thing about this lens is that it is fully compatible with teleconverters, and even has an integrated tripod collar for easier access. For a lens this massive, this is one of the more affordable zoom lenses available.
Finding any severe fault with this lens is not as easy, to be honest. It is excellent in every regard and you will not be let down. The flare resistance is on the weaker side, but aside from that, this lens kills it in photography.
Check Latest Price for Tamron SP 70-200mm
Cheap Alternatives
The lenses that I have mentioned so far are for the enthusiasts, and honestly, more suited for the experts or professionals. However, this does not mean one should despair. Much like other companies out in the open, Nikon also has a habit of making the same lenses but more affordable.
I'm going to talk about some of the more affordable Nikon prime lenses that I believe that every photographer or videographer should own. If you cannot have the f/1.4 variants of these lenses, you can always go for the f1/.8 variants and save a good chunk of money in the process, as well.
I'll be honest here. For someone who has been in photography for over 6 years, lenses are not cheap. The same goes for 85mm lenses. I still remember my first 85mm cost me an arm and that is not what I would want for my fellow, budding photographers.
The good thing is that the Nikon 85mm f/1.8G is the same great lens that I have reviewed before, but this time, with a slightly higher aperture. Now, the price difference between both lenses is big, however, in terms of performance, both lenses are nearly identical, which is a great thing.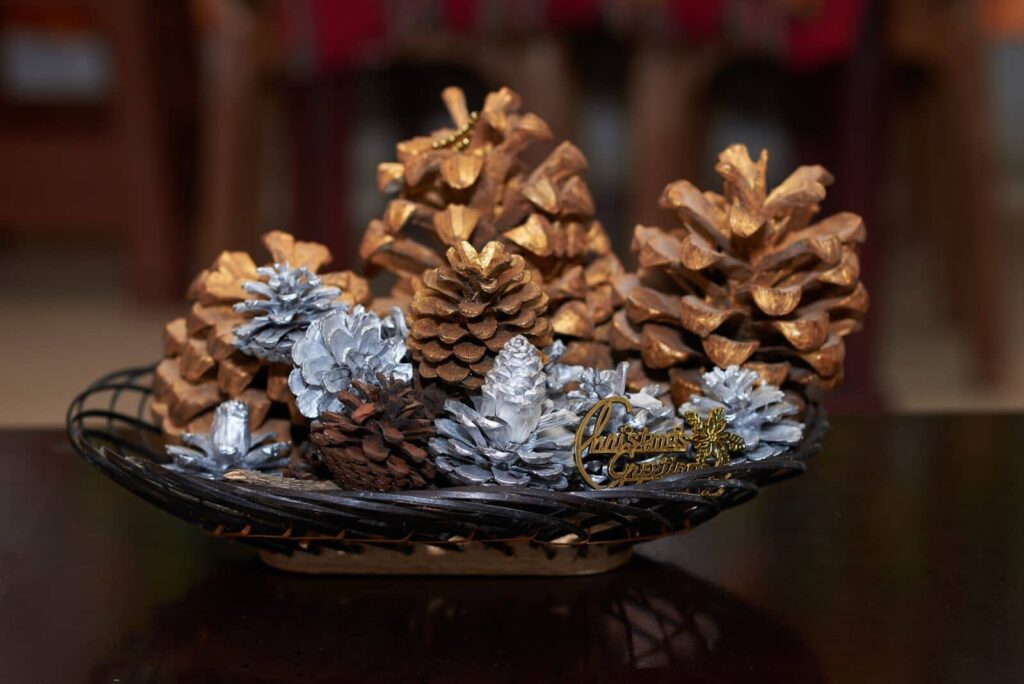 You are getting the same excellent sharpness across the board with this lens; the distortion at any angle is at the minimum, and you are getting the f/1.8 aperture that will still give you access to a shallow depth of field with ease.
You are also looking at a lens that does not cost a lot of money, so if you are in the market looking for a telephoto prime lens. You would be hard-pressed to pass this one on because that is good. This lens packs some serious heat and you should be aware of that.
My only real concern is that this lens does not ship with optical image stabilization but given the price of this lens, you really would be okay with what you are getting.
Check Latest Price for Nikon 85mm f/1.8G
35mm will always remain one of the best focal lengths for me thanks to how well it works across all the ranges and you are not left behind with this focal length either. If you know how to use a good 35mm lens, you can take portraits, and also shoot videos.
However, for a lot of people, getting a good 35mm can be expensive, and that is where the Nikon 35mm f/1.8G comes into place. Again, this is the cheaper alternative to the f/1.4 variant I reviewed earlier, and honestly, if you are low on budget, just pick this lens up so you do not have any issues.
Now, the good thing is that you are still getting one of the sharpest lenses thanks to the aperture. Regardless of the f-stop, you are at, the lens remains tack sharp. Not onlythat, you are also getting a lens that is compact and lightweight.
The compactness allows you to carry the lens with you with ease, and you will never really run into any issues. Moreover, the lens is also one of the more affordable options available out there when you are talking about a wide and sharp prime lens.
Honestly, my only concern here is that there is some barrel distortion, but that is barely noticeable, so you are good to go in most of the shooting scenarios that you might be presented with.
Check Latest Price for Nikon 35mm f/1.8G
Do you know how they say that at some point, life comes full circle? This means that after all the trials and tribulations, you finally end up in the same place you started from. The same can be said about this roundup as I started with the Nikon 50mm f/1.4, and I'm back with another 50mm lens.
This is the Nikon 50mm f/1.8G and a 50mm lens that is affordable is generally known by many names but honestly, this lens is my favorite. My first DSLR was the Canon EOS 80D and I was gifted a Canon 50mm f/1.8 shortly after that and that lens started my love for photography.
The Nikon 50mm f/1.8G is based on the same principle. It is small, lightweight, compact, and is made mostly out of durable plastic. So, you know that you are not buying something that is going to give up on you after a while.
If you are wondering whether this lens is going to be a good investment or not. Well, you are looking at one of the sharpest lenses available in the market. Not only that, the lens is also small and the fast aperture is great for taking portraits, the lens works well in low light as well.
If you are worried that you might end up spending a lot of money on this lens, don't stress as this lens barely costs money, especially when you compare it with some of the other lenses.
With all the good things aside, my only concern here is that the lens does not have any vibration reduction or aperture ring, but given the price, such a small tradeoff is not a problem.
Check Latest Price for Nikon 50mm f/1.8G
Conclusion
I understand how difficult it can be to buy a new lens. Especially when the market is going to churn hundreds or thousands of lenses at you. This is a whole process that requires a careful thought process and only then you are going to be able to get the lens that you desire.
The purpose of this article is to ensure that you are getting access to the best possible lens without any issues that might come your way. For instance, we have not only covered the best lenses for video, but we have also covered the best lenses that cater to various types of videography.
This would ensure that no matter the style of photography or videography you are trying to do, you are not getting something that is not appropriate enough for the needs of the hour.
Gary Sindell
Hey, I'm Gary Sindell from beautiful Vancouver. A passionate photographer turned 'Lens Guru', I'll help you discover the power of the right lens and elevate your photography game.