9 Best Lenses for Nikon D3200 (Wide Angle & Fisheye) Reviewed 2023
Buying a new lens is one of the most exciting aspects of owning a camera. Whether you are just getting started with photography, or you have been doing it for a long time. You can never really get over how good it feels to finally get your hands on a new lens.
However, before you decide which lens you are going to buy. There is a process that you have to go through. I still remember when I was looking for the best lenses for Nikon D3200 and it took me a couple of days before I finally was able to buy the lens.
Best Lenses for Nikon D3200 (General Purpose)
Things have changed now because now we have access to roundups that help us decide which lens would be best for us. This round-up does just that. The purpose here is to explore some of the best lenses for your D3200. Whether you are talking about the fisheye or wide-angle lenses, we have got you covered.
My favorite is the Nikon AF-S Nikkor 50mm f/1.8G, thanks to how much versatility and freedom it gives when taking pictures.
As the name suggests, these best lenses for Nikon d3200 are built for general purposes; whether you are talking about sports, wildlife, landscape, portraits, or lifestyle photography, these lenses are the best in class.
If you are like me, and you prefer spending time watching videos or reading articles about the best lenses for any camera. The one lens that is going to be available in almost every list is going to be the 50mm f/1.8. The fact that this configuration is so common that nearly every first and third-party manufacturer sells this lens.
It has been known in the past as the nifty fifty or the fantastic plastic, but the point is, this lens should be in every photographer's backpack. I am, indeed, talking about the Nikon AF-S Nikkor 50mm f/1.8G. Thankfully, Nikon's offering is true to the lens name, wherein both Canon and Sony have compact lenses too.
This is not bad by any means, because this lens is supposed to be like that. 50mm lenses from almost all the manufacturers are generally great. Especially the f/1.8 variants as they are all affordable and really good with their results.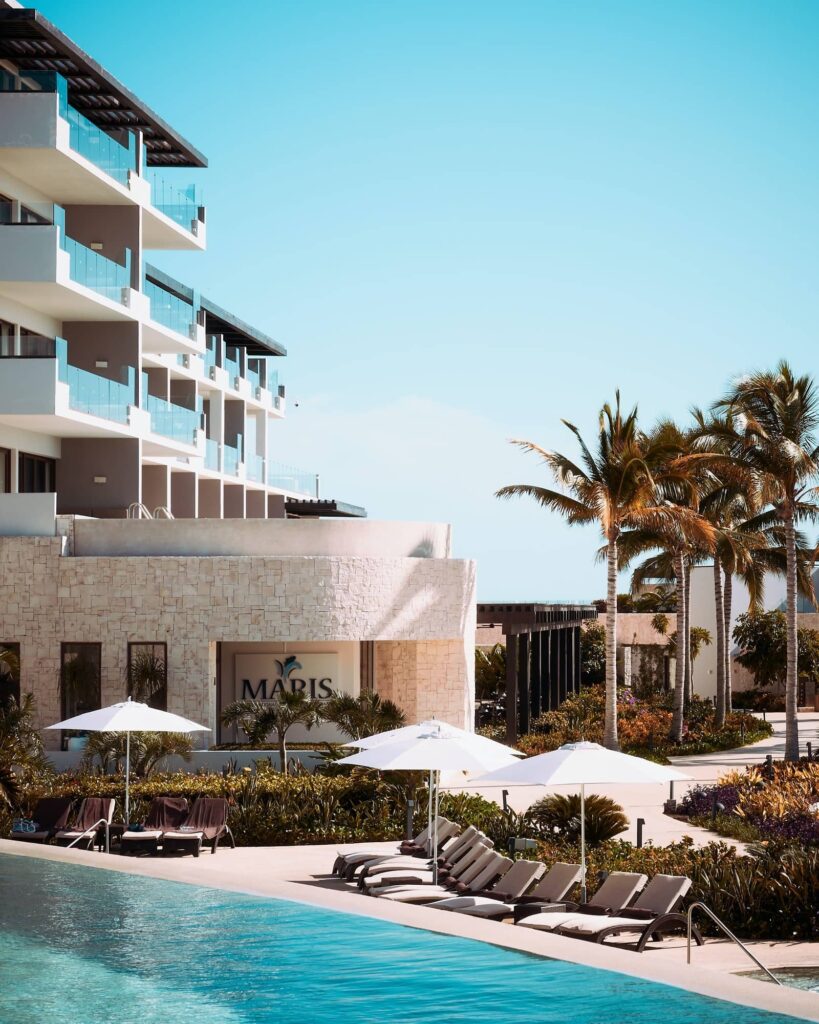 Famous YouTuber, photographer, and filmmaker Peter McKinnon actually called this the "most underrated lens everyone needs." In the video, you can see him talking about the Canon variant, but both lenses are built on the same principle.
Now, for a lot of people, 50mm is an odd focal length. But for photographers, it is the perfect sweet spot between 35mm and 85mm. Wherein, it is not too wide, and at the same time, it is not too close either. That is what makes it a perfect lens for both portraits and landscape photography, as well.
With that said, you are looking at one of the sharpest 1st party lenses from Nikon, and despite the lens being old, the quality is consistent. The lens is also small enough to fit in most of your tight bags. I have fit the 50mm in the pockets of my shorts or trousers on numerous occasions.
The fast aperture along with really good autofocus helps the lens truly come to life as it makes your photography a lot better. Yes, even if you have just picked up a camera, you will notice the difference right away with this lens. It is almost as if having magic in your hands as possible.
My only issue with this lens is that it lacks a vibration reduction feature. Although this would not come in a way, it still is an important feature that almost all lenses should have.
Check Latest Price for Nikon AF-S Nikkor 50mm f/1.8G
The first lens we are going to take a look at is the Nikon AF-S DX NIKKOR 35mm f/1.8G. Now, 35mm lenses are generally my favorite because if you are looking for that cinematic look to your pictures or videos, this is the lens that you should be going with.
This particular lens is also good because it provides you with a wide f/1.8 fixed aperture, and combined with a fixed focal length of 35mm, you are in for a treat as you are going to get a wonderful shooting experience.
Before I take you any further into the review, this is one of the most compact lenses available in the market, with a fixed and wide aperture for excellent low-light shots. Not to forget, at 35mm, you can get some amazing wide-angle shots without having to move a lot or adjust your subject.
How good is the Nikon AF-S DX NIKKOR 35mm f/1.8G going to serve you? Well, to be honest, the lens has one of the best image quality regardless of the aperture you are shooting at.
It also uses one of the best auto-focusing that is fast and reliable and allows for full manual override. Thanks to its f/1.8 aperture, the bokeh created is attractive and looks smooth.
You are also looking at a flare-resistant lens, so your shots will look great regardless of the situation, and the low price makes it one hell of a bargain.
Sadly, the lens does tend to get softer when you are using it wide open, but that is a common issue with most wide-aperture lenses in the market, so not a big deal
Check Latest Price for Nikon AF-S DX NIKKOR
This lens can be the perfect fit if you are looking for a zoom lens for the Nikon d3200. Being a photographer, the one lens that I never really got around to adapting is a proper zoom lens. Sure, I have lenses that offer up to 2x zoom, or 3x in some cases. But never something that goes as high as 16.7x.
Well, the Nikon AF-S DX NIKKOR 18-300mm f/3.5-6.3G does, and it is impressive how it manages to do that with such a small form factor, to begin with. We are not here to question that, we are here to look at how the lens performs. So, we know that we are not wasting our money on something that is not good enough.
Now, I am going to get the good out of the way, because this must be focused on. The Nikon d3200 lenses for sports offer a 16.7x zoom range, which is impressive given how small and lightweight this lens is. You can go from 18-300mm in just a few seconds.
The fact that this lens also offers optical image stabilization is a godsend because handling a zoom lens without any stabilization is a pain. Despite not being a dedicated macro lens, the 1:3 magnification is great and can allow for some detailed close-up shots without putting in a lot of effort.
Last but not least, the lens is surprisingly small and compact for the fact that this is the best zoom lens for the Nikon d3200 we have in our hands.
Sadly, there are a few issues that need to be discussed. You are looking at a lens that brings distortion throughout its entire range. So, you might want to spend some time in post-processing. The best telephoto lens for Nikon d3200 performance is not as impressive, and Nikon does not give you a hood with it. Which seems unfair at this price point.
Check Latest Price for Nikon AF-S DX NIKKOR 18-300mm f/3.5-6.3G
Of all the focal lengths there are in the market, one of my favorites is still the best portrait lens for the Nikon d3200 because it allows you to get up close and personal with the subject. Nikon AF S NIKKOR 85mm f/1.8G lets you do just that and this is what makes it a true portrait lens that I would not want to replace.
Now, the reason why I picked this lens is simple. You need a sharp lens that can allow you to take stunning portraits, and honestly, this one is your friend. The pictures it takes are excellent in every scenario you could imagine.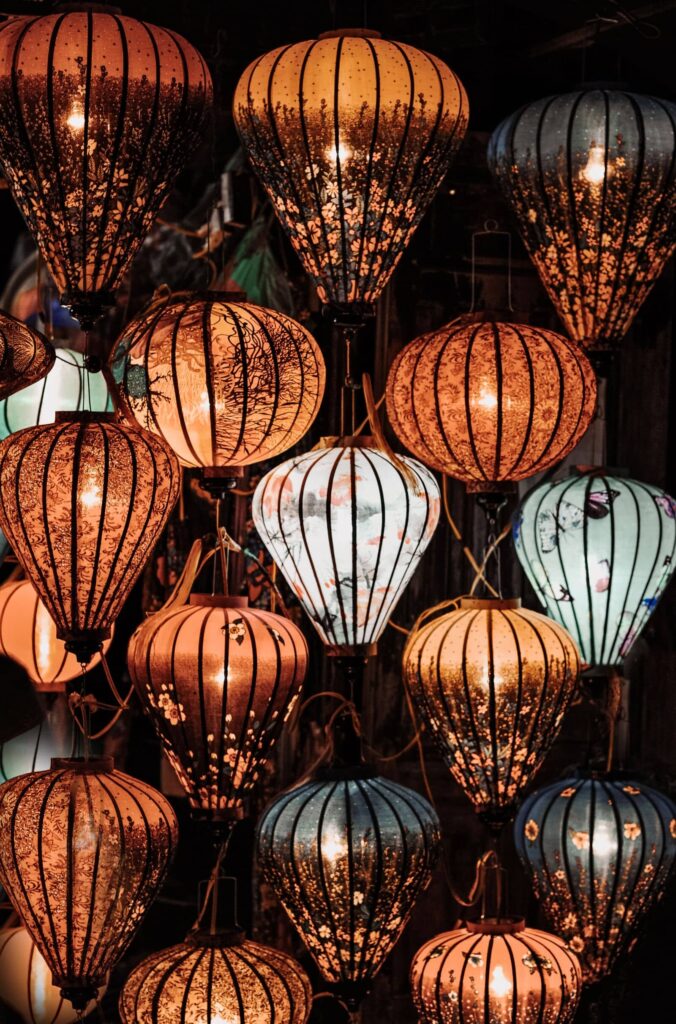 The lens barely has any distortion, and the wide aperture allows you to take some stunning portraits in low-light scenarios as well. However, one of the key selling points for this lens is what I believe to be the fact that it is inexpensive. One of the cheapest 85mm lenses that you can buy in the market.
With all the good things aside, the lens does lack optical image stabilization but most of the entry-level 85mm lenses go through the same. The minimum focusing distance on this lens is not as good, which does not make it ideal for macro photography.
Check Latest Price for Nikon AF S NIKKOR 85mm f/1.8G
Best Wide-Angle Lenses for Nikon D3200
Now that we are done looking at general-purpose lenses, let's take some time to reflect on some of the wide-angle lenses. This is one of my favorite photography styles as it allows you to capture a lot of subjects without having to isolate anything. You can check the best wide-angle lenses below.
Now and then, you want to break away from the normal and take photography to a different level. Wherein, if you have been taking portraits and landscapes, for the most part, you might want to try something different. I would suggest testing the waters with a wide-angle lens.
This brings us to the Rokinon 16MAF-N 16mm f/2.0. Which is one of the best wide-angle lenses for Nikon d3200 while you might be put off by the 16mm focal length. Once you get started with this lens, you will not want to stop.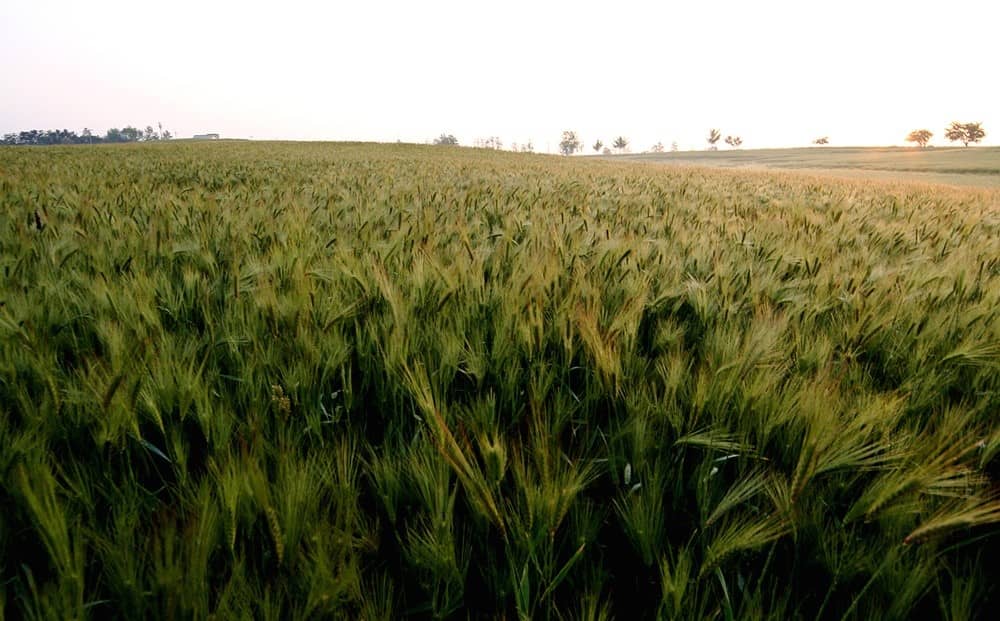 Now, Rokinon has a history of making some of the best lenses in the market. This one is no different either. I was a bit concerned, but after using this lens, I can tell you that this defies any expectations. With the Rokinon 35mm F/1.4 AS UMC, you are getting one of the smoothest and fastest-fighting lenses in the market.
The overall construction from the outside is flawless; the lens feels weighty but in a good way. So, you know there has been attention to detail. The edge-to-edge sharpness is excellent and makes the whole experience better.
You are getting a fast f/2.0 aperture, which allows you to shoot indoors in most cases without having to worry about external light. The overall value for money is astounding here.
Sadly, the lens only offers APS-C support, and there is often some distortion at the edges. A common issue with most of entry-level wide-angle lenses.
Check Latest Price for Rokinon 16MAF-N 16mm f/2.0
Rokinon or Samyang, based on how long you have known this company has some excellent lenses and while 35mm is not the widest focal length available in a wide-angle lens, the Rokinon 35mm f/1.4 AS UMC AE is an excellent offering that you can get your hands on.
However, I would suggest that you read this review first because this is purely a manual focus lens. Not something that many modern photographers are comfortable with but if you know how to master a manual focus lens, you can do pretty much everything.
I would like to make it clear from the get-go that if you are used to autofocus lenses, this one is not for you as this is purely a manual focus. However, if you are used to taking pictures with manual focusing, then this is an excellent lens.
The entire focusing process is as smooth as it can get and while it does take some time to get used to, once you have perfected it, it will be easy. Another thing I love about this lens is how the focus distance scale is helpful to you. This makes manual focusing a lot easier and simpler even for beginners.
However, the best part about the lens is the fact that despite being a manual lens, it has electronic contact points, which allow you to use your camera's viewfinder to determine the focus and correct it on the fly.
Sadly, at this point, the only downside that I'd talk about is the lack of weather-sealing but other than that, the lens is perfect.
Check Latest Price for Rokinon 35mm F/1.4 AS UMC
Moving on to my favorite third-party lens manufacturer, we are finally looking at Sigma, a company known for making some of the finest lenses, if you are looking for a solid wide-angle zoom lens, then the Sigma 10-20mm f/3.5 EX DC HSM ELD SLD Aspherical is a great option.
Granted, the focal length of 10-20mm might be too wide for some but with excellent sharpness and a wide enough aperture at f/3.5. This lens does get most of the work done.
One thing that I am going to get out of the way is that the lower you go with the focal length, the more niche the lens becomes. I personally never shot with a 10mm lens. The lowest I have used is a 16mm lens and even with that, I had to be careful to avoid any distortion.
With that said, the optical quality of this lens is much, much better. You are also looking at a lens that is affordably priced and is solid as a tank.
Sadly, the edges run into issues with sharpness, and the lens itself is heavy and large, as well. So, if you are tight on space, you might want to reconsider.
Check Latest Price for Sigma 10-20mm f/3.5 EX DC HSM ELD SLD Aspherical
Best Fisheye Lenses for Nikon D3200
Fisheye lenses are more of a niche product. I say this because taking pictures from these lenses is not as easy, and they are more suitable for astrophotography or such landscapes where perspective does not matter a lot and you are okay with distortion. Below are some of my favorite fisheye lenses.
We are almost at the end of the list and now we are going to pay attention to fisheye lenses. These lenses, although being available easily, are more of a specialty item and are used to take photographs that look exaggerated in their perspective.
The lens in question is the Altura Photo 8mm f/3.0 and yes, at 8mm, you are exaggerating the entire view, but this is one of the best fisheye lenses for Nikon d3200. So, it is only fair that I take it out for a spin and see what I can find out about this lens.
Now, I was skeptical when I first got my hands on this wide-angle lens for Nikon d3200 because let's be honest. It is not often you see a lens from such companies make a name for itself. Then I looked at this picture and realized the real potential of this lens.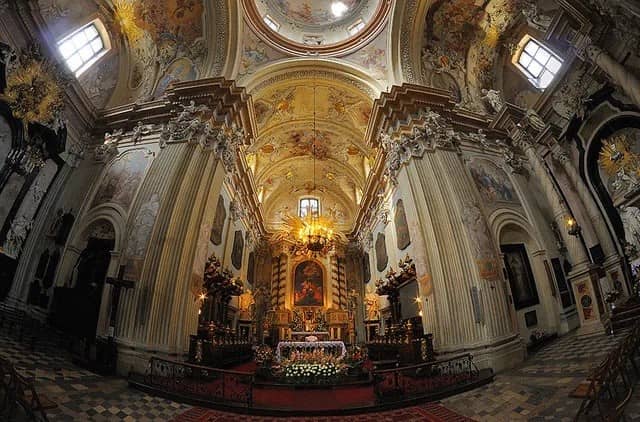 But this Altura Photo managed to defy my expectations. First, you notice the excellent build quality of this lens, and when you compare that with the price, it starts making sense how this might be one of the best lenses in terms of value.
However, when you decide to use it, the lens gets better. Granted, at f/3.0 it is not the widest aperture, but is wide enough to let ample light in for the type of shots that you are trying to capture.
However, a few things to note. This is entirely a manual focus lens and while that is not an issue for many people. It is still better to be aware beforehand. Last but not least, the lens is best when you step down in aperture for sharper results.
Check Latest Price for Altura Photo 8mm f/3.0
I believe it has been a well-established fact that Rokinon lenses are great, at this point. I have featured a number of them in this article, just so you get to know how they present great value for money. If you are looking for a fisheye lens, the Rokinon HD8M-N 8mm f/3.5 HD Fisheye Lens should have you covered.
Again, I would say the same thing about fisheye lenses they pose a very specific scenario for anyone who wants to use them. Not every photographer is comfortable stepping down but hey, this lens is here for a reason and I am about to tell you why.
If you are looking for a small lens, that does not cost a lot of money, and well, has excellent image quality. This one is for you. Sure, you can find these offerings in some of the more expensive lenses too, but why go out of your way and spend a premium when you can avoid doing that, altogether?
Again, you have to remember that this is a manual focus lens. Therefore, it will take some time for you to master the overall usability of this lens. Lastly, the only downside here is the fact that the lens has no contact points that can help you with some electronic benefits such as aperture setting or recording.
Check Latest Price for Rokinon HD8M-N 8mm f/3.5 HD
Conclusion
As I have said before, the journey of buying a new lens is always exciting and it does not matter which camera you have. As long as you are interested in photography and want to pursue it in the best way. You will find the right lens.
The purpose of this article was to ensure that anyone who is out in the wild with a Nikon D3200 or a similar camera does not face any complications finding the right lens. The reason why I decided to cover such a wide range of lenses here is that this way, figure out that there is something for everyone.
Everything ranging from prime lenses, to zoom, wide-angle, and fisheye lenses was reviewed so at the end of the day. You do not feel like opening another guide just so you can look for the lens you want.
Gary Sindell
Hey, I'm Gary Sindell from beautiful Vancouver. A passionate photographer turned 'Lens Guru', I'll help you discover the power of the right lens and elevate your photography game.