Best Walk Around Lenses for Canon for Excellent Street Photography
For a photographer, there is nothing more therapeutic than walking around your favorite spot and taking gorgeous photos of people and different buildings. Sure, it might be for the sake of having fun or creating art, but it is fun.
However, finding the right lens when you are new to this is not as easy. You see, lenses can be massive. For a walk-around lens, you need something that is small, and compact, but at the same time, powerful enough to get the job done. So here we are with the best walk around lenses for Canon cameras.
This is the reason why I suggest the Canon EF 24-70mm f/2.8L II as the best walk-around lens for Canon. Sure, it is on the higher end of the spectrum, but the standard zoom range of this camera lens allows you to take some of the best pictures that you can imagine, this is why this is hard to miss. Do not worry, however, as we have a plethora of lenses that will cater to you.
Best walk around lenses for Canon
When Canon first announced this lens, a lot of people including me lost it. It felt like Canon finally listened to the demands of the consumers and released a lens that was not only bright, but also had a constant aperture across the range, and a good zoom range, giving you various focal lengths.
Of course, it was going to be an L series lens but Canon proved that they can also take risks, and this risk paid off as this quickly became one of the best lenses in the market despite the somewhat steep price tag for a beginner.
This lens has been a part of the now known "Holy Trinity", and a lot of filmmakers and YouTubers wholeheartedly endorse this lens and use it as well daily. You can have a look at it below.
But what makes this lens so good? Well, you see, the common issue with zoom lenses used the variable aperture. It would start from an acceptable aperture, and go to something that would not be good enough. Zoom lenses also suffered from being softer in most cases.
This lens took care of everything; it is one of the sharpest lenses I have used across the range, and the fact that you are getting a constant f/2.8 aperture is only something that makes this lens good. While the lens does have a good weight to it, it is small enough to carry it all.
I believe that regardless of the photography you are taking part in, this is the one lens that should e a part of your arsenal at all times because without this, you might as well just not take pictures.
My only issue with this lens is that it is not stabilized, so if you do want to shoot video, you might have to use a gimbal or a camera that does have in-body stabilization.
Overall, I would say that the Canon EF 24-70mm f/2.8L is perhaps the best lens that I can suggest to you if you are looking for something that is going to be good for every type of photography. You see, you are not limited to just walking around photography here, as this lens can also take stunning portraits and landscape shots. You are getting a lot of lenses in a single, compact package and you cannot go wrong with it.
Check Latest Price for Canon EF 24-70mm
I have been using Tamron lenses for quite some time. This one has been in my collection for some time, although I am using the Sony E mount variant of this lens but with a slightly odd zoom range. Tamron took its time to reach the same level as the first-party lenses but the Japanese company proved that they are good at what they are doing.
The reason why I love this lens so much is not just because it looks stealthy and because it is compact. But the technical prowess of this lens ensures that it remains unbridled in all situations. The results are sharp even at f/2.8 and moving up the aperture only improves the sharpness.
This lens also has one of the best image stabilization systems in a lens, so even if you want to go ahead and shoot video, you will not be disappointed. Another department where Tamron has killed it is with the build quality as this lens is one of the finest in terms of build quality and design.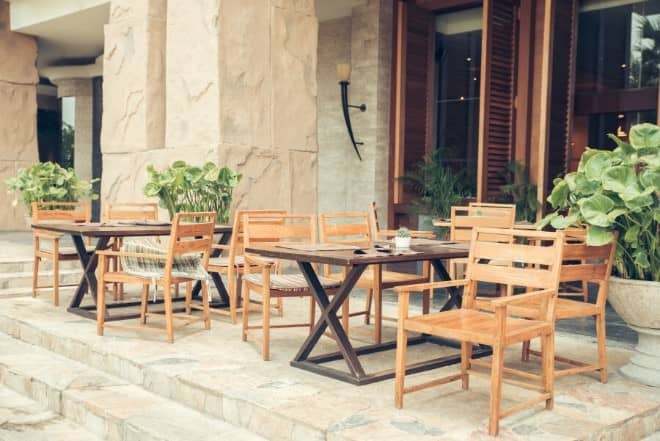 Tamron has ensured that this lens is ready for walking around by giving this lens dust and splash protection. So, you are fully aware that you are not going to be losing any money on this lens in terms of that.
However, the one thing that I love about this lens is that it is almost $700 cheaper than its near competitor, and still beats the competition with better overall features, including surprisingly good image stabilization.
Honestly, with so much to praise, my biggest issue with this lens is that the image quality can take a hit when you go beyond 50mm, and there is some visible distortion. But these do not take away from the fact that that this lens is an excellent offering.
Overall, I would say that if you want a good walk-around lens for your Canon 5D Mark IV or any other camera, for that matter. This lens is the one you should be going for as the last thing it will do is let you down as it gives you excellent image stabilization and a range of the good telephoto lens.
Check Latest Price for Tamron SP 24-70mm
No list containing the best Canon or best overall lenses would ever be complete without including the Canon 50mm f/1.8. The true successor to the fantastic plastic, Canon has done a lot with this lens and while it is their cheapest prime lens in the market, this lens is the one thing that completes every arsenal.
I know it might not sound like much, given the stature of this lens, or the price, for that matter. But this is the lens that you should pick up if you are just starting in photography but the best part is that even if you are a veteran, we are sure that you are still using this lens or at least have it in your collection.
The lens is one of the sharpest available at f/1.8 and the higher you go, the better the sharpness you get. The lens is extremely lightweight, and I remember when I had this for my Canon 80D, this would be in the pocket of my cargo pants or trousers because that is how small it is.
Another good thing about this lens is that the STM motor allows for one of the smoothest and quietest video focusings, and of course, the price is the one thing that keeps this lens relevant after all those years, to be honest.
I mean, I started my photography career with this lens, and the more I used it, the better I got with it. I have taken portraits, landscape shots, product photography, and so many other types of photography with this shot and the results have been consistent throughout.
That is not to say that this lens is perfect. Canon making it one of the cheapest lenses in the market means that there have been some cut corners. For instance, the lens can have some flare in the images, and you are not getting any stabilization with it, either.
But honestly, the moment you look at the price of the lens, and the images that it produces. You feel like taking out your wallet and getting this lens right away because that is how good this lens is and this is not an exaggeration, either. It easily is one of the best walk around lens for Canon that you can get your hands on, and one of the best Canon lenses, as well.
Check Latest Price for Canon 50mm
When Canon finally announced their switch to the mirrorless cameras, the market went into a frenzy because a lot of people started thinking that it is finally time for a new mount that Canon is going to announce, which meant that Canon would retire the legendary EF mount.
Although Canon did announce the RF mount, the good thing was that you could still have all your EF lenses on a new mount with an adapter. Then Canon did something more, they started releasing the RF versions of all their popular lenses to give them more versatility and well, nativity.
The Canon RF 24-70mm f/2.8L is the mirrorless version of the legendary EF mount but it does carry some nice improvements, and a price tag to match it as well. Sure, this lens did make many of the photographers angry, but ultimately, it paid off as this is one of the best lenses in the market.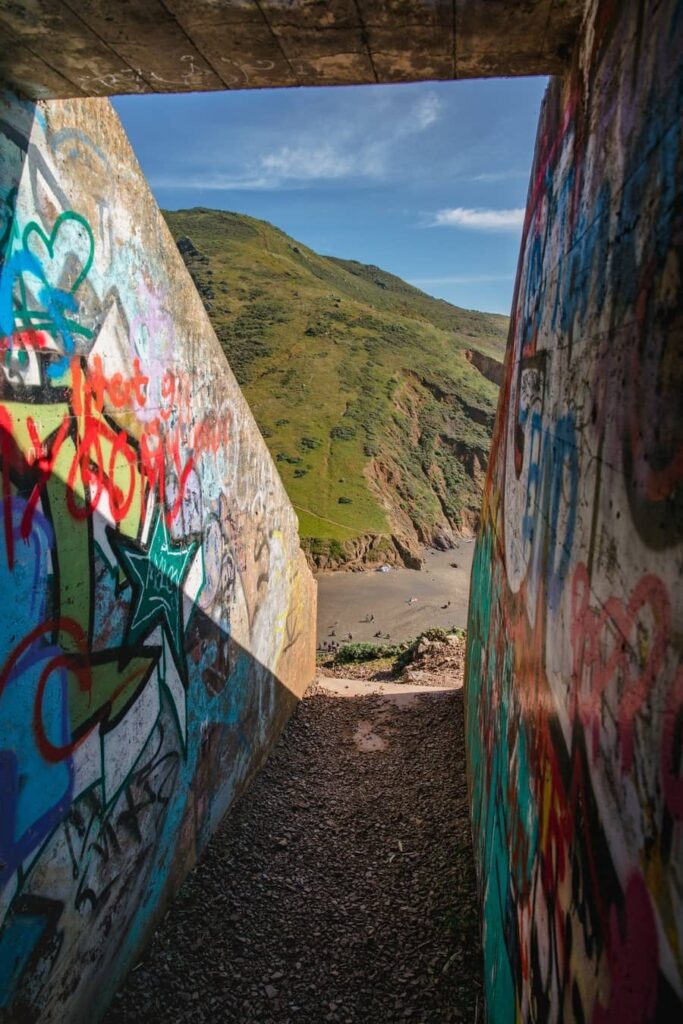 It allows for some excellent shots thanks to how sharp the lens is across the entire range. Canon has made sure that the autofocus on this lens is not only quick but also quiet, too. Allowing you to take shots without having to deal with any focus hunting, either.
Another great thing about this lens is that it finally has gained image stabilization and this combined with the image stabilization on your Canon EOS R series camera is going to give you great results no matter the time of day you are shooting that.
The lens also has some upgraded externals and is now fully dust, splash, and smudge protected. Last but not least, you are getting a lens that offers 1:3 macro focus, which allows you to get up close and personal with some of your subjects.
Honestly, my only gripe with this lens is that the control ring can be a bit louder to operate and needs factory servicing, but this is only in the earlier models.
Overall, the Canon RF 24-70mm f/2.8L is the lens that you should be spending your money on. Sure, it is going to cost you a pretty penny and not everyone can afford a lens of this caliber straightaway, but if you are a professional or just a hardcore shutterbug, this lens is for you and will not disappoint you. I am willing to put my money down on this.
Check Latest Price for Canon RF 24-70mm
One of the things that I have always admired about Canon being a lens and a camera manufacturer is that despite having good control over the lenses that they are making, the company still manages to make lenses that cater to everyone.
For instance, if you look at their L series lineup, there is no inherent need for an affordable lens in that lineup. Still, Canon decides to make the more affordable offerings in this series, as well. So, the users can experience excellent photography with ease.
With that said, the Canon EF 24-70mm f/4L is an affordable version of the elder f/2.8 sibling and while the f/4 aperture might be off-putting for a lot of people, in my testing, it did not do much harm.
That is mainly because when you are talking about walk-around photography, most of it is going to take place in either broad daylight, and if it is at night, then it is mostly going to be around well-lit areas. Therefore, getting this lens for either situation would not be a problem for anyone.
Speaking of the lens, there are, of course, a lot of good things to talk about here. This is a slightly more affordable version, I do understand but Canon has not let that come in the way of how this Canon walk around lens performs, to be honest. It still is one of the best lenses in the market and delivers exceptional performance across the board.
You would be hard-pressed not to trust this lens with your photography needs as this lens does deliver some excellent and sharp results. It also has image stabilization which works well for the most part. Not to forget, you are also looking at a lens that is fairly lightweight and compact.
One thing that I love about this lens is that despite not being a dedicated macro lens for macro photography, it does come with a nice minimum focusing distance that allows for some fun shots without too much sacrifice.
With so much to rave about, my only issue here is that the lens can run into some vignetting issues. Which is not ideal for some people but can easily be taken care of.
To be honest, I was a bit scared when I reviewed this lens. I normally do not shoot above f/2.8 but then I realized when I used to shoot at f/11 using my Canon 80D, and some of the best shots I have were taken at that aperture. I realized that f/4 is just a number and if a photographer knows how to master a lens, nothing can stop them.
Check Latest Price for Canon EF 24-70mm
Best Walk-Around Lenses for APS-C Cameras
I know it might surprise a lot of people but APS-C cameras are still popular to this very day and a lot of people are using them. They are affordable and a great way of entering the world of photography. Sure, the crop factor is a thing that you might have to look into, but other than that, there is not much to worry about once you have figured out a good lens.
I am going to mention two of the best walk-around lenses for APS-C cameras, so you do not feel left out. Remember, these lenses are going to be exclusive for APS-C cameras, and using them on a full-frame camera will not give the same results and will have compatibility issues.
One of the lenses that I believe goes unnoticed a lot more than it should is the Canon 24mm f/2.8. This is also called the pancake lens because of how it looks, and this might very well be one of the smallest lenses in the market and there is nothing wrong with it, to be honest.
This is made specifically for the EF-S mount so it only works on the APS-C cameras. The effective focal length of 24mm ends up becoming 38.4mm when you multiply it with the crop factor, and honestly, this is a good focal length for a walk-around lens.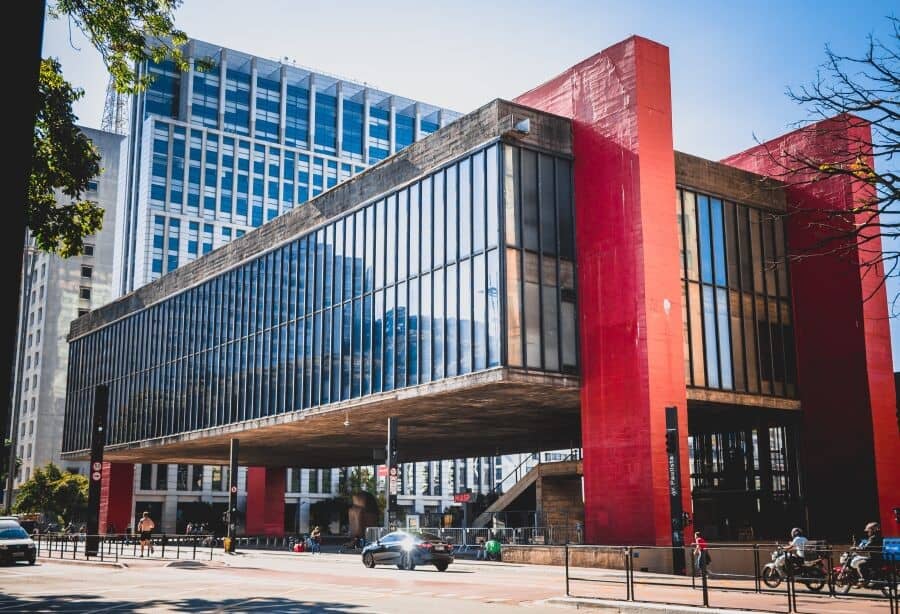 Thankfully, the lens has some of the best characteristics and is one of the sharpest lenses available in the market. The results are exceptional and the bright f/2.8 aperture only adds to that overall experience. The Wide-angle field of view looks excellent, as well. Not just that, the silent STM motor is also amazing, so you know what you have been looking at.
Another great thing about this the best walk around lens for Canon aps-c is that it is one of the more affordable lenses in the market. If you are just starting, this is one of the best lenses for EOS 80D or EOS 90D, as they are both very popular crop-sensor cameras.
My only concern here is that the lens produces some noticeable vignette at f/2.8 and that is one thing that you must know beforehand.
Overall, the Canon 24mm f/2.8 is one of the best APS-C lenses if you have a crop-sensor camera as it produces some really good shots and for a walk-around prime lens, we don't think you can do better than this.
Check Latest Price for Canon 24mm f/2.8
The last lens on our list is something from Sigma, it is my favorite lens, to be honest, and this might be very well the first lens in the market of its kind. The Sigma 18-35mm f1.8 is a great lens and for obvious reasons, to be honest.
One look at the name and you realize that this is a zoom lens with a fixed aperture of f/1.8. You are getting a lens that is going to have the ability to let the light inconsistently and without really running into any issues.
However, the great thing is that the lens has super-fast focusing, and at the same time, the optics on this lens are some of the finest even at the widest aperture. You are also looking at very quiet autofocusing. The build quality is among the more solid ones, so you are good here. Thankfully, this does not give extra heft to the lens, either.
Another great thing is that this lens is fully compatible with Sigma's USB dock and Optimization Pro software. So, if you do need to make adjustments to the lens digitally, you can just go ahead and make this happen on the go.
With so much to love about this lens, my only issue is that you will need to micro-adjust the autofocusing system to get the best results, and the lens itself, despite being lightweight, is on the larger side as compared to some of the other lenses in the market.
Overall, the Sigma 18-35mm f/1.8 is perhaps the best lens that you can get for your APS-C camera. Remember, this is an APS-C-only lens. Sure, it can work on full-frame cameras as well, but only in crop mode, which is not a good idea as it produces less than ideal results.
Check Latest Price for Sigma 18-35mm f/1.8
Frequently Asked Questions
Conclusion
There is no denying that the street or walk-around photography has slowly started to catch up thanks to all the YouTubers who have been pulling off some of the craziest shots that you have seen. However, choosing a lens is often the more difficult part.
The good news is that this whole round-up was tailored to suit such photographers who just want to grab a camera, put a lens on, and get on the streets to take great pictures. Every single lens that we have mentioned here is not only versatile but it is also extremely easy to use.
This means that you are not going to have to fiddle around with the focus or the aperture to get the best results, as the lens is going to take care of everything for you as it will be the best walk-around lens for Canon.
Gary Sindell
Hey, I'm Gary Sindell from beautiful Vancouver. A passionate photographer turned 'Lens Guru', I'll help you discover the power of the right lens and elevate your photography game.