Best Lenses for Canon T6i for Aspiring Photographers and Videographers
The Canon T6i is one of the best cameras from Canon; it serves as a great way to enter into the world of photography and paired with the right lens, the camera can produce some stunning results. But what exactly is the right lens for this camera, you might be wondering?
Don't worry, I assure you that we have all been in the same situation because finding the right lens has always been a complicated procedure even for some of the professional photographers or videographers, for that matter.
Bets Gimbal for Canon T6i
That is why we have decided to shed light on some of the best lenses for Canon T6i, considering the popularity of this camera, it would be better to explore all the lenses that would compliment this camera. If you are looking for the one lens that gets the job done, then look no further than the Sigma 18-35mm lens, it is one of the best lenses that you can get for a crop sensor camera and has been featured on several of the roundups on the website.
Are you surprised? Don't be. The truth is, Sigma released this lens over a decade ago and at that time, people were surprised about what this lens was and what it could do. I will be honest, I was in disbelief myself because I had never seen a zoom lens with an f/1.8 aperture. The highest I'd seen at that point were lenses that had f/2.8 aperture but even those were expensive.
To top it all off, Sigma made this lens specifically for crop sensor cameras, and while that is a bummer for full-frame owners like me, it still is better because the lens itself is an excellent offering that you cannot go wrong with.
We have been down this round before but let's do it again. You are getting a super-fast aperture at f/1.8 and the results are astounding. Sure, if you are shooting in broad daylight, you will have to stop the aperture down but in low light conditions, this best lens for Canon T6i is an absolute beast.
The optics on this lens are amazing, too. You are getting some of the sharpest results out of this lens and that is not an exaggeration, to be honest.
The autofocusing system is silent and quiet and is also quick. Sigma has also done a fantastic job with the construction of this lens as it is solid but without being too heavy, which is always an important part. The lens is also compatible with Sigma's USB dock.
As far as the downsides are concerned, my only concern with this lens is that the zoom range is not as impressive as you are getting a little less than 2x zoom with this lens.
In conclusion, if you can put away the fact that the zoom range is on the restricted side, you are looking at one of the most refined lenses available in the market and the results will astonish you every time.
Check Latest Price for Sigma 18-35mm
When done the right way, we are all aware of how good macro photography can be. Sure, it might not be to everyone's liking but if you have some objects that you would like to get up close and personal, a good macro lens can make that happen for you.
For instance, I have been a watch enthusiast for as long as I can remember, and taking macro shots of mechanical movements and how intricately detailed and finished they are is always an absolute joy but I realize that macro photography is a lot wider than that.
The Canon 100mm has long been a staple in the macro photography world, wherein it manages to achieve some stunning results without really causing too many problems.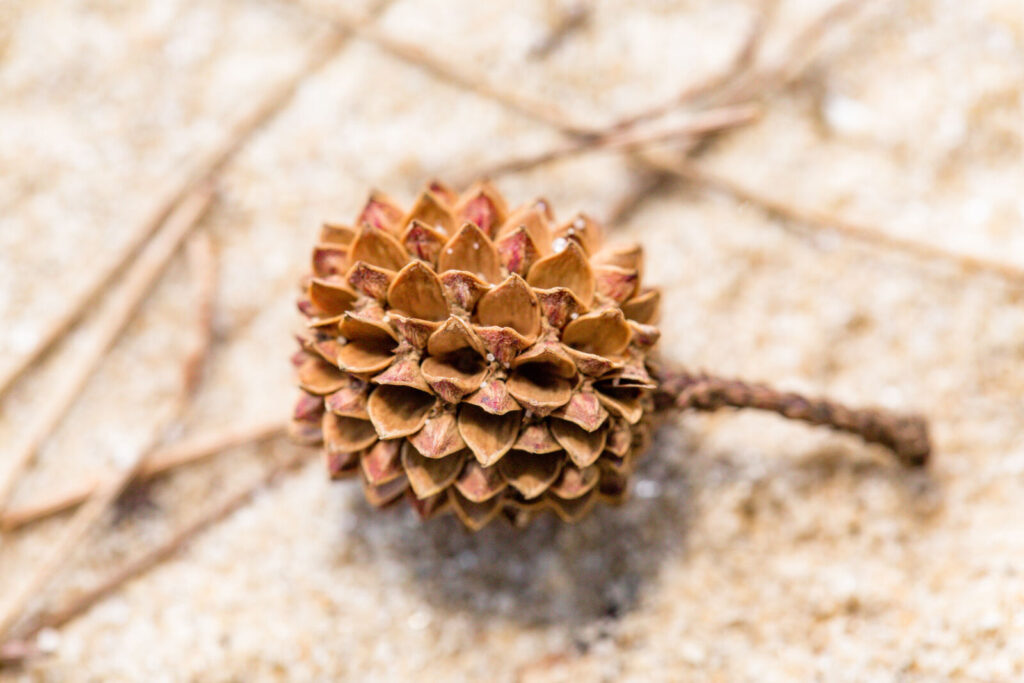 The lens offers one of the finest optical qualities that we have seen in a long, long time in any lens, and on top of that, you are also getting access to fast, silent, and accurate autofocus. Of course, since this is a macro lens, you are getting full-time manual focus too, which is always a good thing.
The best thing about this lens is the fact that it offers one of the most effective image stabilization in any lens, which is excellent for longer subject distances, and some macro shots, too.
Canon has done an excellent job with the build quality of this lens as well since you are getting dust and a water-sealed body.
There are some quirks that I would like to discuss here, however. For starters, the hybrid image stabilization is good but it is not as effective at macro, and having a precise manual control at certain distances can be tricky.
Overall, I would say that the Canon 100mm is one of the best macro lenses that the market has to offer; it delivers stunning results, and the best part is that it does not cost a lot of money, either. So, you are not putting your money at risk here.
Check Latest Price for Canon 100mm
Ultra-wide photography, well, it is a lot of fun. I still remember the first time I picked up an ultra-wide lens and for a week, I did not know that there exists another lens in my collection. It gets addictive, especially if you have a lot of ideas and subjects to shoot and the best part is that even if you are shooting something as common as a doorway or a corridor, you can make it look very dramatic.
So naturally, when I heard about the Samyang 14mm, I was excited about the lens, to say the least. At 14mm. this is one of the widest lenses that are available in the market, and given its wide f/2.8 aperture, it is an absolute treat for so many photographers out there. But is it good enough? That is what we are going to be looking at.
For starters, the lens has one of the smoothest focusing and aperture rings and the fact that both the focus and aperture can be locked and unlocked with ease is excellent. Samyang has paid special attention to the overall build quality of this lens as it also brings weather sealing, which is always a good feature to have.
The lens offers excellent sharpness even when you are using it at f/2.8 and stopping it down produces even better results. So, if you do want to get creative and you are looking for the sharpest possible results, this is the lens to go with.
There are a few downsides that I would like to get out of the way. For starters, the lens does have some barrel and radial distortion, and when you are using it at f/2.8, there is noticeable astigmatism.
Simply put, the Samyang 14mm is one of the best lenses that you can get your hands on. If you are looking for astrophotography or just ultra-wide photography in general, this lens is not going to wrong you.
Check Latest Price for Samyang 14mm
Wildlife or sports photography are two different beasts; you need big lenses that have massive zoom power, and you need to spend some money on those, too. More often than not, the first-party options are more or less outside the reach of an average consumer but Sigma is doing something different.
The Sigma 150-600mm is one of the more affordable lenses that you can use for wildlife or sports photography, and at such a focal length, you are getting an excellent lens that can even photograph the moon for you if you please.
Simply put, the camera brings an excellent telephoto reach that makes taking pictures an absolute pleasure; you can zoom in and out as per your requirements, and the best thing is that the camera manages to retain its sharpness across the entire range, which is great.
Sigma has been kind enough to ship the lens with a tripod collar and lens hood, and the fact that this lens can focus quickly is not something that you should overlook, to say the least.
With such a massive telephoto reach, it is obvious that a lens requires good image stabilization and there is nothing to worry about as this lens does provide you with that, as well. You are getting excellent image stabilization that makes taking pictures a treat.
The zoom locking mechanism on this lens is another great thing that will allow you to stay zoomed in without having to adjust everything repeatedly.
Surely, there are a few downsides. For starters, you do run into some chromatic aberration and pincushion distortion. The aperture is on the narrower side, and the lens is not fully dusted and splash-proof.
In conclusion, the Sigma 150-600mm checks most of the boxes you would need to be checked from sports or a wildlife lens but at the same time, miss a few to not be ridiculously expensive. If you are searching for a good lens, this is the one you should be getting your hands on and you will not be let down by how good it performs.
Check Latest Price for Sigma 150-600mm
Entry-level lenses or kit lenses in general normally fly under the radar for a lot of us because we are used to using higher-end lenses more often than affordable ones. However, this also means that now and then we end up missing an excellent lens that could easily change our perspective about affordable lenses.
The Canon 18-135mm is just that; it is a telephoto lens at its core, but it does boast some impressive features, and honestly, for the price, you are getting something that works well, too.
For starters, you are getting an impressive 7.5x optical zoom, which might not seem a lot on paper, but the lens goes from 18 to 135mm with ease. The optics on this lens are among the best, and honestly, for the price, I am surprised how sharp they can be.
You are also getting one of the smoothest live focus, so focusing on this lens is going to be an absolute treat and you will have a lot of fun taking pictures with it, as well.
Considering how we are talking about a powerful enough zoom range, for those who are worried, the lens does offer optical image stabilization, which is an absolute must when you are all zoomed in while taking pictures.
Of course, there are going to be a few issues. For starters, the lens does run into some distortion, and when you are using it at its widest aperture, the corners can be dim.
Overall, if you are worried that you might end up getting a lens that is not good enough, then the Canon 18-135mm is the opposite. Even for an entry-level lens, this is great and is a lot of fun to use. If you are just starting on a budget, you should have your hands on this lens.
Check Latest Price for Canon 18-135mm
The 24mm lens by Canon is one of the best lenses that Canon has to offer, it is not as common because of how small it is. Often known as a pancake lens, this is made specifically for Canon's APS-C cameras and has the EF-S lens mount with it, as well.
That is not to say that this lens is not good. Quite the opposite. This is one of the most popular lenses that Canon has produced and if you are a photographer who needs to get something good sorted, this is the lens that you should be investing in.
To start with, the good thing, is you are getting one of the sharpest lenses in the market. Even at f/2.8 and wide open, the results produced are excellent across the board. The lens is also one of the most compact lenses on the market, allowing you to carry it with ease wherever you go.
The classic 24mm field of view (38.4mm) on Canon APS-C cameras is still plenty wide and allows you to capture beautiful-looking landscapes without any major distortion coming in the way that could ruin the image quality, to be honest.
My favorite feature of this lens is just how quiet the STM motor is. For the longest time, Canon lenses used to have a loud autofocusing motor that would not produce the best results, especially in video, but this lens does not suffer from the same fate.
There are a few downsides, however. The manual focusing experience is not as good, and the lens does give you a noticeable vignette at f/2.8. So, that is one thing that you will have to be careful about.
Overall, the Canon 24mm is an excellent lens for not just beginners but for everyone who is looking for a good lens that they can chuck on their camera and take wherever they want to. The results are going to be exceptional in every case.
Check Latest Price for Canon 24mm
Of course, no list containing Canon lenses will ever be complete without including the legendary nifty fifty or the Canon 50mm. This lens more or less made the 50mm lenses what they are today, and soon after Canon's release, nearly every lens or camera manufacturer ran to ensure that they had this lens in their arsenal.
For all the right reasons, too. This is one of the sharpest prime lenses available in the market, and not just that, this is also one of the cheapest. If you are a portrait photographer and you own a T6i, you can create your entire portfolio and build your career with this single lens. Slap it on a full-frame camera, and you are getting an even wider field of view, which I normally consider perfect.
I have handled this lens more times than I can count and while I wish that the build quality had gotten better with newer renditions if Canon had released them. But for the price you are paying, it is a crime to even complain about that.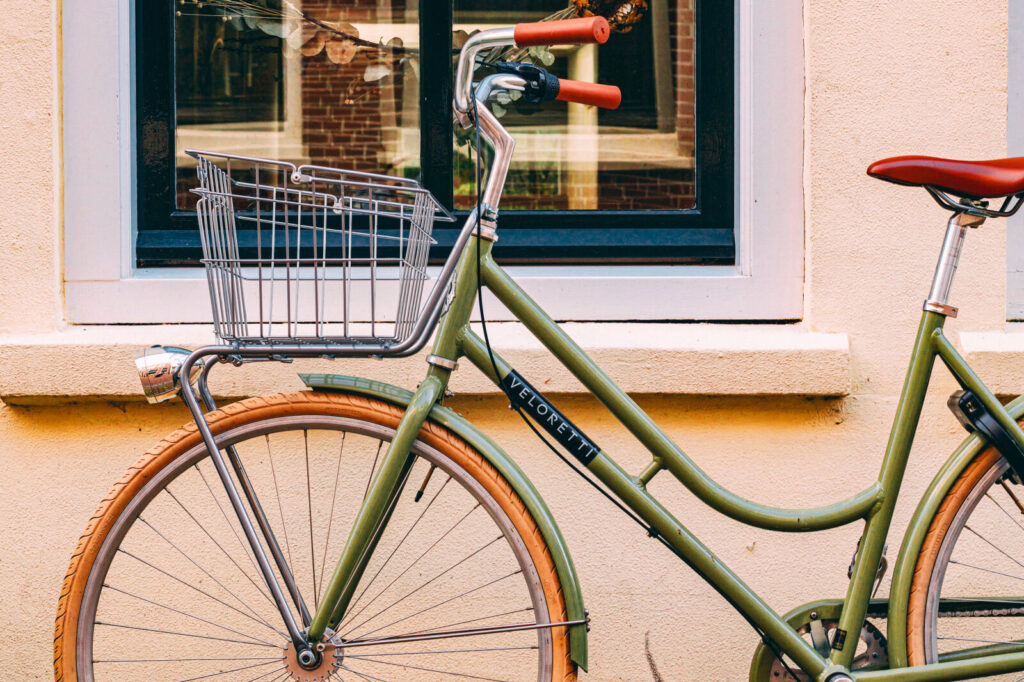 This is one of the sharpest lenses even when you are using it wide open at f/1.8. Not just that, carrying this lens is one of the easiest experiences as you can just put it in your bag and forget that it is even there. The lens barely adds any weight to the camera body either.
The highlight of this lens is just how quiet and smooth the video focusing is; if you want to shoot videos with this lens, which you totally can, then this lens makes up for an excellent offering that you should be looking into.
At such a modest price, you are bound to run into some issues, and well, this lens is not free of those. For starters, you do get some barrel distortion, and the focus is on the slower side despite having a really fast aperture.
Overall, I would say that the Canon 50mm is one of the finest lenses, if not the finest lenses available in the market. It is not going to cost you a lot of money and at the same time, will deliver an exceptionally well-balanced performance.
Check Latest Price for Canon 50mm
Frequently Asked Questions
Conclusion
Despite being a fairly entry-level camera, the Rebel T6i is loved by fans all around the world, and that has ensured that Canon has done a great job making this camera, too. If you are looking for a good lens to pair this camera with, you are at the right place as we have ensured that all the lenses listed in this article are excellent and bode well with the camera.
Remember, not a single lens here is going to bottleneck your photography experience. So, you can rest easy and know that your pictures and videos are going to come out as great as long as you are handling the lens the way it is supposed to be handled.
Gary Sindell
Hey, I'm Gary Sindell from beautiful Vancouver. A passionate photographer turned 'Lens Guru', I'll help you discover the power of the right lens and elevate your photography game.