What is the Difference Between EF and EF-S Lenses
If you have ever owned a Canon camera or a camera from any other brand, then it is more than safe to say that you are fully aware that cameras normally use different mount types so you can go ahead and attach lenses to the cameras. This normally is never really an issue but to be honest, a lot of times, people end up buying different lenses that are not compatible to the cameras that they are using because of one reason or another.
If you have ever wondered what is the difference between EF and EF-S lenses, then you are not the only one. When I first got my hands on the Canon EOS 80D, I ran through the same issues. However, if you are looking to be certain that you do not end up making the same mistakes, just follow what I have to tell you in this guide.
What is an EF-S Lens Mount?
Having an understanding of what an EF-S lens happens to be one of the more important factors that more people tend to overlook. The answer is rather simple, to be honest. Canon made the EF-S lens mount for the lenses that were specifically made for the Canon crop sensor cameras. These lenses were available in a number of focal lengths including some prime lenses as well.
The EF-S lens mount is still available in case you want to go ahead and install the lenses. However, there Is not a lot of variety available for you, so you have to be certain that you are choosing the right lens.
Will an EF Lens Fit an EF-S?
This is another thing that a lot of people have asked me in the past and to be honest, it is not going to be an issue. You see, the EF-S lens mount is a one side lens mount, which means that it is only limited to the lens itself and nothing else. However, an EF-S lens will never fit a camera that is full-frame as it is only made for crop-sensor cameras.
Now, in case you are wondering if this can be vice-versa, then yes, it certainly can be. This means that an EF lens can easily fit all the cameras that have a crop sensor but you always have to be sure that are accounting for the crop factor. Canon APS-C cameras have a crop factor of 1.6x. So, the focal length of the lens you are using has to be multiplied by the crop factor so you can get the actual result. This is no rocket science and has been explained a million times.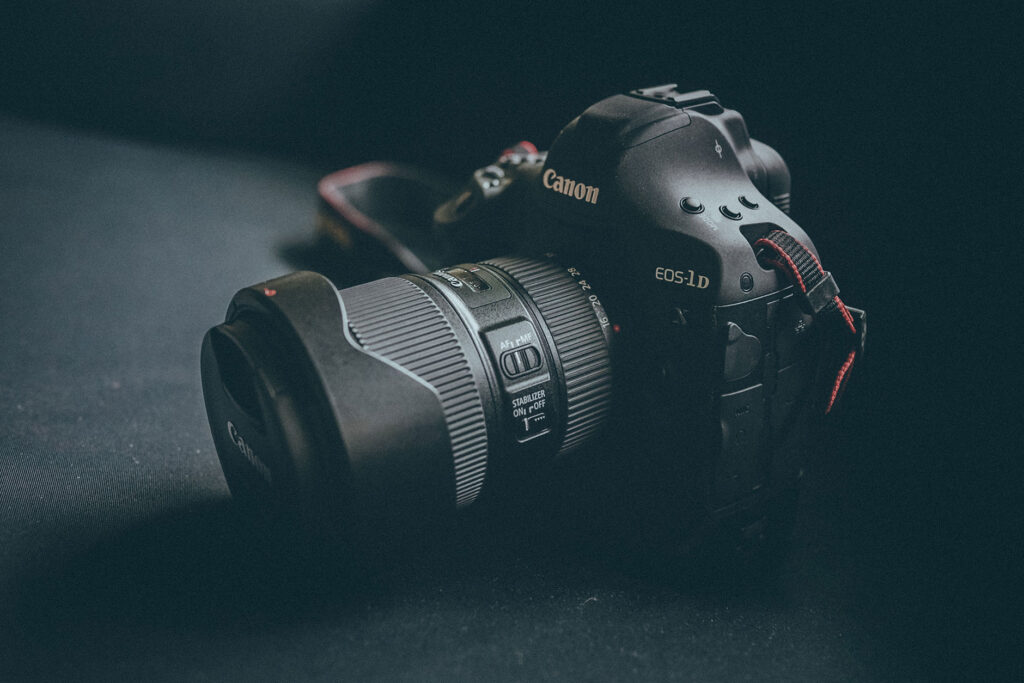 What are the Pros and Cons of EF Lenses?
Of course, every lens in the market has its fair share of pros and cons, and the same goes for the mount they are using. Remember the EF-M mount that Canon made for their entry-level mirrorless cameras and then introduced the RF mount later? The EF-M mount is largely forgotten and in order by users and even Canon.
However, right now, we are going to focus more on the pros and cons of EF lenses. So, let's not waste time and have a look.
The pros of EF lenses are listed below.
Better Optics: One of the things that I love about the EF lenses is that the optics on these lenses are excellent. These are some of the best lenses in terms of the optics and the picture quality is incredible across the board.
Variety: One of the reasons why EF lenses became so popular is because the variety there is insane, to be honest. You really do not have to worry about not finding the right focal length for your lens because pretty much everything is available.
Solid Build Quality with Weather Sealing: Another thing about EF lenses is that the build quality is incredible across the board and some lenses are built with weather sealing, as well. Moreover, you can also buy the L series lenses which are the highest end lenses available in the EF mount.
Versatility: Last but not least, another great thing that I love about EF lenses is that you can just go ahead and use EF lenses with APS-C cameras, too. Not just that, you can also go ahead and adapt the lens to use on other cameras, which is an excellent offering. I know so many people who are using EF lenses on Sony cameras, just because of how good the optics are.
As far as the cons are concerned, we are going to take a look at them.
Can be Expensive: Considering how the EF lenses that you are normally looking at are higher end and use better quality optics, they are on the more expensive side of things and are going to cost you more money, as well. This is not a bad thing, naturally, but for those who are strapped for cash, buying an EF lens can be an expensive ordeal.
What are the Pros and Cons of EF-S Lenses?
Now that we are done exploring the pros and cons of EF lenses, we are now going to divert our attention toward EF-S lenses. After all, it is important thing that we are looking at both lenses and doing it properly. So, let's go ahead and have a look.
Cost Effective: One of the biggest benefits of investing in EF-S lenses is the fact that they are cost-effective. Sometimes, they are a lot cheaper than the more expensive EF lenses. So, for anyone who is just starting out, getting a good EF-S lens is not really a bad thing.
Smaller and Lighter: Another benefit that makes these lenses ideal for most people is that these lenses are available in much smaller and lighter sizes. Allowing you to easily carry them around without having to worry about the lenses being too heavy.
As far as the cons of the EF-S lenses are concerned, we are going to mention them below.
Average Quality Glass: One thing that you must understand is that with these lenses, you are looking at glass quality that is on the average side. So, if you have been looking for higher optical clarity, you might want to look elsewhere.
Not a Lot of Variety: The EF-S lenses are available easily in the market, but the variety is average at best, which means that you might not be able to get a lot of good EF-S lenses in the market.
Incomplete Backwards Compatibility: The EF-S lenses can work on full-frame cameras but the pictures will have some heavy vignettes around them. This can be fixed by cropping in but it takes a toll on the image quality.
When Should You Use EF or EF-S Lenses?
Now, in case you are finding yourself wondering when should you use an EF or an EF-S lens then the answer is simple. If you have the option of choosing one lens, I would always suggest that you are going with the EF lens because that is inherently superior and far better than the EF-S lenses that are available on the market. Sure, with the EF lenses, you are paying more money but you are also getting better image quality.
Frequently Asked Questions
Conclusion
As someone who is trying to get into photography, I fully understand the confusion that can come the way whenever you are trying to pick up the right lens or lens mount, for that matter. Thankfully, this post has ensured that you are getting the best of everything that is available in the market and you will not have any issues with that.
Rest assured, this guide explores all the things that you need to know about EF and EF-S lenses as well as the differences between these offerings. This will surely help you come to a conclusion and that too, without any confusion.
In case you are still feeling confused, you can always let us know and we will help you get rid of any confusion that you might have related to camera gear.
Gary Sindell
Hey, I'm Gary Sindell from beautiful Vancouver. A passionate photographer turned 'Lens Guru', I'll help you discover the power of the right lens and elevate your photography game.