The Best Lenses for Nikon D5100 to Suit Your Photography Style
We all are aware of how special our first camera is. Whether you have spent all your savings on buying the most expensive camera or you are trying to be on a budget, the first camera is important for all of us and a good lens is always a must so it can complete the camera. While choosing a camera is not as difficult, choosing the lens can be.
Best Lenses for Nikon D5100
I remember my friend bought the Nikon D5100 when it came out and his level of excitement was unmatched but when he decided to choose the best lens for the Nikon D5100, he was in a rut. Of course, having limited knowledge also did not do much.
Therefore, it is my responsibility to help aspiring photographers, or even hobbyists at this point to start looking into the best lenses for your Nikon D5100. If you want the absolute best, close your eyes and pick up the Sigma 18-35mm f/1.8 as it is the best lens you can put on your crop sensor camera.
It was supposed to be just a normal day back in April 2013 but Sigma decided to take the world by storm and do something that had never been done before. They released a standard zoom lens but instead of doing what everyone was doing, they gave the lens a fixed aperture of f/1.8.
That is how we got the Sigma 18-35mm f/1.8 lens, perhaps the only zoom lens to my knowledge that drops down to f/1.8 as its maximum aperture. Sure, we have looked at f/2.8 zoom lenses and some of my favourite lenses do come with that aperture but f/1.8 was the realm only touched by prime lenses but Sigma changed all that.
But was this lens even good enough? Well, yes. For starters, you are getting a super-fast and constant maximum aperture of f/1.8. Sigma has done an incredible job ensuring that the lens is quiet and fast when autofocusing, at the same time.
You are getting one of the best build qualities that you can expect in any lens and the best part is that it does not even weigh a lot.
However, the one thing that took me by surprise is just how good the optics are on the lens as they are really good in almost every condition.
Honestly, my only concern is that the lens does have a restricted zoom range but overall, this is an excellent lens for your Nikon D5100 or any other crop sensor, for that matter.
Overall, I would say that the Sigma 18-35mm is the perfect lens for your Nikon D5100 because it delivers on so many fronts and does not cost a lot of money, either. So, if you do need something that is solid and offers good performance, this is the one you should be going for.
Check Latest Price for Sigma 18-35mm
Portrait photography has always been great because you are able to capture a lot of emotions in just one shot. Sure, being a photographer, I have dabbled into other photography styles as well but in general, if you look at portrait photography it is considered to be one of the most famous, and often hard to master because capturing the right human emotion is not the easiest thing in the world.
With that said, there is a reason why the 85mm lenses are considered the classic for portraits; it is not because they are good at what they do. It is because they are able to isolate the subject into the frame. Taking a picture with 85mm is going to ensure that the focus is entirely on the person who is being photographed.
With that said, the Nikon 85mm f/1.8 is one of the most sought after lenses as it offers excellent sharpness across the board; this means that both the center sharpness and the corner sharpness is going to be great.
The lens also barely has any distortion that can come in the way, and that will allow your pictures to always come out looking clean and without any warping in them that can look awful.
Of course, the star of the show here is the wide aperture of f/1.8; it is bright, fast, and allows for some of the best-looking bokeh and depth of field. Something that you can never really go wrong with.
For anyone who is on a budget, this lens is good news all around because you are not going to be spending a lot of money on this one, to be honest.
There is not much to hate about this lens aside from the lack of some advanced features but you cannot really put that blame on this lens considering how it has created a legacy for Nikon.
Overall, I would say that the Nikon 85mm f/1.8 is an excellent lens for portraiture. Sure, you can dabble into other photography styles, too but with this lens, you are not really going to get a great photography experience, and that I can assure you.
Check Latest Price for Nikon 85mm f/1.8
I have reviewed the 50mm f/1.8 more times than I can count, to be honest. I recently featured this lens in my roundup of the best lenses for the Nikon D5200 and well, it has made a return once again. The reason why I love this lens is not just the image quality and sharpness it delivers, to be honest.
There are so many lenses that deliver better performance than this lens but the best part is that this is one 50mm lens for Nikon d5100 that manages to do so many of the tasks that you hand it that it becomes apparent that you want to take this with you.
It can double up as a portrait lens, it can be an excellent walk around lens, it works great for street and urban photography, and it works great for food photography and even making videos. The point here is that this is more or less the one lens to rule them all.
The lens is one of the sharpest that you can get, you are also looking at something that is small and compact and this is not really going to create any issues for you, too. Just get your hands on a good lens so you are able to buy the right offering without any confusion.
Now, you already know that I am a fan of fast aperture prime lenses in the market, and well, this gets the job done with f/1.8 and the results are going to be excellent in every scenario.
Not to forget, if you are in the mood to save some money, getting access to this lens makes the most sense and you will not have any issues, either. So it would be ideal to just go ahead and spend money on it.
Honestly, after using the 50mm lens for as long as I can remember, the eon thing that I can always come up with is that I just do not like how this lens aged. This happened in a way that although the optics on this lens are unrivaled, the same cannot be said about the feature set.
Overall, the nifty fifty, the fantastic plastic, or however you would like to address it, is a great lens. The 50mm lens works really well in almost every scenario and rarely lets you down even if it is still barebones of a lens.
Check Latest Price for Nikon 50mm f/1.8
There is no denying that the Nikon 50mm f/1.8 is a great lens, however, a lot of people do not know that Nikon and other manufacturers also offer the same lens in a f/1.4 variation. Of course, it is on the more expensive end of the spectrum and costs a bit more but there is some good news here, as well.
For starters, the Nikon 50mm f/1.4 is the best portrait lens for the Nikon D5100. Why? Well, the Nikon D5100, thanks to the DX crop sensor has a crop factor of 1.5x. This means that a 50mm lens is effectively 75mm, which puts it a lot closer to 85mm and allows you to get up close and personal.
With that said, if you are looking for extremely sharp images and great overall quality, the lens is for you. It has an improved image quality over its manual focus sibling, and the best part is that it only improves when you are stopping the lens down.
However, the best part about this lens is that it does not suffer from any lateral chromatic aberration, which makes this one of the best for overall photography.
Last but not least, I also love how the AF-S focusing system comes with full manual override and is near silent, making the shooting even more fun, especially in videos.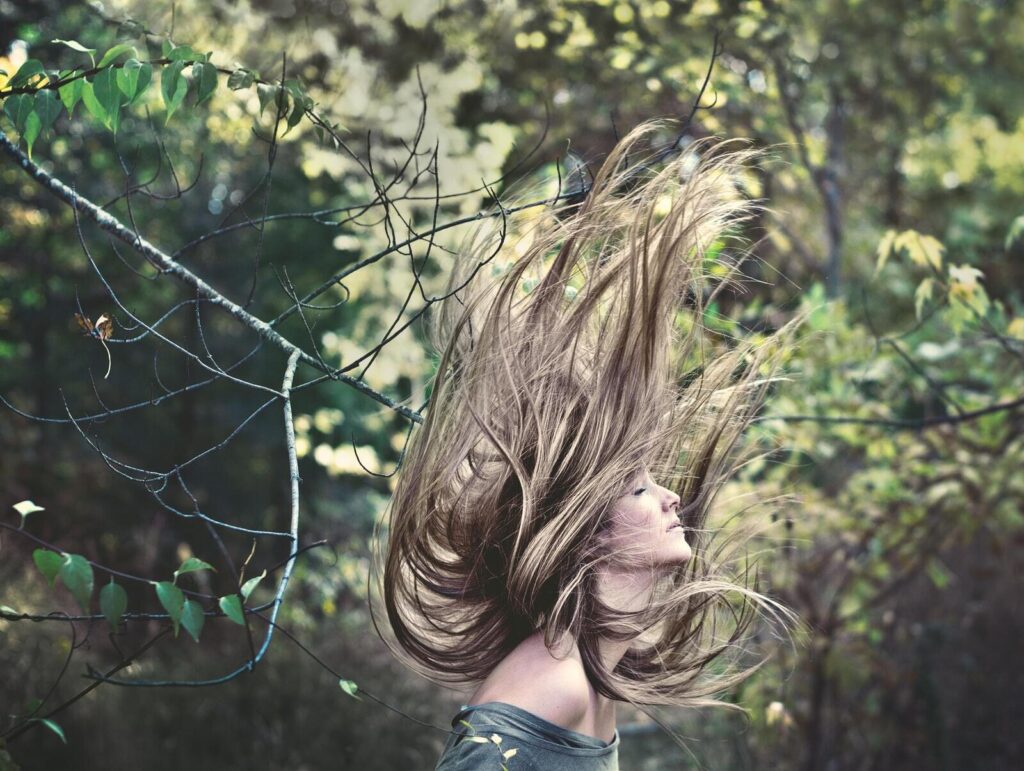 There are some issues, however. That I would like to address. For starters, at wide open, the images can be slightly softer. Additionally, the lens itself is susceptible to flare, which can be an issue when shooting in direct sunlight.
Overall, I see the Nikon 50mm f/1.4 as a massive improvement over some of its competitors both from within the Nikon ecosystem as well as from outside it and if it is performance you are looking for, it is better that you are getting this lens as it delivers it on all the fronts.
Check Latest Price for Nikon 50mm f/1.4
35mm focal length has been the ideal for a long, long time, to be honest, This focal length is widely used in not just the film industry but also the world of photography, and for the simplest reason that it is one of the most effective offerings. Additionally, 35mm is also very versatile as it can be used for portraits, filmmaking, as well as landscape shooting.
With that said, Nikon's 35mm f/1.8 is perhaps one of the most versatile lenses out there but I mainly used it for landscape photography and it worked really well there. It is also inexpensive, so that is one thing that you should note before you go ahead and spend money on this lens.
The highlight, of course, is the fast f/1.8 aperture as it makes everything so much easier and simpler and you are not going to be able to run into any issues as far as the overall results are concerned.
If you are looking for a lens that delivers consistently sharp results and crisp images, then the best part is that this lens is going to be able to do all that and do that rather quickly, as well. Without ever underwhelming you with its performance.
My only concern here is that there is some barrel distortion that can come in the way, but other than that, the performance remains consistent and epic.
Overall, the Nikon 35mm f/1.8 is one of the best lenses available in the market and that too, for a very affordable price. You are not going to run into any performance issues, either and you would be all good to go, as well.
Check Latest Price for Nikon 35mm
We are heading towards the end of the list and we still have some good lenses for you to look at. For starters, the Nikon 18-300mm has long been the standard zoom lens for a lot of people and the best part is that this lens is not going to let you down as long as you are not expecting more out of it.
You see, the Nikon 18-300mm is good. I will not go to the extent of calling it an average or even an awful lens because that would be unfair. However, there are some quirks that you will notice about this best telephoto lens for Nikon d5100 as you go forward.
With that said, the lens does offer a long 16.7x zoom range, which is impressive, especially when you look at how it starts from 18mm and goes all the way to 300mm. This is not something that you get to see every day.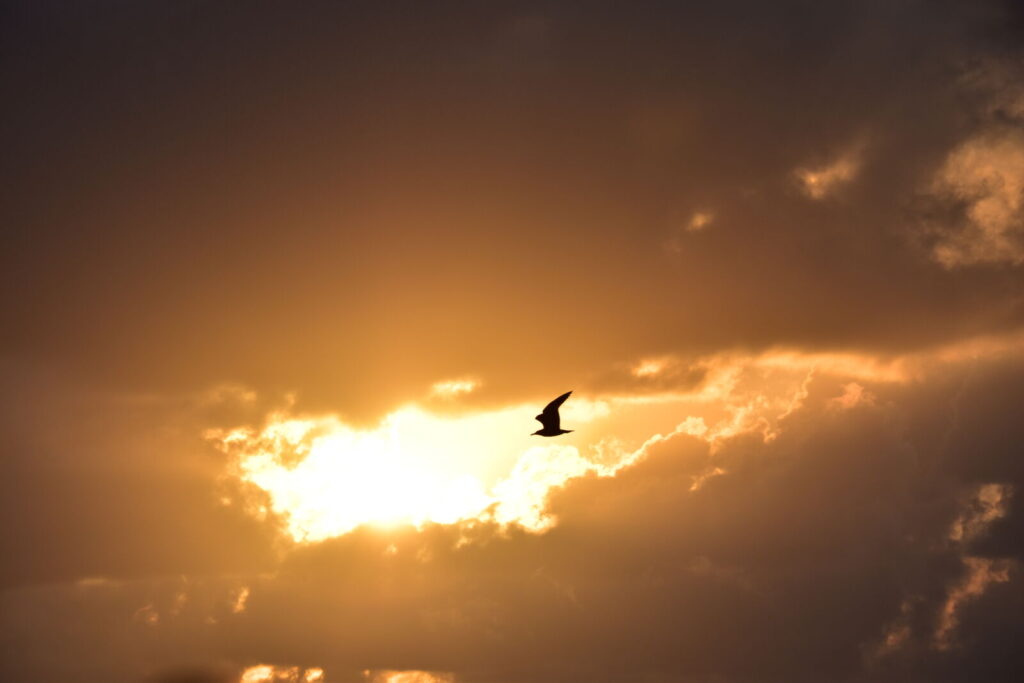 You are also getting optical image stabilization, which is another excellent feature to look into because without this, having such powerful zoom capabilities would go worthless. Another great thing about this lens is that it offers 1:3 macro magnification, which makes it a good addition.
The one thing that truly does it for the lens is the weight and overall compactness that you are getting access to. I have looked at a lot of zoom lenses, but this one is on the smaller side, as well as on the lighter side when talking about weight, so you are really getting a good result.

With so much to love about in this best macro lens for Nikon d5100, there are a few things that are not as good about this here. For starters, the lens does have some distortion that comes in the way, and the edge performance along with the telephoto performance is not the best.
Overall, I would say that the Nikon 18-300mm is an excellent lens and it delivers solid performance overall. I understand that having such a lens is definitely not for everyone but if you do need a standard zoom lens for sports, wildlife, or even walk-around photography, this makes up for a good lens because it is versatile thanks to its long zoom range.
Check Latest Price for Nikon 18-300mm
I have finally reached the last lens on the list and this time, I am talking about the all-time favorite 24-70mm by Nikon. This focal range is one of the classics as nearly every first and third-party lens manufacturer has done this focal range and has done a good job at it, too.
Now focal range and most of the lenses that are available with this focal range are absolute chargers as they do manage to perform really, really well for the price you are paying for them. But can the same be said for the Nikon 24-700mm? That is what we are about to find out.
For starters, during my testing, I have come to realize that this lens is excellent when you are discussing the center sharpness on it. I understand that there are a lot of lenses that suffer here but the center sharpness is excellent and it remains the same across the entire zoom range.
The star of the show here is the constant f/2.8 aperture, of course. I remember the times when such aperture would be off-putting but this is different as you are looking at a proper, high-end lens. You are going to get a stunning experience regardless of how and where you are shooting.
Another good thing is that the lens is lightweight enough to be carried around with ease, and that makes it an excellent lens for traveling.
However, with so much to love about this lens, there are a few things that I do not like as much. For starters, the edge performance is on the average side, and there is some distortion to be experienced here.
Overall, the great thing is that the Nikon 24-70mm is an excellent lens for traveling. It actually was my pick as the best overall lens but it ends up losing to the Sigma 18-35mm by a hair. It was actually hard to decide as to which lens should take the crown. However, this lens is not going to let you down and that is a guarantee.
Check Latest Price for Nikon 24-70mm
Frequently Asked Questions
Conclusion
The Nikon D5100 still holds up as one of the best cameras that are available in the market. As I have always said with cameras, you need a good lens to get the most out of your camera and this is the same case here.
This is why the whole roundup is dedicated to finding the best lenses available for the camera as all of these are excellent in every way and deliver exceptional performance, too. If you are looking to get back into photography, these are the lenses that you need.
Gary Sindell
Hey, I'm Gary Sindell from beautiful Vancouver. A passionate photographer turned 'Lens Guru', I'll help you discover the power of the right lens and elevate your photography game.