The Best Gimbals for FUJI XT3 for Buttery Smooth Footage
When you are talking about affordable mirrorless cameras, the Fujifilm X T3 is one of the offerings that are available in the market that does not cost a lot of money and delivers an excellent performance, too. However, the Fujifilm X T3 does lack some essential camera functions for videographers and that as in-built stabilization.
The lack of in-body image stabilization makes it difficult for users to shoot smooth and jitter-free video while keeping the camera handheld. Sure, you can always put on a lens with excellent image stabilization but there is something about having in-body image stabilization that makes the experience all the better.
Best Gimbals for Fujifilm XT3 For Cameras
We have decided to take a look at the best gimbal for Fujifilm X T3 for mirrorless and DSLR cameras; in this roundup, we are going to explore some of the best gimbal stabilizers that will provide you with the chance to record videos the way you want and at the same time, they won't cost a lot of money, either.
If you want to put your money into a single gimbal stabilizer that does the job without any complications, then pick up the MOZA Air 2 for your fuji cameras and you will not have any regrets.
It is true that there was a time when the gimbal market was largely dominated by DJI but thankfully, over the past couple of years, we have seen more and more companies making their own renditions and offerings that are available for purchase and Moza is just one of them. Honestly, I am surprised to see how good the competition has become.
With that said, the Moza Air 2 is not something that I have tested for the first time; I have used this gimbal previously, as well and it is just as good every time I use it.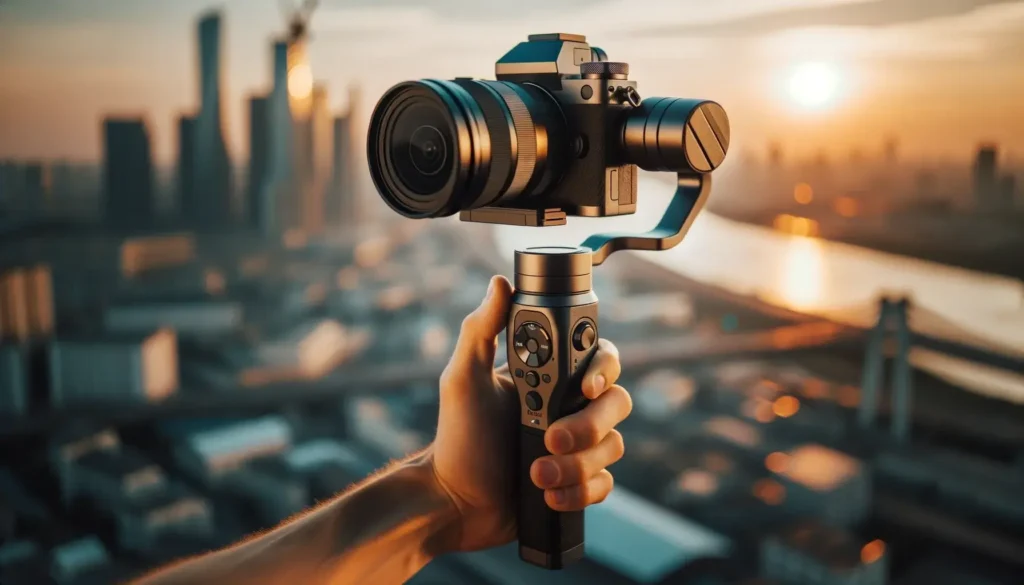 Sure, it does have some limitations as far as the camera/lens combinations are concerned but if you are looking to use this for a mirrorless camera, you will feel right at home.
The Moza Air 2 is excellent for anyone who is looking for an affordable way of recording smooth and handheld video; even with the camera, the entire rig is lightweight enough that you can carry it around with a single hand. However, it all depends on the camera configuration you are using, and therefore, your mileage may vary.
With that out of the way, the great thing is that the camera compatibility list on this best gimbal for Fujifilm is decent, to say the least. Sure, you are not allowed to the bigger DSLR Cameras with massive lenses but this is a limitation that is, in one way or another, associated with almost all the gimbal stabilizers that are available in the market.
Another good thing about this gimbal is that the build quality is not at all something that would be thought shoddy; it is made with solid materials and is not something that is going to give up on you with your Fuji cameras after using it for a few months.
As far as the downsides, I cannot really pinpoint a lot of issues, aside from the fact that for the beginners, the gimbal does take some getting used to but once you have mastered it, everything is smooth sailing from there.
Check Latest Price for Moza Air 2
Zhiyun Crane 2 – Best Affordable Gimbal
Zhiyun Crane 2 is a good weight lifter and can stabilize heavy camera rigs. It comes with a long battery life.
As soon as the gimbal market started becoming more and more diversified, we managed to see some really promising brands stepping forward and bringing some really amazing gimbals, and Zhiyun happens to be one of them.
The company specializes in gimbals, but the best part here is that the gimbals that they are selling are affordable and accessible to everyone.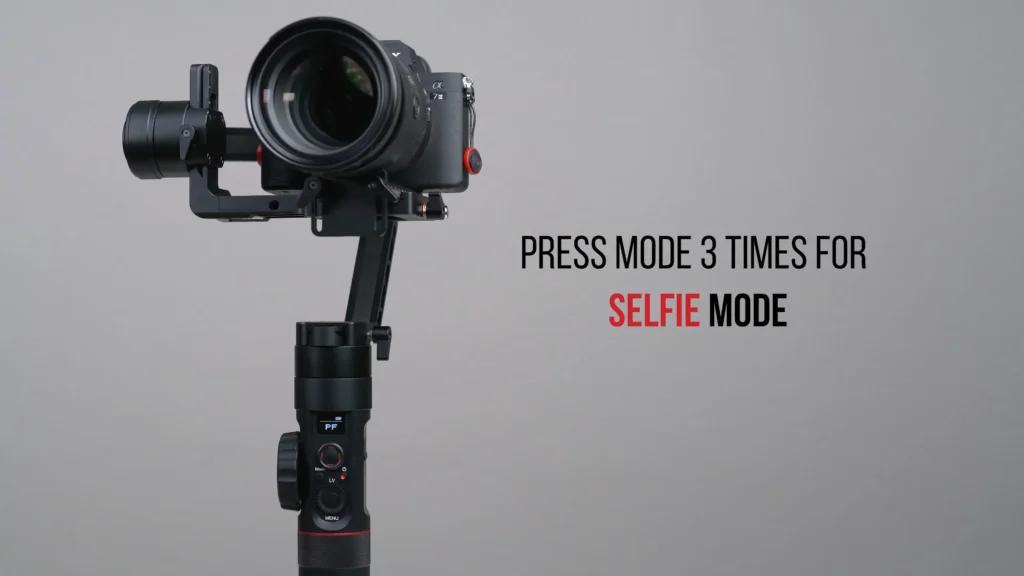 The gimbal that we are looking at is the Zhiyun Crane 2 and honestly, I am surprised by how good this gimbal stabilizer is. Again, this is not my first rodeo with this but every time I use it, I'm in awe as to how good this is in terms of the overall performance and versatility. Clearly not something that will let you down, especially for Fuji cameras.
One of the best things that I love about this small gimbal is that it is easily capable of taking the load of bigger camera rigs. So, even if you want to put something other than the Fujifilm X T3 on this, you should not have any issues but it works best with a lightweight camera like X T3.
Moreover, its gimbal stabilizer lets photographers have stable footage. Also, it has a maximum upper payload limit of around 7 pounds.
My favorite thing about this gimbal, however, is the battery life as it offers a long battery life that should allow you to shoot whatever you want without any complications coming in the way.
Thanks to how smooth the gimbal is, you can go ahead and shoot some really good quality video at higher frame rates, as well. Not to forget, the amazing OLED display is there to help you navigate and keep track of all the information.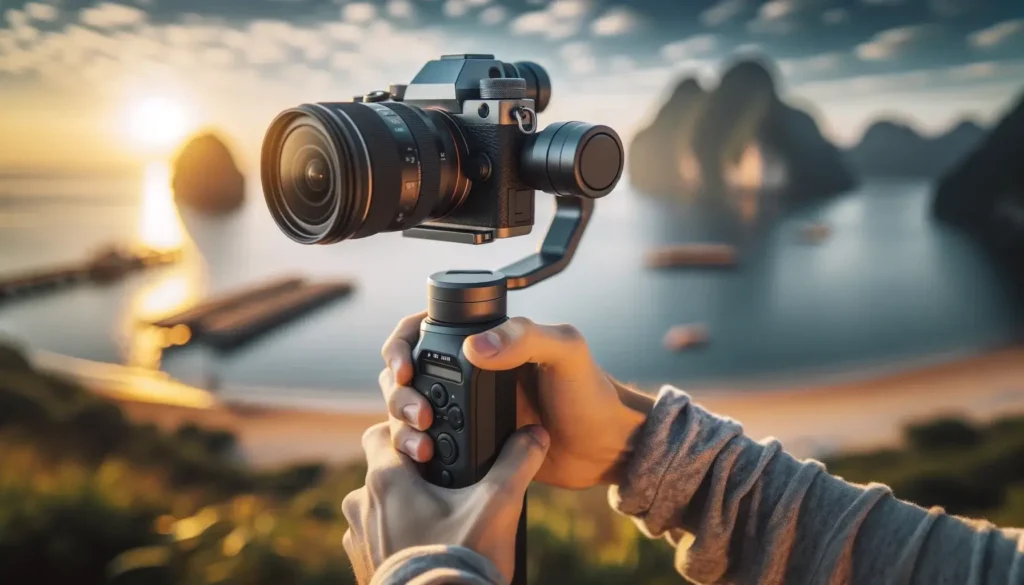 Zhiyun has also added a Manfrotto video tripod plate that allows you to easily switch cameras without having to fiddle around for a longer time.
With so much going for this gimbal, there are a few things that you should know about. For starters, you cannot get a live view on/off or start/stop recording for Nikon cameras, and there is no focus control on non-Canon cameras or other cameras without spending extra money.
Overall, it is safe to say that the Zhiyun Crane 2 is a surprise hit and this is not something that is coming from me. I have been using this gimbal on and off for some time and the performance remains one of my favorites it has not disappointed me so far.
Check Latest Price for Zhiyun Crane 2
DJI gimbals are well, amazing, to say the least. If you are in the market searching for something that will get the job done and is definitely something that will cost you a good chunk of money, this is a good way to get started.
I know how it might sound when I talk about spending money but hey, if you want to get your hands on a good gimbal, you have to spend some money.
Thankfully, the DJI Ronin-S happens to be a great option for almost everyone in the market and the good thing is that in most situations, this gimbal does not cost a lot of money. Quite the opposite, to be honest, but is it any good? Well, let's find out.
The first thing that you are going to experience with this gimbal is just how easy it is to set up and calibrate. I have been testing gimbals for some time now and DJI's setup process happens to be my favorite time and again and this gimbal just proves to be another testament.
However, an easy and straightforward setup is not the only thing good about this gimbal. You are also getting access to remote camera operation including advanced features such as follow focus, but the follow focus feature depends on the model of camera you are using.
If you want to spend money on something that is going to allow you to create smooth and silky videos without coming in the way of the overall usage and adding to your camera accessories, the DJI Ronin-S does work like a charm, and that too, without any complications that might come in the way to bother you.
While I do love the gimbal, I do have to mention a few downsides that you need to know about. For starters, the charger can be improved a bit and although the camera/lens support is good, it wouldn't hurt if it actually gets better.
Overall, I can happily say that the DJI Ronin-S is definitely the gimbal that you would want to get your hands on if you are searching for something that allows you to smoothly create some stunning videos, then this gimbal is definitely something that I recommend.
Check Latest Price for DJI Ronin-S
We are all aware of the fact that DJI is full of surprises and has some of the best gimbals available for you to check out. So, whenever the company releases a new one, there is a lot of speculation as to how it is going to turn out and well, we have some pretty amazing offerings so far.
The DJI Ronin-SC is a lot like its older brother, the DJI Ronin S, not just that, it is also cheaper than the older brother but this makes one wonder if there were some corners that were cut.
Well, to be honest, this gimbal stabilizer is better suited for mirrorless camera users, and considering how mirrorless is the only future one should be looking forward to, this gimbal makes a whole lot of sense. But how does it perform? Let's find out.
For starters, the best bit about this gimbal is that it is a lot like the Ronin-S in terms of functionality but the best bit here is that it is a smaller and lightweight gimbal, which makes it more compact and easier to handle. The smaller size also means reduced weight, which is just an added benefit that is not going to let you down.
The gimbal is excellent when it comes to delivering smooth and stabilized tracking shots and if you are looking to go for some good cinematic shots, the gimbal is the way to go.
The 3-axis locks are a godsend in this gimbal because you can easily lock up the axis and set up the device with ease and without running into any issues.
One more thing that I love about this gimbal, well, all DJI gimbals is the access to advanced smartphone features that make the whole experience so much better and easier. So, you really will not be let down by how good the performance is.
Honestly, after using this gimbal for some time, I realized my only concern is that it is a bit difficult to put the gimbal back in the case. However, if you are going to be using it repeatedly, then it will be a lot easier.
In conclusion, the DJI Ronin-SC is more than just a gimbal that is made for smaller mirrorless cameras. If you are in search of something that delivers good performance overall and is not going to let you down, this is the one you pick for a good experience overall.
Check Latest Price for DJI Ronin-SC
The gimbals that I have reviewed so far have focused mainly on the general consumer with a lack of something that is made for the higher-end user. Of course, if you want to spend money because of your needs, there is nothing wrong. Thankfully, DJI has got you covered as they are going to deliver some great options and you can look into some of the higher-end gimbals, too.
The DJI RS2 is just that and more. A high-end gimbal stabilizer that has all the chops for some serious filmmaking and the performance, well, that is not too shabby, and definitely not something that will deliver lackluster performance.
Quite the opposite, to be honest, as the performance itself is excellent in every regard, but is there more? Let's find out.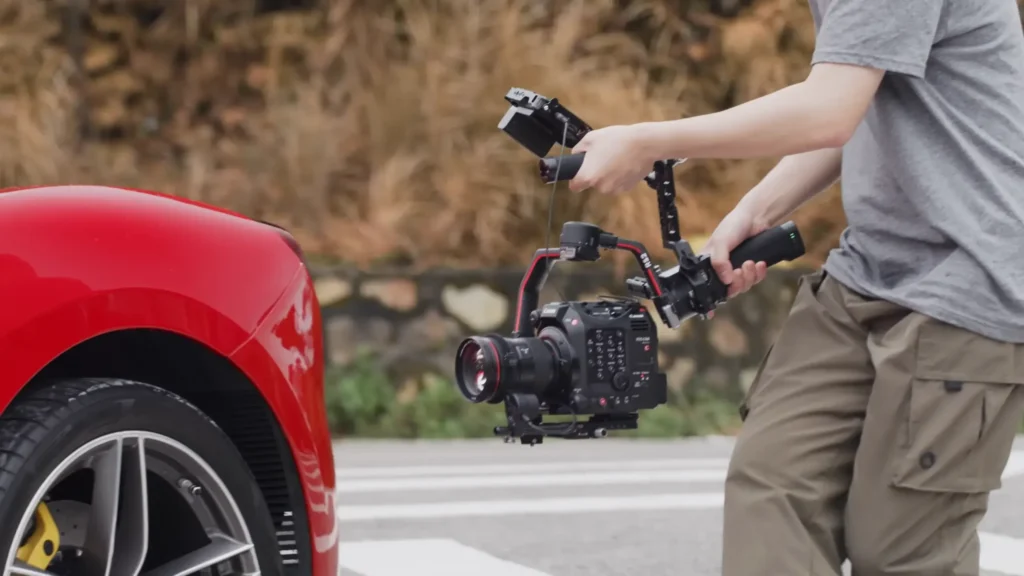 The best selling point about this gimbal is the fact that despite being intended for flagship users, it is small and lightweight thanks to the fact that DJI has used carbon for construction, and that allows the company to significantly reduce the weight.
I would advise that you do not let the lightweight fool you because the RS2 is still one of the sturdiest gimbals available in the market. This is further proven by the fact that it can easily manage a decent payload, allowing you to be carefree about the camera/lens combination that you are planning on using.
This is one thing that I have mentioned about the DJI gimbals time and again and it is the setup process that is still one of the best as it allows you to easily set up everything and not run into any issues, either. If you want something good, this is the way to go and you will not be let down, to be honest.
The RS 2 also comes with the ability to lock the motors, which is a godsend as it allows you to easily set up the camera and create the balance that you want before you get started with shooting the video.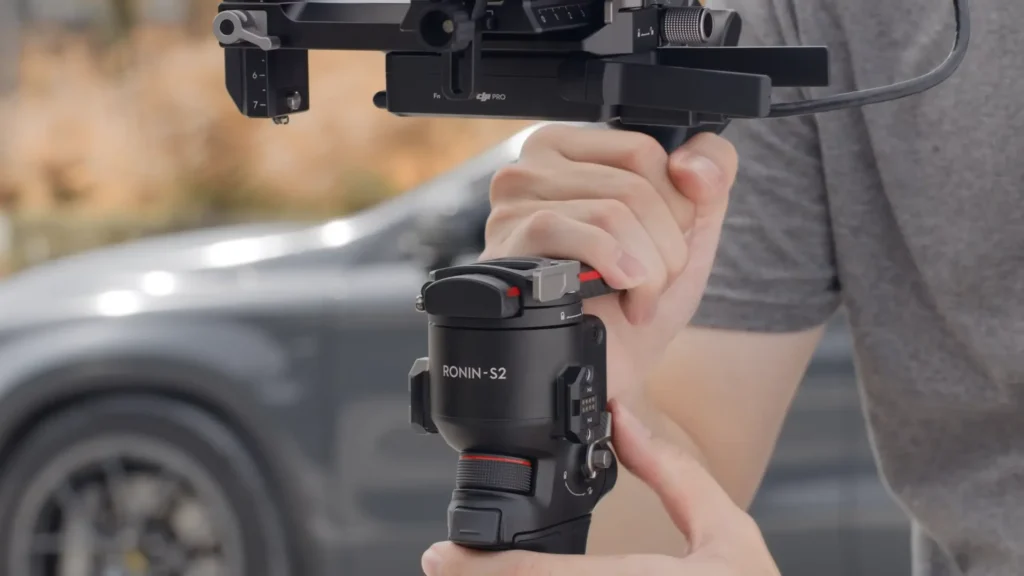 Speaking of videos, the gimbal is excellent when stabilizing the footage and you will be in a different world when using it.
Another thing that is evident here is just how hard DJI has worked to ensure that the RS 2 is packed with advanced and basic features to the point that using this gimbal is an absolute treat.
Honestly, after spending a good chunk of time with the RS 2, I did not run into issues aside from the fact that I feel that the gimbal has a lot of wires that you will need to take care of, and well, the battery life is not as good as I would have expected.
In conclusion, if you are in the market for a flagship gimbal that does not pull any punches, then the RS 2 is the gimbal that one should be going for as it delivers on all fronts and is exceptionally well made for some serious filmmaking jobs. You will not be let down and that is a promise.
Check Latest Price for DJI RS 2
We are finally done reviewing the gimbals and the last one that we are going to be looking at is again from DJI, and well, for obvious reasons. One could say that the gimbals, in general, have hit a brick wall but that is not the case as there is still room for improvements and some good innovations, as well.
That is one of the reasons why we are looking at the DJI RSC 2 as it is one of the best lightweight gimbals in the market and it does something that other gimbals have not done in the past but is it all show and no performance? That is what we are going to look at right now.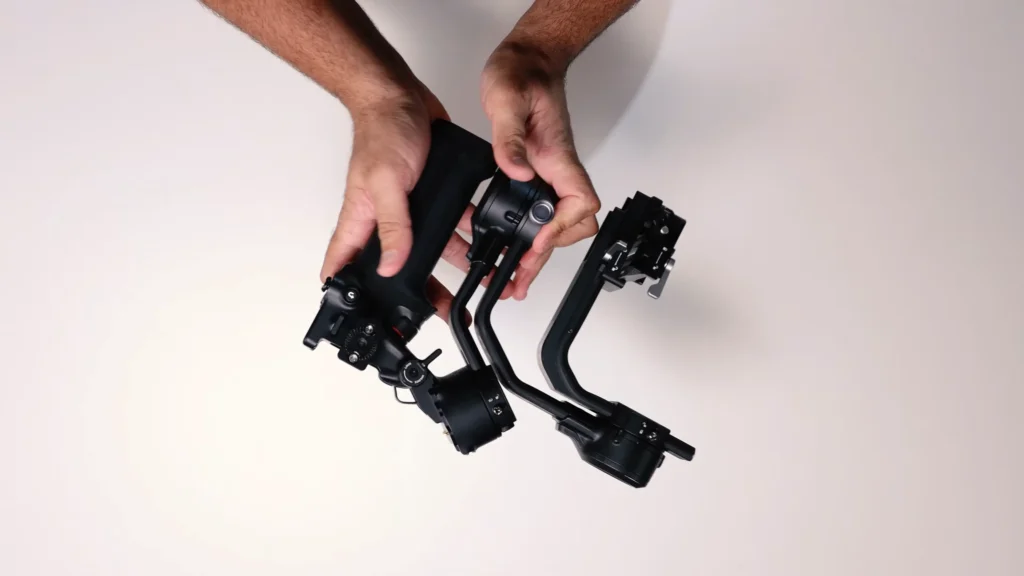 For starters, such lightweight gimbal brings a rather smart and foldable design which allows the user to easily carry it around without running into any issues that might come in the way. I know it might not seem like a good addition but you are generally looking at something that works really well.
The gimbal is also excellent when you are talking about actually stabilizing the video as it has not let me down every single time I have tested it out. You are also looking at the fact that the gimbal does support full-frame payload, so you can rest easy knowing that the APS-C Fujifilm X T3 will work just fine.
Moving further, with this gimbal, you are looking at up to 14 hours of battery life along with USB charging, which is impressive, to say the least, and does not really let anyone down, either.
If you are looking for some creative ways of using the gimbal, you would be happy to know that the 360-degree automatic roll is one thing that is going to be a lot of fun with this and you are not going to regret that.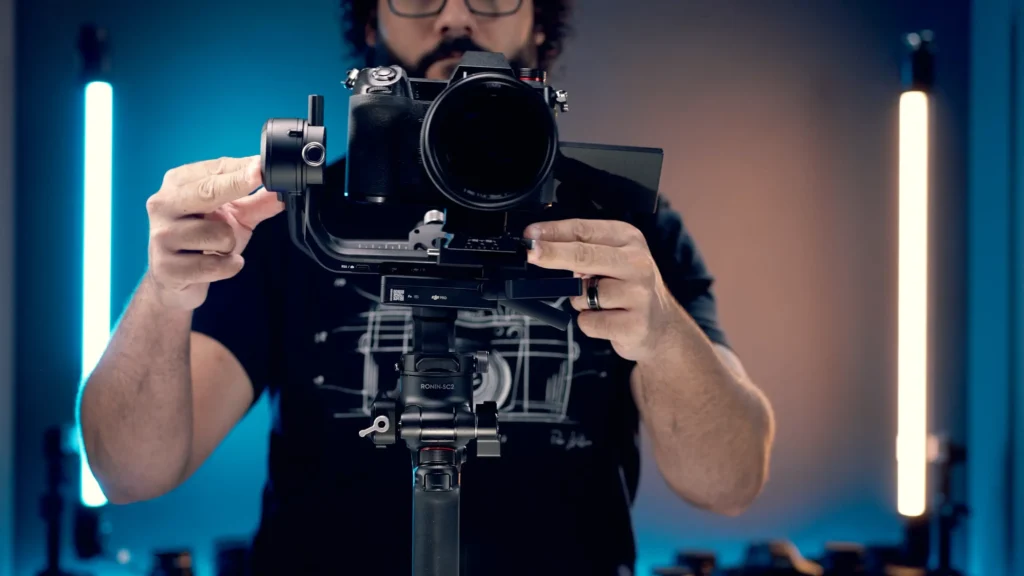 Last but not least, the follow focus and other camera accessories that are available only add to the already excellent experience.
There is a lot to love about this gimbal that for a moment, you almost forget some basic flaws. For starters, if you are a beginner, finding the balance might take some time. The mounting plate can slip, and the battery is not user-replaceable.
With so many gimbals available in the market, finding the right one can be an ordeal that most people do not want to go through but you would be happy to know that the DJI RSC 2 is an excellent gimbal that is not just known for the unique, foldable design but stellar performance and a heap of features that make it a great choice for everyone.
Check Latest Price for DJI RSC 2
Frequently Asked Questions
Conclusion
So, there you have it, folks. After some testing and hours spent with gimbals, we finally have a definitive list of the best gimbals that you can get your hands on for the Fujifilm X T3. The camera on its own is already excellent and with some great autofocusing capabilities, and well, adding a gimbal to your arsenal is only going to make your overall experience all the better.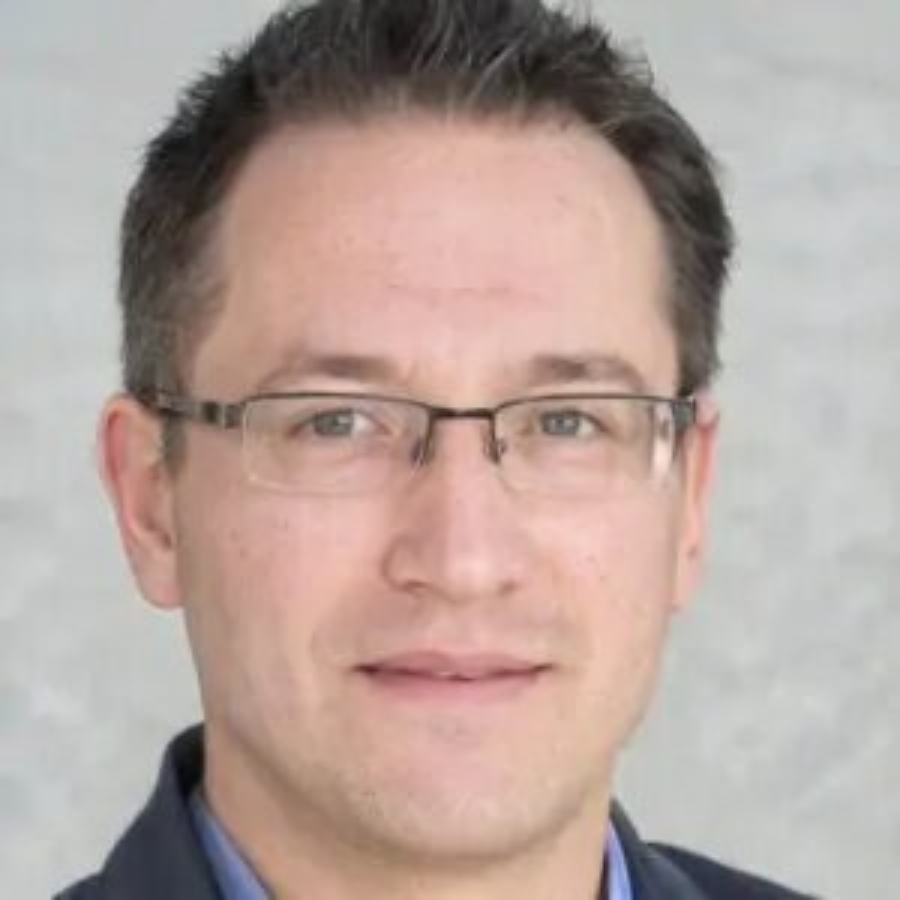 Robert Frank
Hi, I'm Robert Frank, a videographer fascinated by the fusion of technology and art. As a self-proclaimed 'Gimbal Maestro', I'm here to help you achieve smooth, professional-looking videos.