Get Silky Smooth Footage with the Best Gimbals for Nikon D850
For the longest time, video shooters have been relying on tripods and various other tools to stabilize the image and ensure that there is no shakiness. Sure, there have been several cameras with in-body stabilization but nothing beats the fluidity of having a stable moving platform.
This is where gimbals come in and change the game; they have become super common and for all the right reasons. If you are a videographer, having a gimbal is one thing that you cannot really live without. Does not matter which camera you are shooting with, a good gimbal makes all the difference. However, this post is all about the legendary Nikon D850; a fan favorite for the longest time.
Best Gimbals for Nikon D850
I have previously gone over the best lenses for the Nikon D850 and this time around, I want to shed light on the best gimbal for Nikon D850 because after all, for such a great camera, you need to have the best of both worlds so your experience is not messed up.
For those who are not as aware of the gimbal market, the one thing that you must understand is that most of the gimbals in the past used to be massive and honestly, not easy to carry due to the weight and uneven distribution of the said weight.
However, DJI Ronin-S is the one that changed things drastically. The company went back on the drawing board and reworked the legendary Ronin and made it smaller and lighter to a point that it is super easy to carry and that too, without any issues.
With that said, the Ronin-S is excellent for a number of reasons. For starters, it is packed with features that make it an absolute treat to use. Everything ranging from remote camera operations, follow focus, and more is included right here on this gimbal.
For anyone who is looking to create a stable and smooth video, the Ronin-S does the job with extreme precision and you end up with amazing looking videos, and that too, without any issues, to be honest.
I love the fact that the gimbal is one of the easiest when you are talking about setting it up. Normally, whenever I am using gimbals, the setting up process is difficult and takes time but not this time around. It is simple and ready in a few minutes.
I do love the Ronin-S a lot and I think if you are on a budget, this would make up for an excellent gimbal. However, there are a few downsides that I would mention here. For starters, the battery charging adapter that is included could be improved a bit. The camera and lens support is not as diverse, and there are no app-based instructions about axis interaction.
Overall, it is safe to say that the DJI Ronin-S is one of the best cameras that you can get and it is something that is not going to let you down. You get excellent performance and while the camera compatibility list is not as diverse, the overall functionality on this gimbal is amazing.
Check Latest Price for DJI Ronin-S
MOZA Air 2 – Best Entry Level Gimbal
The MOZA Air 2 is just one of those gimbals that arrived on the market cheaper than the competition and with almost the same feature-set as its competition. It is an excellent gimbal for both DSLR and mirrorless.
For the longest time, the gimbal market was dominated by a few brands that would price the gimbals the way they wanted, and well, no one would be able to compete or say a word. However, that is slowly changing to a point that we are getting some excellent gimbals that are aggressively priced and very competitive in terms of performance.
The MOZA Air 2 is just one of those gimbals that arrived on the market cheaper than the competition and with almost the same feature-set as its competition. This is when people started realizing that they do not necessarily have to spend money on other things when they can just afford good gimbals and be done with it, as well.
So, what is so special with the MOZA Air 2? Well, nothing out of the world, to be honest; it works like any other gimbal at this price would do but the excellent performance is great.
It is one of the most affordable gimbals in the market and offers some of the smoothest footage that you could ask for in every situation, making it a great gimbal overall for the price you are paying for it.
Another thing that I really admire about this gimbal is the fact that you are looking at one of the lightest gimbals in terms of weight, which makes it an absolute treat to use, and well, you would not have any issues with it, either.
What's more is that the MOZA Air 2 is able to stabilize most of the camera and lens combinations without tipping unevenly. However, for full compatibility list and understanding, I would suggest that you check the manual or head over to the website to find out more.
With that said, I do love the fact that this is one of the lighter gimbals I have used and while I cannot say the same about everyone else, it is light enough to be easily carried by one hand.
My only gripe here is that it does take some time to get used to it, especially if this is your first time with a gimbal. An experienced user would not really run into any issues but not so much a beginner.
Overall, the MOZA Air 2 honestly surprised me in more ways than I thought it would and delivered an exceptionally balanced performance for a great price, as well. Which makes this one of the best gimbals in the market by a margin.
Check Latest Price for MOZA Air 2
So far the gimbals that I have reviewed have mostly been handheld and for single-person use. Not saying that there is something wrong with that, I am just telling you that if you are a serious filmmaker or a professional who has a lot of work that needs to be stabilized the right way, then you are going to need something really good.
This is where the Zhiyun Crane 3S comes in place. I have to be honest, I have used some gimbals from the company before but I was never really sure if they can break into the higher end market with this proficiency but the company managed to do it and did it brilliantly to a point that you are not really going to have any issues with them.
The good news is that this gimbal is able to handle a payload as heavy as 6.5KG. So, all your mirrorless and DSLR cameras regardless of the lenses you are going to use will fit perfectly, and you will not have to stress about things not working the right way.
Another thing is that this is going to bring a dual carrying option, which just makes the overall usability a lot better and hassle-free, at the same time. Sure, this might not be enough for everyone but hey, you are looking at an excellent gimbal.
The thing that I love the most about the Zhiyun Crane 3S is the fact that it is powerful enough that it can easily handle some serious cinema gear, which is not a small thing, to be honest. If you want something reliable, this is what you should be going for.
As far as the downsides, honestly, there is not much to hate about this gimbal. Actually, you cannot really hate this gimbal, to be honest. Sure, it is a bit heavy for handheld use, and some controls are awkwardly placed but aside from that, there is no such thing that will come in the way of your overall usage.
Overall, I would say that if you want an excellent and serious gimbal for filmmaking or other serious tasks then getting the Zhiyun Crane 3S is the best decision you can make as it will not let you down in any case.
Check Latest Price for Zhiyun Crane 3S
It is safe to say that not everyone is roaming around with massive cameras in hands and normally that is how it works, to be honest. However, what we must all understand is that you will have to be fully aware that if you are in the market for a gimbal that is good for a smaller camera, then there are enough options.
Just take a look at the DJI Ronin SC, this is not only one of the most affordable gimbals in the market from DJI, but also one of the best when it comes to handling smaller cameras. Now you do not have to go ahead and invest your money in a massive gimbal only to worry about carrying it around.
Despite being a very small and lightweight gimbal, it still is one of the best in terms of durability and overall build quality. If you are worried that this might not work the way you want it to work, then that is not going to be an issue for anyone, to be honest.
Not just that, the best part here is that if you are in search of smooth results, then this gimbal is definitely the one that you should be investing in because, in all my time of using this gimbal, I have not been let down at all.
The DJI Ronin SC is definitely something that is going to be a fan favorite for vloggers. However, there are a few downsides to know about. For starters, the supported camera size is limited here. It also takes time to set up, which is another thing, and the built-in battery is not user-replaceable.
Overall, I wholeheartedly recommend the DJI Ronin SC. For the simplest reason that not everyone is in possession of a full-sized camera, and having something small is going to make it easier to carry everything.
Check Latest Price for DJI Ronin SC
I think I already established that not all gimbals have to be massive. As a matter of fact, some gimbals are available for lighter weight cameras, and funnily enough, you can even buy gimbals for action cameras. With the FeiyuTech G6 being one of the said gimbals.
I will be honest, when I first saw this gimbal, I was a bit skeptical in terms of the performance, and while I would not suggest spending money on it right away. It does pose as an interesting product especially if you have lighter cameras like the Sony A6XXX series or the Sony A7C, for that matter. This would also work brilliantly for action cameras. So, that is another benefit that you have.
With that said, the FeiyuTech G6 is excellent for smaller cameras, and that is perhaps the biggest selling point. Many of the users have complained about how they have to settle with heavier gimbals despite the cameras being small. Not just that, you can even put your GoPro on it and get started.
Moving further, I did have doubts about the overall size and accessibility of this gimbal but it is small and well, easy to use to a point that you will not have any issues when using it, to be honest. You can actually just move between different angles with ease.
Durability is another good thing that brings peace of mind, which is not something that is seen very often.
Honestly, I do not really have any issues with this gimbal but considering how GoPro is already stabilized enough, the purpose of this gimbal is not always there for many people.
Overall, the FeiyuTech G6 does do what it is supposed to and delivers the performance that you could expect from an affordable gimbal. Sure, it is made for a very specific set of cameras but that is not a bad thing by any means.
Check Latest Price for FeiyuTech G6
Mirrorless cameras deserve some love, too. Sure, there are several gimbals available in the market but if you are looking at something that is made specifically for the smaller, more compact mirrorless cameras, then getting the DJI RSC 2 looks like the right thing to do thanks to how they perform overall.
Sure, it is not the most feature-packed gimbals in the market but the performance that you are getting out of it is good enough to a point that you are not going to run into any issues that might come your way. Again, this gimbal is not going to let you down at all and well, it is easy to use.
For starters, you are getting one of the smartest designs that can fold so you can easily carry it. You can also go ahead and get one of the best stabilization that you can want in your footage. Not to forget, the gimbal does support full-frame payloads with ease.
The battery timing is excellent as you are getting 14-hour battery with USB charging, allowing you to easily have the experience you want.
The gimbal is also able to perform the full 360-degree roll and not just that, you are also getting features such as follow focus and a heap of accessories that will make your life a lot simpler.
While I did not run into any issues while using this gimbal, the same cannot be said for everyone else. Beginners might have some difficulties with finding the perfect balance, and the battery on the gimbal cannot be replaced by the user.
Honestly, the DJI RSC 2 does manage to tick almost all the boxes that a good gimbal should. Wherein, it does deliver one of the best performances that you can ask from a gimbal, and that too, without any complications.
Check Latest Price for DJI RSC 2
Frequently Asked Questions
Conclusion
I am fully aware of the fact that choosing a gimbal can be a tricky process for several people but with this roundup, we have decided to help people find the right one. Sure, it might not be understood right away but the list is made to help everyone find the right gimbal with ease.
If you own a Nikon D850 or any other support gimbal, then the round-up is going to present you with some of the best gimbals that you can buy this very instance.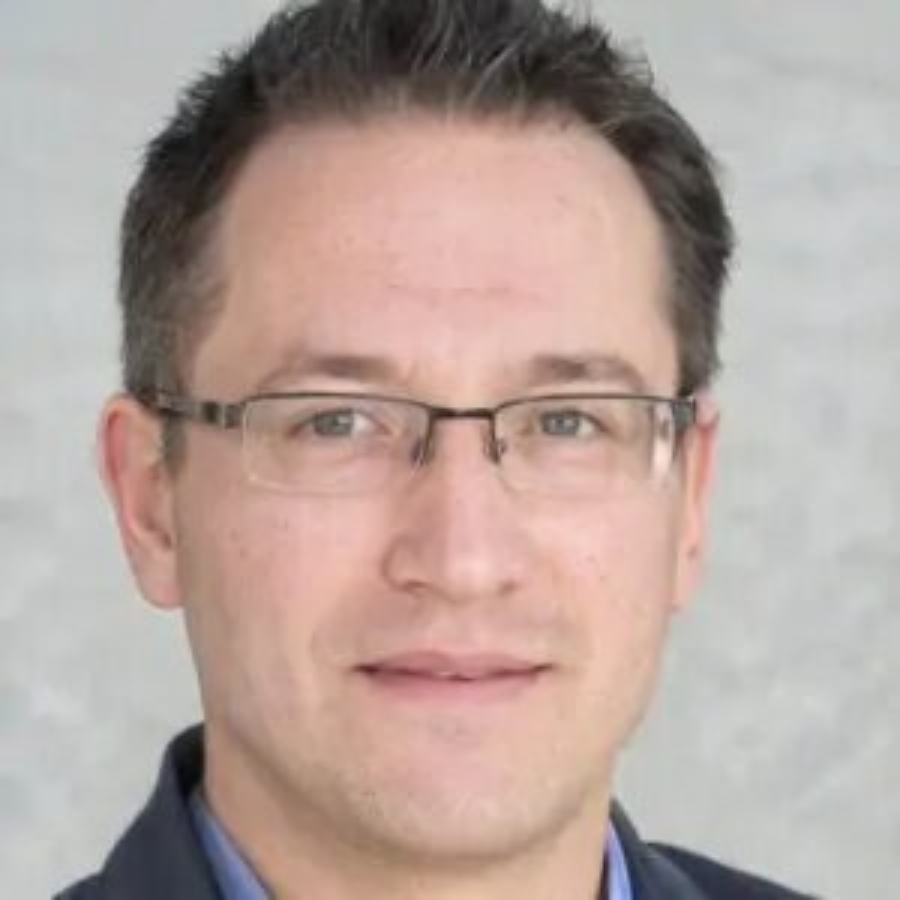 Robert Frank
Hi, I'm Robert Frank, a videographer fascinated by the fusion of technology and art. As a self-proclaimed 'Gimbal Maestro', I'm here to help you achieve smooth, professional-looking videos.