Should I Get a GoPro – Why This Action Camera is Your Best Friend
It should not really come as a surprise that over the past couple of years, GoPro has easily become one of the most popular cameras that have come out, and while it is not your traditional mirrorless or points and shoot camera but is used as an action camera are varied and spread out across various points in life, too.
With that said, buying a GoPro is something that requires a bit more questioning and rationalizing than some other cameras. Action cameras are used well… for scenarios that need to be recorded in the first person and you cannot just get something out of nowhere and start working with it.
Still, if you have been asking yourself "should I get a GoPro?" You are at the right place as we are about to break things down for you.
Why Should You Get a GoPro?
The first thing that we are going to do for you is breaking down all the reasons why you should invest in a GoPro. I know, it does sound crazy at first, but hear me out. Investing in a GoPro is the right thing for a number of reasons, especially if you are someone who is out and about most of the time and wants to be sure that they are documenting their experiences. Whether you are going for hiking, skateboarding, cycling, or just taking a long drive, a GoPro is something that can be used with ease and convenience.
I know, this might not be a reason enough for everyone to invest in a GoPro but if you genuinely are looking for a camera that is small and easy to fit everywhere, this is the way to go, because it will allow you to pack the camera with ease, and that too, without having to worry about the camera taking up a lot of space.
Not just that, most of the accessories and mounts that you can get for the camera are also small, so in case you are concerned, don't be. The camera will fit anywhere.
The underwater world is a thing of beauty, to be honest. I say this because I have experienced it a number of times and to relive those experiences, using a GoPro to record everything has always been a pleasant thing to do. Sure, you might be scared taking the camera into the water but the camera itself is waterproof, allowing you to easily take it for some underwater fun.
Since the GoPro Hero 5 came out, all the cameras the company has released are waterproof without having to need an extra case. However, if you want to add more protection, you can still use the case and it would provide a higher level of waterproofing.
Skating is a sport that is a lot of fun and at times, it can be extreme, too. This sport is not just fun to watch but even fun to take part in. However, have you ever wondered what the skater sees when they are skateboarding? Well, you can just strap on the camera on the head mount and get started.
GoPro is a fantastic camera for skaters or anyone who is into action sports, I have actually reviewed a GoPro before and called it one of the best cameras for filming skateboarding. So, if you do want something that is solid and just works, this is the one that you should be going for.
I do understand that this is one thing that most people are not aware of but if you are genuinely buying the GoPro so you can shoot the videos, you would be very happy to know that the sensor on the GoPro actually allows for some beautiful still photos, too. With the GoPro Hero 10 actually is able to shoot up to 23-megapixels which is more than enough.
Sure, these images are not going to be at the same level as a DSLR or a mirrorless camera owing to the smaller sensor size on GoPro but considering the picture quality and clarity you are getting, it definitely is worth it.
Pros and Cons of GoPro
Now that I have given you enough compelling reasons to go for a GoPro, the next step is to start looking at the pros and cons. This should not really come as a surprise as every other camera on the market has its set of pros and cons and the more you know, the better, of course. The point here is that one should always be aware of what they are buying.
For anyone who has been wondering about the pros and cons of GoPro, this is what we are looking at. Below, I have mentioned some of the pros that I believe are excellent reasons, too.
Pocketable: I know, I know. This is something that I mentioned as a reason before but hey, hear me out, you cannot really go ahead and say I have a very powerful camera in my pocket and then take out something other than the GoPro. This thing is tiny and it delivers on its promise of the amazing quality of video and stills, as well. You are very well aware of what GoPro is capable of doing and which each new iteration, the company is adding more and more enhancements to make your experience better.
Extremely Well Built and Rugged: Another pro that you can look at from the perspective of a GoPro user is that the cameras that the company is making are extremely rugged to a point that they offer solid protection against any ingress. I do understand that you might not want that because you are not into action or extreme sports but it is just a lot better to have something at hand that you know will not break.
Offers a Wider Angle: I love wide-angle shots, I have been primarily using the ultra-wide sensor on my phone for as long as I can remember, and even when you are talking about my camera gear, my favorite is a wide-angle lens or an ultra-wide lens. So, for those who want to capture sprawling vistas with great ease, the sensor on the GoPro is going to let you do that just fine.
As far as the cons, you can look at some of the most common ones below.
Battery Life is Average: Simply put, a camera this small is of course going to have a smaller battery and this is the same thing that plagues the otherwise amazing GoPro as the battery life is average.
Average Low Light Performance: Considering how you are looking at a rather smaller sensor, the low-light performance is average at best.
You can easily see that the pros easily outweigh the cons, this should be more than enough peace to anyone who's actually looking forward to buying a good action camera and enjoying it.
Is GoPro Worth Buying?
At this point, it really is safe to say that GoPro cameras have a ton of things going for them and that is a good thing. The action camera market was easily revolutionized by the arrival of GoPro and I admire how the company followed a simple "if it ain't broke, don't fix it" approach. This allowed them to follow a year-on-year release and introduce cameras that only improved in terms of the specs and the functionality that they provided.
Today, GoPro is definitely one of the biggest names in the action camera market, if not the biggest. If you are still wondering "is GoPro worth buying?" Then the shortest answer to your question is a resounding yes because simply put, the camera offers what other cameras fail to do so.
Frequently Asked Questions
Conclusion
If you are still asking yourself, should I get a GoPro? Then simply said, yes, it definitely is something that you should be going. Why? Well, if you are looking for an excellent action camera, getting the GoPro is the right thing to do.
Yes, there is a premium when you compare it with other action compares but the result you are going to get is excellent, to say the least.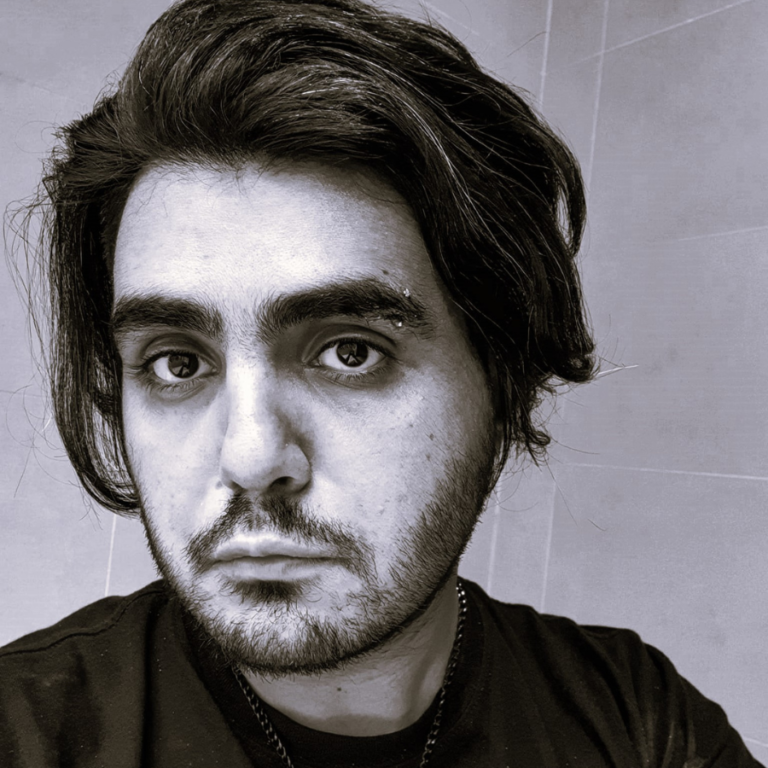 Furqan Shahid
Hi! I'm Furqan Shahid, founder of SnapDirector. With a decade of experience capturing countless moments, I'm here to guide you on your photography journey and save you from gear pitfalls!