Best Time of Year to Buy a Camera with the Best Deals
For those of us who are still in the process of getting the right camera, the process can be an arduous one. Especially if this is your first camera and you have already done a ton of research; in such cases, you can always be in a rut as to what camera you should be picking up, and well, we do not want to make that mistake at all.
Thankfully, there are a lot of helpful ways through which you can get your hands on something that is good and viable, too. If you are wondering about the best time of year to buy a camera, then that is something different based on where you are from since not everyone is going to follow the same routine.
With that said, this article is going to help you when is the best time to buy a camera and find the best camera deals.
Finding the Best Camera Deals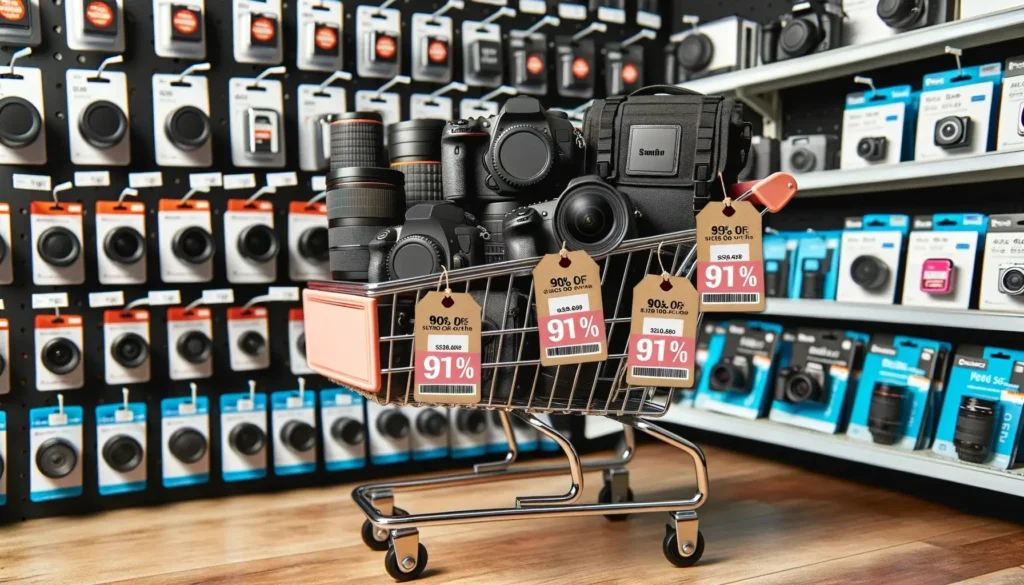 We are also exploring some of the timelines that are excellent for newcomers to buy the camera. Since most of us are going to be influenced by the prices before we are able to make our decision. You have to understand that camera prices can vary a lot, and you should also know that camera deals often do not get the same spotlight as laptops or cutting-edge televisions.
The game here is to play your cards right so you can end up getting your hands on a great camera deal that is often below the retail price and often comes with some extra goodies like a memory card or a digital camera bag or both.
When Can I Expect the Camera Prices to Be at Their Lowest?
When you are looking at the digital camera release cycle, it is a bit different than some of the other consumer electronics shows that you get to buy. For starters, different manufacturers have seasonal or quarterly product reveals. Camera manufacturers, however, generally end up releasing new digital cameras only twice a year and even that does not happen every year.
Ideal Time for Camera Deals
Many of the digital cameras are normally announced during CES which takes place every January. These cameras then make it to retail shelves sometime in spring. This means that if you are looking to get a good deal, spring is a great time to find good deals but this only applies to previous-generation cameras as they do see a price drop and sometimes it is significant.
Black Friday Season: Camera Deals
Aside from that, another great time of the year to get your hands on a camera is during the Black Friday season. For this, the frame you are looking at is from November to December. However, it is worth noting that unlike some of the other consumer electronics, camera deals do not really dominate the holiday season but that does not mean that there are no deals available.
Bundles & Discounts
You will also be able to find some of the most diverse deals around this time such as excellent discounts on just the cameras, multi-lens body bundles, gift card bundles, package deals such as camera models with a popular lens, memory card, cleaning kit, and more.
However, the one thing that I am always going to suggest is that if you are looking out for deals, there are cases in which you might have to scour the internet to find the perfect deal as well, and there are cases in which you might have to scour the internet to find the perfect deal as well.
Can I Find the Best Camera Deals for the Entire Year?
Now that we are done talking about when to find the best deals during specific times, there is another question that most people are going to come up with. "Can I get good camera deals some other time of the year?" Well, technically yes.
Over the past couple of years, we have started noticing that companies are not releasing digital cameras all that frequently. For example, Sony took 3 years to release the A7IV, and the same with other companies like Canon and Nikon.
Year-Round Camera Deals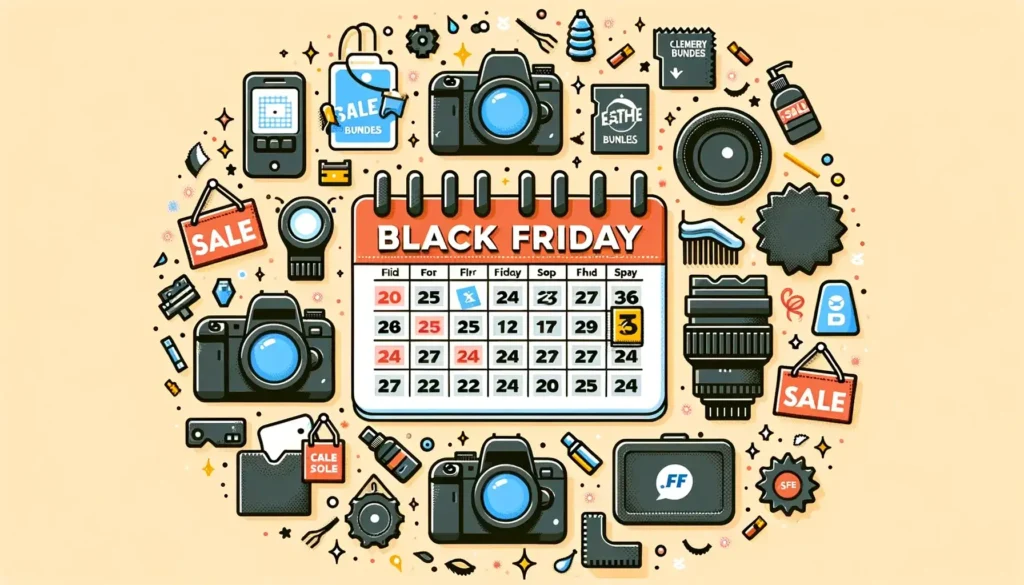 So, what can one do in such situations? Honestly, there is no rocket science here. With some patience and internet smarts, you can actually find some stunning camera model deals all around the year. Yes, this is even when you are shopping outside the season. So what's the catch? Nothing really.
You will just need to look at stores that specialize in selling cameras and that should give you some perspective. For the simplest reason these stores excel in selling cameras, and they do run some really good promotions and sales across the year.
Amazon and Best Buy Deals
For starters, you could check B&H Photo Video as well as Adorama; these are two of the stores that I recommend to everyone. The simplest reason is that they are experts in reliable cameras, and additionally, they are also leading stores when you are talking about camera discounts and promotional runs. Needless to say, finding a good retail and online shop is always important for good photography equipment or a brand new digital camera, or a camera lens, for that matter.
However, I do understand that if you have not experienced buying something from these stores and you want something alternative, and if that is the case, then you are good to go, as well. For starters, you can always hit up Amazon and Best Buy because they have reliable and solid camera deals throughout the year.
However, Amazon does not always deliver when you are talking about camera deals, which means that as someone interested in getting a camera, you might have a bit of a difficult time finding the right deal that caters to your requirements.
Price Cuts on Previous Models
One more thing to know is that if you do end up getting a new camera announcement, there is a high chance that you might end up getting a good price cut on one of the previous models in the coming days. Just take a look at the Sony A7III, a stunning camera that got a decent discount after Sony announced its successor, the Sony A7IV. The same rule applies to other camera manufacturers, as well. So, you really do not have to worry.
Honestly, it does not matter if you are in the market for a slim or compact camera that can go wherever you go or if you are looking for a full-fledged mirrorless camera or a DSLR camera. The point here is that when you are talking about amazing deals, you can find the cameras almost throughout the entire year.
What About the Latest Cameras?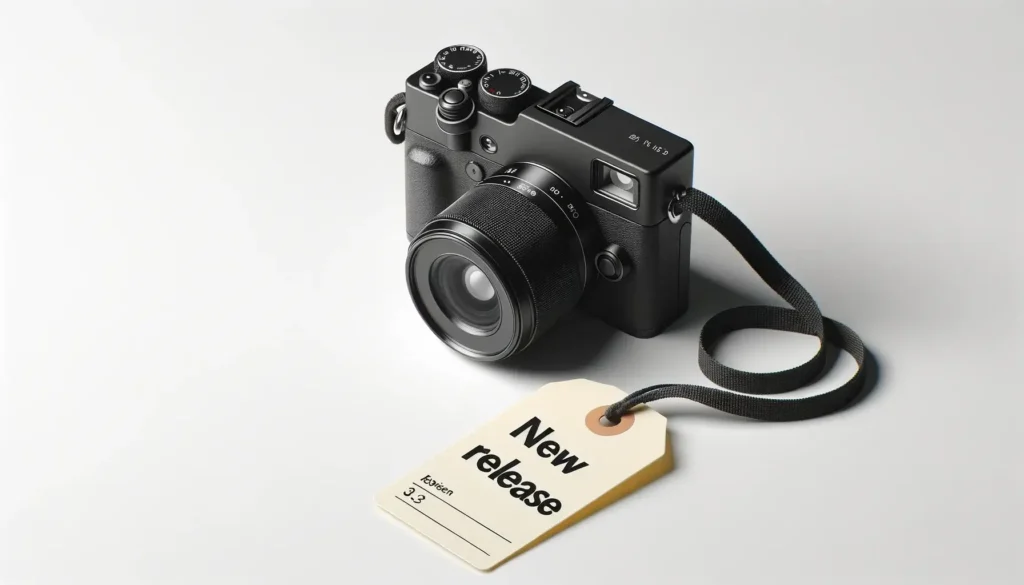 A lot of times, you simply do not want to spend money on an older camera, and honestly, that is fine too. People have preferences and there is nothing wrong with something different, to be honest. But this does not mean that you can just go ahead and get whatever you feel like.
If you are looking for a new camera, then finding deals on those new cameras is not going to be as easy as you might think. Why? Well, there are a number of reasons behind that. For starters, the latest cameras are going to be available at their retail, so you cannot really do much about that.
Aside from that, due to the global chip shortage, the cameras have been affected, as well. This has reduced the supply to a point where the demand is significantly high, and you cannot find enough room where you can have a good deal on newer cameras.
Sure, they will be discounted at some point but right after the release, it might not happen and these new releases often do not see "early bird" discounts, either. So, that is another thing to know.
Conclusion
Being a shutterbug, I can already tell you the frustration that comes while searching for a good camera because oftentimes, you are not even sure if you are going to find the camera you want. However, if you want to know the best time of the year that help you find the right camera, then January, April, November, and December are usually the best times to get your hands on a good camera.
However, if you are in search of a camera outside the season, you can still find some great deals on older cameras from Nikon, Sony, and Canon. This might seem odd but considering how it takes a couple of years for these companies to announce successors, you would be more than okay with an older camera, as well. So, there is not much to stress about. Just take a look at the Canon EOS 80D, a fairly old camera that is still considered one of the most legendary cameras and is always in high demand.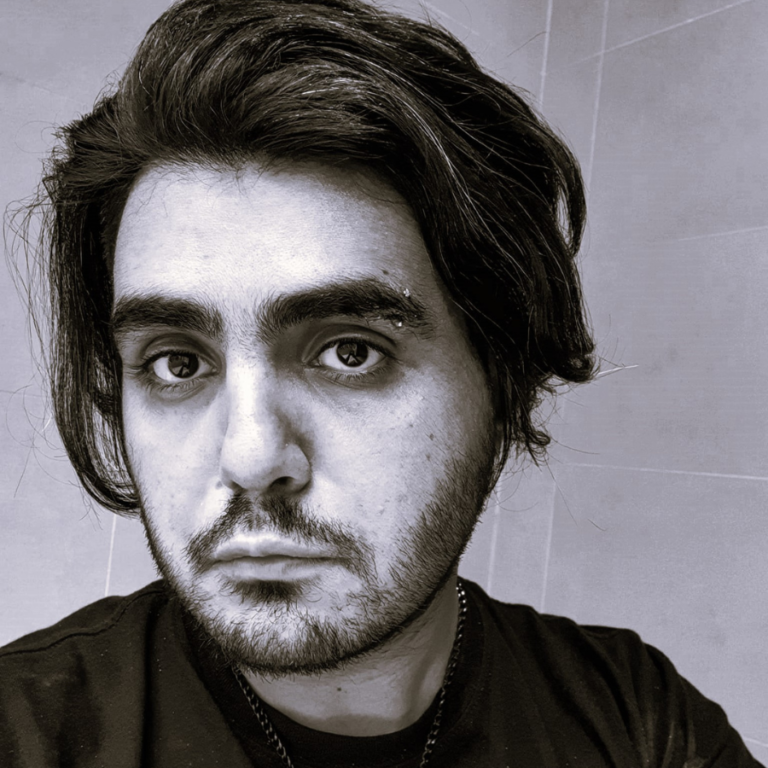 Furqan Shahid
Hi! I'm Furqan Shahid, founder of SnapDirector. With a decade of experience capturing countless moments, I'm here to guide you on your photography journey and save you from gear pitfalls!