Shoot Interviews with Ease with the Best Cameras for Interviews
Buying a camera specifically for taking an interview can be a confusing part. Are you looking for something that you exclusively want to use in interviews or you are planning on taking pictures with it, as well? The buying process can be confusing when we are breaking something down to this degree, and honestly, it is not difficult.
Buying the best camera for interviews is made easy thanks to the roundup I am going to get through with. Being a photographer, I figured that you might want to use your camera for more than just interviews, therefore, the cameras selected will serve all your needs.
Best Cameras for Interviews
If you want me to suggest the one camera that will get everything done, the Sony A7III is the choice I would make as it is one of the best cameras in the world and will produce amazing results every single time.
If you want something that will be available in varying price ranges, you are at the right place, as this post takes care of most of the offerings for you and that too, without any complications.
There is a reason why I believe that the Sony A7III is the best overall camera for almost all styles of photography and videography. Ever since its release, the camera has dominated the internet and photographers have been taking this on their expeditions as well. I have also featured this camera numerous times in my round-ups, and honestly, it never fails to surprise me.
When Sony released the A7III, the purpose was to target the entry-level full-frame market but soon after its release, the camera was in the hands of everyone who was trying to get the best experience, and honestly, this is not going to disappoint anyone, to be honest.
Even in 2023, the 24-megapixel BSI sensor holds up just fine, and you are getting some excellent video-oriented features such as 10 fps shots with tracking, silent shooting, tilting touch LCD, dual SD slots, a much better battery over the predecessors, and a focus joystick.
For the interviewers who want to get nerdy about some video features, you are getting 5-axis stabilization, 4K HDR video, and flat profiles for the best experience that you can get.
I do have some gripes here; for instance, Sony has not made the screen fully articulating, and you are only getting one card slot that is of a faster UHS-II standard. The menu system can also be confusing for those who have never used a Sony camera before.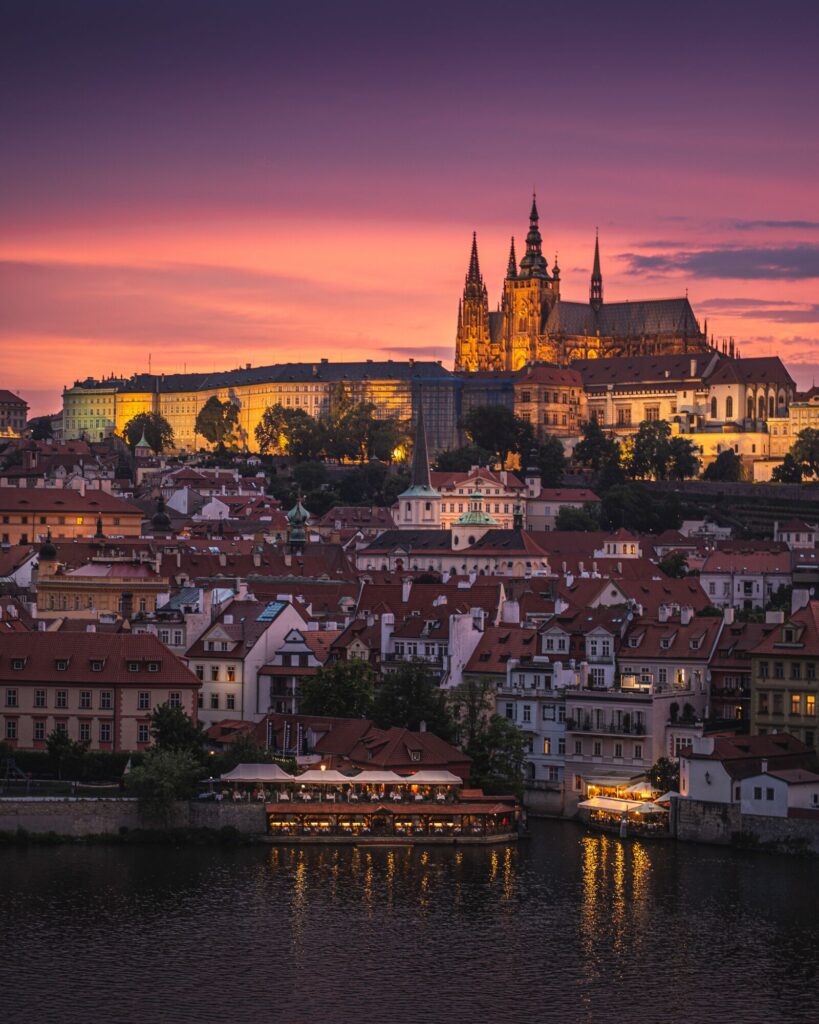 Honestly, after using this camera for some time, I realized that this could easily be the best camera for documentary interviews and this is definitely something that should be on the radar of anyone who wants a good camera.
Check Latest Price for Sony A7III
Although I do admit the fact that DSLR cameras are slowly becoming obsolete, however, that does not mean that the cameras that are available in the market for purchase are not good enough because a lot of the time, you can buy an excellent camera and that can do some wonders for you. However, picking the right one up can be a challenge for those who are new to the market.
Thankfully, the Canon EOS 5D Mark IV is perhaps one of the pinnacles of DSLRs. For those who do not know, YouTuber/filmmaker/photographer Peter McKinnon used this camera for the longest time and swears by its amazing performance.
You are getting a large 30-megapixel full frame sensor with one of the fastest autofocusing systems that you can find. You are also getting access to 7fps continuous shooting and unlimited shooting buffer for JPGs, so you are really getting a great camera.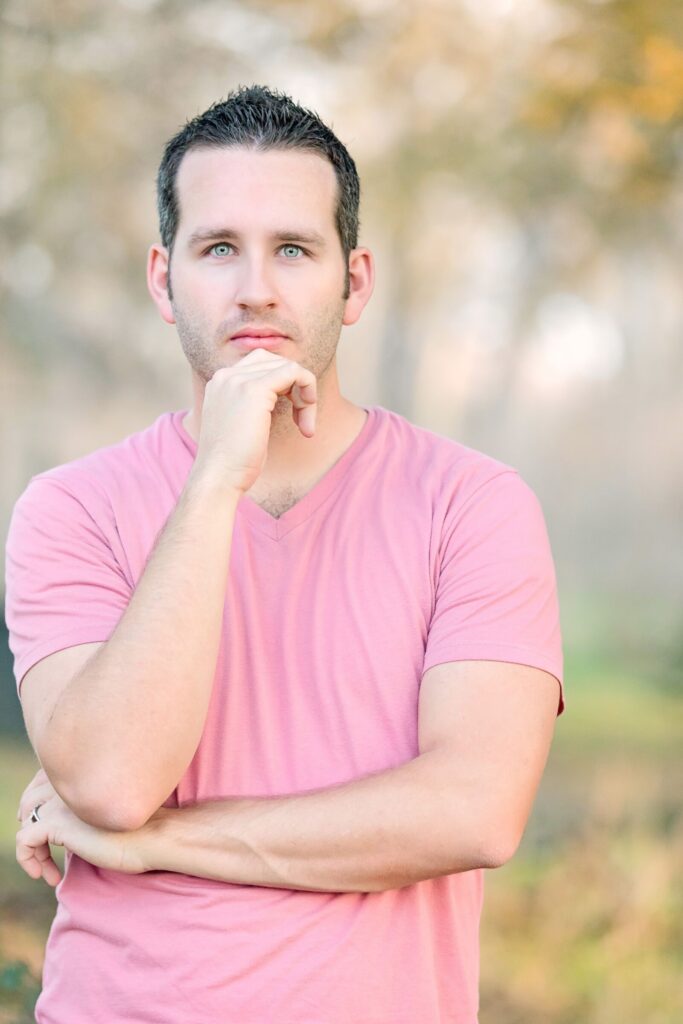 The overall build quality of this camera is amazing and it is not going to let you down in any case. The 3.2-inch touch screen is fully articulated and makes the experience all the better. You are looking at integrated GPS and Wi-Fi, so you definitely have something that is good. Canon has also provided us with CF and SD card slots, so there is another thing that you must keep in mind.
For interviewers, the Dual Pixel AF Live View focus system is amazing as it allows you to focus quickly and accurately, too. Allowing for a wonderful video shooting experience. Canon EOS 5D Mark IV is also the best DSLR for product photography.
While there is a lot about this camera that I love, there are a few issues that need to be highlighted. For starters, the 4K video is cropped, and the clean HDMI output is limited to 1080p. These are a few things that can come in the way of effective video shooting but nothing other than that.
For a similar camera, I have reviewed some of the best lenses for Canon 5D Mark IV. Do check them out first if you're going after this lens.
Check Latest Price for Canon EOS 5D Mark IV
For the longest time, Blackmagic cameras have been really good, but when the company released the Pocket Cinema Camera, that is when things started becoming serious. The first iteration of the camera offered a 4K recording. However, the company upped that and introduced an upgrade that came with a 6K sensor, and well, that is what we are looking at today.
With the Blackmagic Pocket Cinema Camera, you are getting access to a sensor that can capture videos at 6K, and well, that is an impressive feat, to say the least. Not just that, the camera is able to produce high-quality RAW footage that can go as high as 50 frames per second.
You are also getting 60 frames per second at 4K, which is one thing that most people will be looking for in a good camera, and having access to this is good, especially when you are in the process of recording some nice videos.
The AC power option and the top and bottom tripod threads will only make the experience much better in terms of overall usage.
While the camera itself is good, there are a few things that I am not okay with. For starters, the rear display is average at best, and you are getting an SLR mount which might limit your options. Sadly, this is not a fill frame sensor, either and the autofocus support is basic at best.
Overall, if you are in the market for something that strictly shoots video, then the Blackmarket Pocket Cinema Camera might get the job done but do not expect miracles as this camera is not going to deliver on all the fronts there are.
Check Latest Price for Blackmagic Pocket Cinema Camera
There is no shortage of some excellent budget cameras in the market, and that certainly is an excellent thing, to say the least. If you are looking for something good and something that genuinely works for you, the Canon EOS Rebel T6 is going to be a great offering.
Honestly, when Canon announced this camera, it was supposed to be for people who are looking to upgrade from a basic smartphone shooting experience but this quickly went on to become one of the most popular cameras amidst the beginners for its performance.
The biggest selling point of this camera is the fact that this was your entry into the Canon lens system; you can literally put any Canon lens on this camera based on your requirements. Considering how it is an affordable offering for those who are getting into photography, you are getting access to an on-screen shooting guide.
The RAW capture support only makes it easier for people to take photos and have them the way they want to enjoy it, and it works really well.
The rear LCD is sharp and crisp, and you are also getting access to in-camera Wi-Fi, which is always nice for transferring photos, and you cannot really go wrong with this.
There are a few quirks that I would mention here, for starters, the image sensor is on the older side, and you cannot really autofocus while recording the video.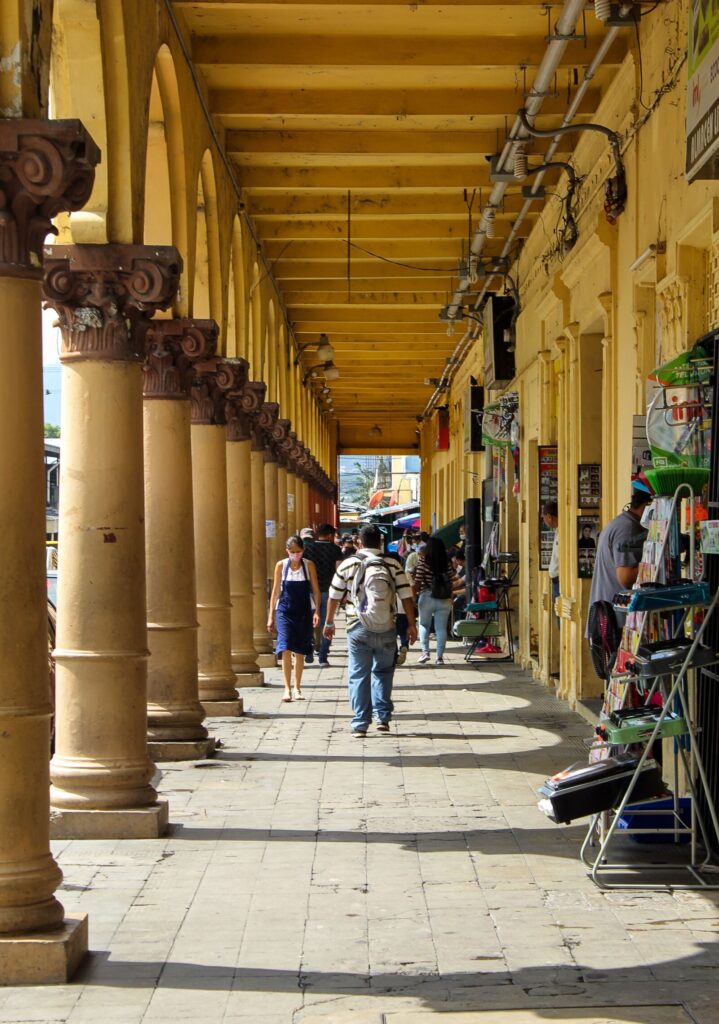 Overall, for anyone who is searching for a really affordable camera for interviews, this is a great offering. You will have to use a good lens and once that is sorted, you are good to go.
Check Latest Price for Canon EOS Rebel T6
I still remember the first time I got the chance to look at a Camcorder and even though I was pretty young back then, for me, that was a revolution that I could not get over and honestly, after spending some time with it, I have finally figured out that camcorders are actually great.
If you are looking for something that genuinely is good, the Canon XC15 makes a strong case for being a really good camcorder that you can use for interviews and since performance is what you are looking to get your hands on, this is what we would suggest that you are looking at as well.
With that out of the way, there are a lot of things about this camcorder that makes a good experience; having a touch panel on it is one of the best traits as you can easily just navigate to your heart's content. Not just that, Canon's superior video quality is one thing that I cannot just get over because it does deliver excellent performance across the board.
You are also getting one of the best handlings that I have experienced on any camcorder as you are not really going to run into any issues with the camera and everything is going to be perfect, to be honest.
As far as the downsides are concerned, I did not really run into any issues with this camera, to be honest. However, the focus is on the slower side and not that stable. But if you are okay with that, you are looking at an excellent overall camcorder that will work really well for interviews.
Overall, I would easily recommend the Canon XC15. Granted, it is just bidding for recording videos but for a lot of people, that is more than enough and you cannot really go wrong here. So, if you do want something that is good and effective, going for this is a great start.
Check Latest Price for Canon XC15
We all are aware of the fact that Sony has come a long, long way as far as the cameras are concerned, and even their humble beginnings are not bad at all. When Sony introduced the A6000 series, the A6600 was the flagship of the series, and despite still being a crop sensor camera, you are getting excellent performance and a lot of good additions.
For starters, Sony's legendary real-time tracking focus system is an amazing feature to have and you cannot really go wrong with that. You are also getting a big battery, as well as an improved handgrip that will make the overall usage of this camera a lot easier and simpler.
The integrated EVF is always great, and the fact that you are getting both dust and splash protection camera is always one of my favorite things, to be honest. For those who want to get the best video quality, you are also getting access to 4K video recording.
To top it all off, Sony has added a fully stabilized image sensor, which makes the whole process of shooting videos a lot better.
However, there are a few downsides that I would address before we are done. For starters, the single, slower UHS-I card slot is something that you will have to keep in mind. You also need to know that there is no focus joystick or a front dial that will allow for easier access, and the A6600 also does not come with an on-camera flash.
To be honest, after spending a good amount of time with the Sony A6600, I have come to understand that you are looking at a really good camera for not just interviews. Even if you are a professional or a hobbyist photographer, you are still looking at an excellent offering that will give you some amazing results and you cannot really overlook that.
Check Latest Price for Sony Alpha A6600
Olympus cameras are excellent and we are all aware of that, their cameras have been in the market for as long as one can remember and they have given us some excellent cameras, to say the least, and the OM-D E-M1 is no different as it poses as the best micro four-thirds camera that is available. Sure, this sensor might not for everyone but if you are used to shooting at this form factor, you are getting a great experience.
The camera brings one of the best image and video quality even when you are using the camera at a higher ISO setting. Not just that, the dust and splash-proof design is excellent. Olympus has made sure that the overall build quality on this camera is great, and the camera is an absolute treat to handle.
The OM-D E-M1 also brings one of the best EVF in the market and having built-in wireless connectivity is excellent. This brings me to autofocusing as it is one of the best in the business, and 10.5FPS burst shooting is something that you will fall in love with.
The tilting screen is sharp and gets bright enough for ease of access, and I can assure you that you are not going to run into any issues, either.
The best bet here is that despite being an MFT camera, this does come with full in-camera image stabilization and you are not going to hate that at all as the results are impressive, to say the least.
With so much to love about this camera, there are a few things that you are not going to like. For starters, there is no built-in flash and there is no support for 60 fps video either.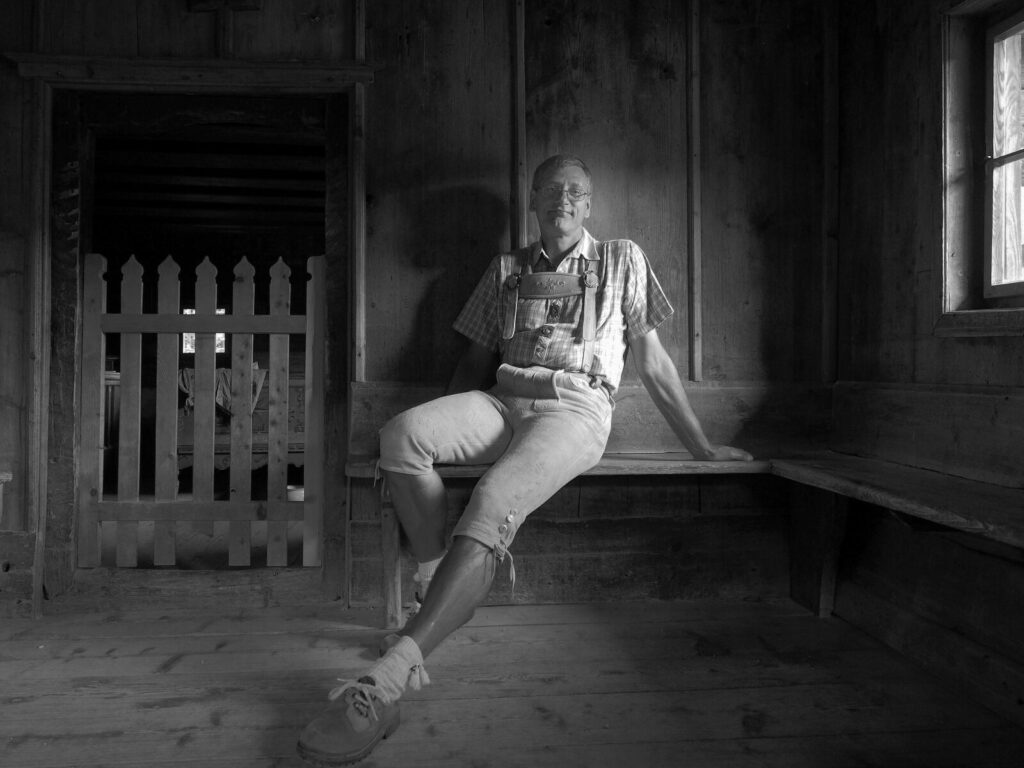 Overall, I would say that the Olympus is an excellent camera for anyone who is in the market looking for something that is good and something that delivers excellent performance. You are not going to be disappointed, this is what I can tell you.
Check Latest Price for OLYMPUS OM-D E-M1
The last camera that I am reviewing is from Sony as well and this time around I am looking at something different for all the right reasons, to be honest. Point and shoot cameras are normally not seen as cameras that are good for interviews or anything else, for that matter but Sony has ensured that you are looking at something that is different and special, to say the least.
The Sony RX100 VII is definitely the one camera that stands out a lot and well, it does for all the right reasons. If you are in need of a camera that does defy expectations and delivers a stellar performance, this is the camera that you should be picking up because the performance here is excellent and exceptional, to say the least.
With that out of the way, you are getting a camera that has a sharp 8x zoom lens, which is always fun to use. The electronic viewfinder is also there should you want to use it. Although you do not get to see this on point and shoot cameras, but having this feature is always welcomed.
Not to forget, there is a 1-inch sensor, too. Which will only make your experience better in terms of performance. You are also getting access to features such as eye detection for people as well for pets, and not to forget, the tilting touch screen is always a fun feature to use and you are not going to be let down with this feature at all.
For interviews and other video projects, you are also getting access to a 4K video with an external microphone port, so you are good to go and will not have any issues.
Honestly, after using the camera for some time, I figured out that there are no real downsides to this camera in terms of performance. The fact that you cannot start the video while there are images being written on the card is a bummer, and the limited touch functionality might not be for everyone.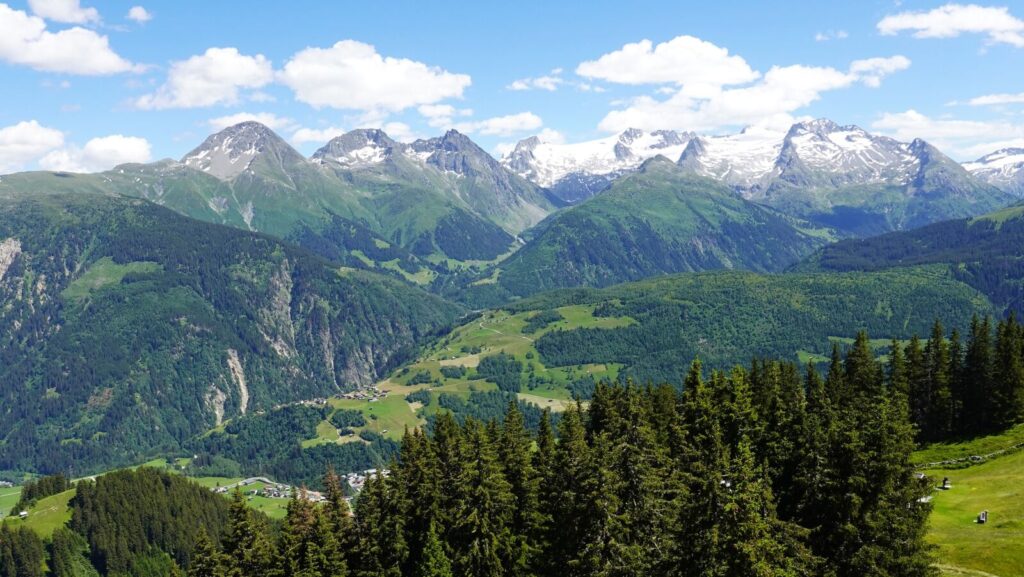 Overall, the Sony RX100 VII definitely serves as the finest camera that you can buy, especially if you are in search of a good point and shoot camera because then this camera is nearly unbeatable and that is what I love about this camera so much.
Check Latest Price for Sony RX100 VII
Frequently Asked Questions
Conclusion
Searching for a camera that is specifically going to be used for interviews might not be the easiest thing, to be honest.
However, the good news is that we have spent enough time doing the research just so we can find the right camera for you in terms of interviews.
Just be sure that you are getting a good camera that caters to all your requirements and you are all sorted.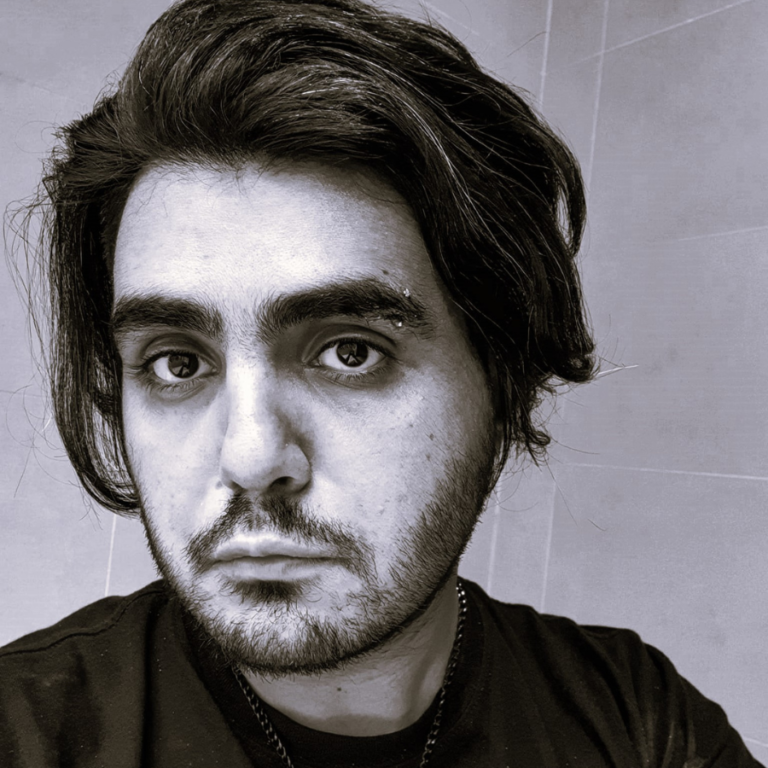 Furqan Shahid
Hi! I'm Furqan Shahid, founder of SnapDirector. With a decade of experience capturing countless moments, I'm here to guide you on your photography journey and save you from gear pitfalls!