How to Carry a Camera without a Bag – Everything You Should Know
Being a photographer, the one thing that all of us can relate to is that we will have to carry our cameras to a number of places; some of them we are okay with, while others, we are not okay with. There is nothing wrong with being afraid, either. After all, cameras are expensive and you do not want to go ahead and break something. However, there are times when you have to carry a camera without a bag, but how do you even do that?
In this post, we are going to address all the concerns that one might have. Whether you are worried about the safety of your camera, or basically carrying your camera everywhere with you. I remember doing that as well, and there is nothing wrong with that.
What Can I Use as a Camera Bag?
Before you go ahead and put all your money in a camera bag, I would suggest that you start looking at just how and what can be used as a camera bag, in the first place. For the longest time, I used to carry my camera in a backpack that would also house my laptop and other things. Why? Well, I did not have enough money to invest in a dedicated camera bag, and at that time, I did not travel a lot with my camera.
When I finally gathered some money and a new lens, I bought a small camera bag that had two lens compartments and a place for the camera; of course, everything was nicely padded and the bag also came with a protective cover against water. The biggest issue with that bag, however, was that it was not built for larger lenses.
Perks of a Dedicated Camera Bag
The last bag that I used was a dedicated camera bag, and I believe that was the best purchase I had made; it not only was waterproof, but it also had compartments for everything that I wanted to carry, including my camera, lenses, laptop, microphone, and a few books if I wanted to. Sure, you are looking at spending more but at least you are getting the experience, too.
The crux here is that you can use a number of things as a camera bag but that all changes based on what you want to carry; for a full camera setup, I would advise a dedicated backpack that should be waterproof.
How Do You Safely Carry a Camera?
Another question that a lot of my friends have asked me over the past couple of years is just how can they safely carry their cameras. I suppose this is something that most people are unfamiliar with or new to because the idea of safely carrying a camera can be strange and scary to a lot of people.
If you are still wondering how to safely carry a camera, take a look at some pointers below, as it should give you a proper understanding.
Attach a Strap: I do understand that many people, including myself, are not a fan of straps on their cameras. Simply put, they get in the way of taking pictures but if you want to carry your camera safely, attach a strap. Almost all the cameras you buy in the market actually ship with a strap in the box, so you do not have to go out of your way to buy a spare one.
Protective Cover: Considering how you are using a relatively-modern camera, you will be able to find protective covers made out of silicone. Using that on your camera can actually help you protect it against any accidental bumps or scratches. If you want something lighter in weight, you can buy something along the lines of a protective film, which acts as the skin on your camera.
A Good Camera Bag: I know, I know. This has been said countless times before but a good camera bag is sometimes the thing between your camera and the thing that is going to destroy your camera. If you are a frequent traveler who likes to travel around with a camera, a good camera bag is undoubtedly one of the most important things that you simply cannot overlook.
The tips above are some that I live by; as someone who dearly loves their camera, I can understand the pain that can come from a shattered lens or a damaged body. Following what I have suggested above should help you fix the issue.
How Do You Carry a Camera All the Time?
There have been so many instances when people have asked me "How do you carry a camera all the time?" and that too, without using a camera bag, in the first place. Honestly, it is not something that scares me. I have been taking pictures for a long time. Honestly, I would suggest that you get your hands on a solid camera strap, and then you will forget about it.
However, a lot of people hate having a camera around their neck. To tackle that, I would highly suggest that you are investing your money in a camera sling-strap. These straps allow you to carry the camera with a sling, around your waste. If you are worried about dropping, then do not worry as the sling attaches to the camera using strong contact points and sometimes, they are installed using the tripod screw under the camera.
The point is that if you are looking for a good way to carry the camera all the time and do it safely, a sling-like camera strap is an excellent way to go forward.
How a Camera Strap Helps and Harm the Camera
Now, for the most part, the good thing about the camera strap is that you can protect the camera with ease. However, at the same time, you will realize that there have been instances where the camera straps can harm the camera, too.
I do understand that this might be confusing for a lot of people but we are still going to take a look at both factors. This will allow you to have a better idea.
A good camera strap makes it extremely easy for you to carry the camera with you all the time without really running into any issues.
Camera straps allow you to use your camera without any issues; if you are searching for something that allows you easy access to your camera, this is the way to go.
Another thing that I love about camera straps is that they keep your cameras safe, and while I do understand that you might not be a fan, it ultimately helps you keep the camera hanging to the strap.
As far as the things that you should keep in mind about the camera straps being harmful to the camera, let's go ahead and shed some light on that, as well.
Photographers often do not like the feeling of a camera hanging around their neck.
Camera straps make the cameras dangle freely, which could result in the camera hitting something and damaging itself.
Cheap camera straps can end up breaking and your camera can end up dropping, in the first place.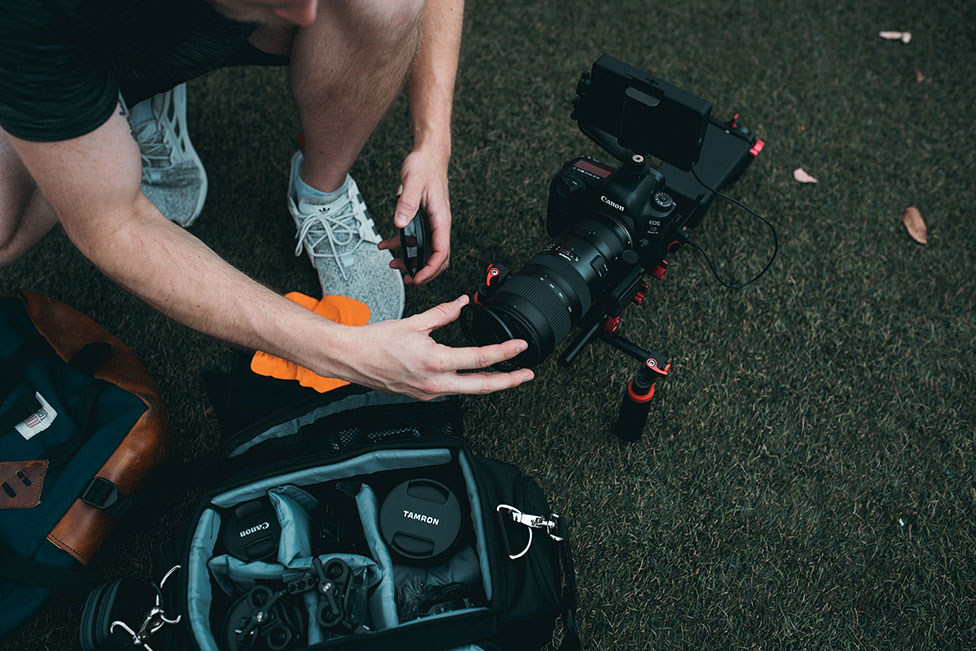 So How Do I Carry My Camera Safely?
Now that we are done talking about everything essential, the final step here is going to be us talking about a few ways that you can carry your camera safely. I assure you, this is not something that will complicate things for you. Let's have a look.
Camera Strap Around the Neck: If you are not someone who feels awkward with having a camera around their neck, a camera strap is more than enough to get the job done.
Camera Strap Around the Shoulder: Another way is wearing the camera strap on your shoulder and making it a sling, so the camera could go on the opposite side. You will need a longer strap to pull this off but it is very effective.
Camera Strap on the Same Shoulder: If you do not want to sling your camera on the other side, you can go for the camera strap on the same shoulder, however, unless you have broad shoulders, I would not suggest that as the strap can simply slip and make your camera fall.
Using a Wrist Strap: If you are someone who is out and about taking pictures, and you want to be sure that you have the quickest access to your camera, investing some money in a wrist strap is an excellent thing to do. These straps are accessible, affordable, and work really well.
Camera Holsters: Camera holsters have become a lot more common than they used to be; these holsters allow you to leave the camera hanging and considering how they are attached with strong contact points, you do not have to worry about any issues. The best thing is that you can just put the camera in the bag along with the holster once you are done.
Frequently Asked Questions
Conclusion
I am fully aware of all the issues that can come with carrying a camera. To be honest, when I first started photography, I was scared of even taking my camera out of the bag or my room, for that matter. However, after taking photos and realizing that there is nothing that can go wrong if I am being careful, I got comfortable with the idea of carrying my camera everywhere.
Simply put, in this entire post, we have discussed all the ways possible how you can keep your camera safe with the strap, without a strap, or with a camera bag. I would always suggest that you are investing in good equipment to keep things safe if you are serious about what you own, or things can easily go wrong by just being careless and no one wants that, in the first place.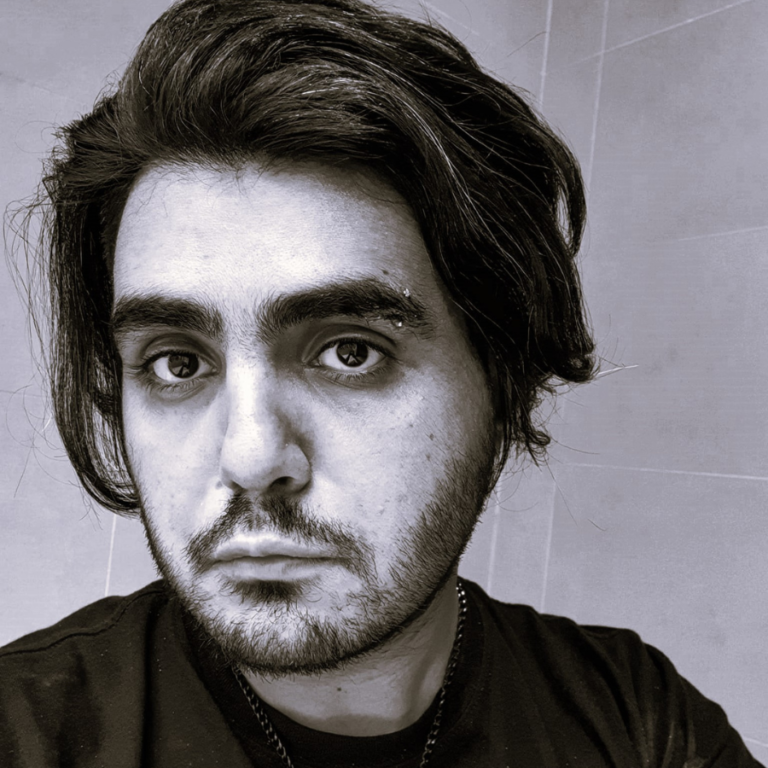 Furqan Shahid
Hi! I'm Furqan Shahid, founder of SnapDirector. With a decade of experience capturing countless moments, I'm here to guide you on your photography journey and save you from gear pitfalls!