Does Sony A7III Have Image Stabilization – Answering Your Questions
There is no denying that the Sony A7III, despite being old, is still one of the best cameras in the market and has been delivering some of the best performance that one can hope from a good camera. The point here is that if you are looking for a solid camera across the board, then investing in a Sony is not a bad idea at all because you are going to get a great performance overall and that too, without any issues.
Now, a lot of people often come to us wondering if the Sony A7III has image stabilization or not. This is something that has been a common question across the board and we are going to help you figure this out in this post and make things clear for you.
Is Sony A7 III Worth for Photography?
The first thing that you need to understand is that the Sony A7III is nothing new, the camera has been around for some time and regardless of the age, it still manages to deliver excellent performance.
Before you ask us if it is worth for photography or videography, for that matter. Just check out the specifications below and you will get a better idea about the camera if you just look at the specs below.
24MP – Full frame BSI-CMOS Sensor
ISO 100 – 51200(expandable to 50 – 204800)
5-axis Sensor-shift Image Stabilization
3.00″ Tilting Screen
2360k dot Electronic viewfinder
10.0fps continuous shooting
4K at 30FPS and FHD at 120FPS Video Recording
Built-in wireless
Weather sealed.
There is no denying that looking the overall specs, you can tell that the Sony A7III is an excellent camera even on paper. This is perhaps one of the best cameras with low-light performance. If you have been looking for something that just delivers, this is a good thing that you should be looking into.
What is Image Stabilization and What You Need to Know About It
Now that we are done looking at the basic specifications that pertain to the Sony A7III, the next logical step is to start focusing on what image stabilization is. Since a lot of people know what this term is but do not know how it actually works, we are going to pay some attention to that and hopefully make things easier for you.
Now, when you are looking at image stabilization, you have to understand that there are a few types of image stabilization that we are going to look at.
Lens image stabilization.
In-camera image stabilization
Electronic or digital image stabilization
Now, it is worth noting that if you are to go into details about these type of image stabilizations, you will realise that they are a lot more technical than the names suggest but don't worry, we are going to give you a bit of explanation how these work.
1- Lens Image Stabilization
The first type that you are going to come across is the lens image stabilization. This is when the image stabilization mechanics are built inside the lens body instead of the camera. The elements inside the lens are able to shift to compensate for any vibration or movement that can otherwise mess up the shot that you are taking.
Image stabilized lenses are very common and generally cost more money, at the same time. Most of the times, you see higher end lenses come with image stabilization and you can turn the feature on or turn it on.
2- In-Camera Image Stabilization
The next type of image stabilization is in-camera image stabilization also known as in-body image stabilization (IBIS) or sensor shift image stabilization. As the name suggests and as you may have guessed, this image stabilization type allows the sensor to move to compensate for any movement.
This method ensures that the light entering the lens and coming to the sensor is properly redirected and the image is not messed up.
Cameras with IBIS are normally more expensive since you need to build an entire mechanism inside the camera body. Normally, the IBIS is based on a 5-axis system, which allows the sensor to move freely and with ease.
3- Electronic or Digital Image Stabilization
The next one you are going to experience is the electronic or digital image stabilization. Now this is something that has become a lot more common than it used to be. As the name suggests, this is done entirely electronically.
For those wondering, this is done by cropping the edges of the video from all aspects to compensation for any blur or shake that might be in the image. Of course, since it is all done digitally, it is not as effective and sometimes, you just end up with a cropped footage that still looks like it has a lot of shakes in it and trust me, it never really looks the way you want it to look, therefore, it is best if you are just avoiding it, altogether.
How to Turn Image Stabilization On or Off in Sony A7III
Since we are done explaining to you what image stabilization is, the next step is just as important as we are going to focus on how to turn image stabilization on or off in Sony A7III. You would be surprised to know that the whole part is a lot easier than you might think, in the first place, therefore, we are going to take a look at it and not waste any time.
On your Sony A7III, tap the menu button.
Once you are in the menu, go to the second camera settings page.
Once you are on that page, you will have to navigate through the pages until you find an option called "Steady Shot".
You can go ahead and turn it off. By default, it is already turned on.
Although you might be thinking about turning the feature off but I would never suggest this to anyone because it is very important to keep it on as it only makes the experience overall better and easy, especially if you are shooting videos and taking pictures in lower light.
Frequently Asked Questions
Conclusion
If you are trying to figure how life with Sony A7III is going to be, the good news is that you are looking at something that is amazing, to be honest. The camera is great, and works really, really well in all the situations and is not really going to come in the ay of what you are looking for.
Therefore, if you are looking at something that is good and just works, then getting this camera is a great decision. You can go ahead and take stunning pictures or shoot buttery smooth footage with ease. Just put on a good lens, invest in a good gimbal if you have the need for it, and you are all set for some amazing experience with this camera.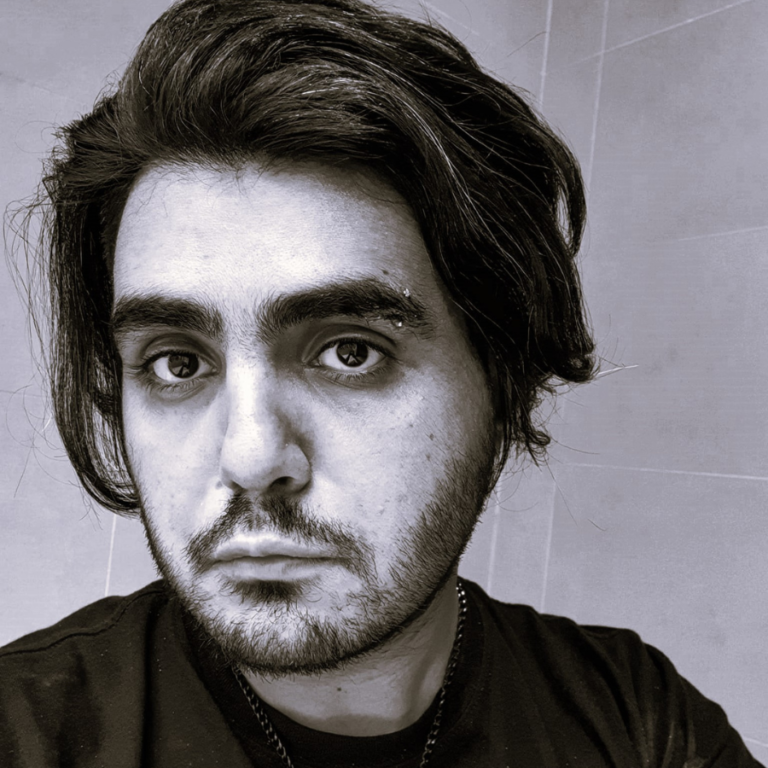 Furqan Shahid
Hi! I'm Furqan Shahid, founder of SnapDirector. With a decade of experience capturing countless moments, I'm here to guide you on your photography journey and save you from gear pitfalls!