Make 3D Printing More Fun with the Best Cameras for Octoprint
It should not come as a surprise that for the 3D printing enthusiasts, Octoprint is a fun thing to take part in and while I do understand that many people are still on the fence about it. But if you are looking to get started with Octoprinting, you are going to need a good camera for it.
A webcam is normally what everyone suggests and that is the most convenient offering available, to be honest. You can look at the best camera for Octoprint and that should get you started. I have covered all the good offerings that are available in the market, so you are never really left without any options.
If you have been looking for the best webcam for octoprint, this guide focuses on telling you all about the offerings that you should look into.
Disclaimer: The sample footage shows the quality of the camera and is not directly related to its performance in Octoprint.
Best Cameras for Octoprint
Let's not waste time and start looking at all the great cameras that you can use right away. If you are looking for the one camera that gets all the job done, I would highly suggest that you are looking at Logitech Brio as this is perhaps the best overall camera for not just Ocroprint but for everything where you would need to use a webcam.
Just when one could think that the webcam market has seen all the revolution there is, Logitech decides to come with the Brio, one of the best web cameras that one can buy and not just that. This is also the highest end webcam available in the market and delivers top-notch performance. Sure, you are looking at a premium but you are also looking at an excellent camera.
For starters, this delivers crystal clear video quality, and the autofocusing system on this webcam is one of the best. For all your uses, this camera would fit your requirements and is not going to let you down, either.
Logitech's legendary auto light correction works really well and the fact you are looking at a webcam that has advanced features such as zoom, pan, and tilt is just a great thing overall.
Another excellent feature about this camera is that you are getting an adjustable field of view, which is really, really great as it allows you to easily get the focus and composition right all the time.
Logitech has also ensured that the overall sound quality on the microphone is great, so even if you do not have access to an external microphone, this should work just fine.
Honestly, after using the Logitech Brio for some time, I quickly realized that this is one of my favorite webcams in the market. My only concern is that this is a flagship webcam that is not built for everyone's use case.
Check Latest Price for Logitech Brio
Elgato is one of the leading companies whenever you are talking about streaming in general. So, it is safe to say the products that they have made have always been amazing in almost every regard and the best part is that if you are looking for a webcam that you can use for Octoprint, Elgato has got you covered.
The Elgato FaceCam is simply named web camera from Elgato that brings all the features we know and love in Elgato devices and if you are looking for something that is good, this is the one that you should be looking into.
What does the camera provide? Well, a lot. For starters, you are getting uncompressed 1080p 60 frames per second video, the fixed focus is great for Octoprint usage, and the best part is that you are getting the camera hub software which works really well in handling everything the right way.
Not just that, you are also getting access to easy manual control which seems to be one of my favorites as it is convenient, simple to use, and has all the controls one could want.
Honestly, I absolutely love the camera overall as it is something that caters to all the requirements that one can have from a camera for Octprint and if that is the goal here. However, my only gripe here is the lack of a microphone that might let some people down when it comes to other applications.
Overall, the Elgato FaceCam is an impressive camera that can easily be used for Octoprint, and honestly, after using it for some time, I can tell you that you are buying something that is good and will not let you down at all.
Check Latest Price for Elgato FaceCam
Logitech is another excellent company that is responsible for creating some of the best cameras in the market along with other peripherals. Their lineup of webcams has long lived up to the expectations and ever so increasing demands of the consumers and this trend has not stopped, either.
The Logitech C920 is one of the cameras that can be considered the jack of all trades. Whether you are looking at a camera that is going to be excellent for Octoprint or you are just looking for something that is going to help you stream the content that you want to stream, the camera gets the job done.
For starters, you are getting something that is going to offer you excellent quality on a budget; you do not have to feel like you are spending a lot of money, at all. Not just that, you are getting one of the best build qualities that you can find, and more importantly, the reliable and sturdy build quality is only going to help you more in the process.
Thankfully, Logitech has also implemented great autofocus on this camera that rules a lot of applications and will provide top-notch results in every situation that you could throw at it.
I normally did not run into any issues with the camera, but I do have to mention that the frame rate is capped at 30 frames per second, for those who are interested in knowing about it.
Overall, I would say that the Logitech C920 is a camera that can be used for pretty much everything that you are going to throw at it, and will not let you down at all. Sure, it is a bit older but gets the job done just fine.
Check Latest Price for Logitech C920
I have already mentioned how Logitech cameras are great and this statement is going to hold up even after a few years. The thing about Logitech that I love so much is that they are constantly evolving and making sure that the products that they are delivering are great in every sense of the way and you never really have to regret buying something from them.
The Logitech C992x Pro is perhaps the best Logitech camera for Octoprint and for all the other applications where a webcam would make sense. At first, I did think that the upgrade would be a small one over the original but after spending some time with it, I have come to realize that I am looking at something that is truly amazing.
Logitech includes a tripod with the purchase, and you are also getting access to two Omni-directional microphones, which is always a great thing that you are getting. Not just that, the autofocusing on the camera is great to a point that you are not going to have any issues.
The auto light correction feature, however, is my favorite and it is something that I can find myself using time and again as it makes everything so much more convenient.
Let's not forget, the camera also delivers a fast 720p/60fps video and while that is not industry leading, having the feature available is great, to say the least. Not to forget, you are also getting access to the amazing Logi Capture Software, which makes the whole experience all the better.
Honestly, the only thing that people might not like about this camera is that there is no privacy shutter available on this.
Overall, I would say that the Logitech C922x Pro is perhaps the best Logitech camera for Octoprint. Sure, it is an option that is a bit more expensive than some of the other offerings that I have listed down so long but you are getting an amazing overall experience.
Check Latest Price for Logitech C922x Pro
One of the things about Logitech is that if you are not looking to spend a lot of money, you can still find some excellent offerings from the company that will cater to your needs. It is safe to say that not everyone who is into Octoprinting or streaming, in general, will also be into spending a lot of money on gadgets, and honestly, at this point, it is better than you are focused on buying the right offerings.
With that out of the way, for anyone who is in the market for something that is good and works really well, the Logitech C270 is the camera to look at. This is an affordable entry from Logitech that surprisingly works really well and delivers a respectable performance that you can look at.
There is enough to love about this camera but the best part is that you are not spending a lot of money here; it is inexpensive, which is one thing that makes this camera an amazing offering, to say the least. Moreover, you are also getting access to a universal clip which will make it easier for everyone to go ahead and attach the camera without any issues.
One more thing that we genuinely love about the camera is that it comes with auto-light correction, which is a very useful feature and you are not going to face any letdowns.
Sadly, it does feel like Logitech had to cut some corners as there is no auto correction or features such as tilting, panning, or zooming.
If you are looking for something that is affordable and gets all the basic tasks done, then this is a good camera, to begin with. For Octoprint, you cannot get a better deal than this because of how affordable this is.
Check Latest Price for Logitech C270
Overall, if you are looking for something that is not going to cost a lot of money, then the
The last camera that we are looking at is Wyze V2, a very affordable and surprisingly good camera that took me by surprise. Now, a little disclaimer that this camera is by no means a webcam. As a matter of fact, you are looking at a camera that is mainly used for security purposes.
But since we are talking Octoprint, this camera can be used for that purpose and works really well. But is it any good and should you be spending money on it? Well, let's have a look.
For starters, the camera barely costs anything; this is one of the most affordable cameras in the market and for the price, it works really well. It also is the smallest camera that I have reviewed, which works really well as it can be placed anywhere with ease.
Despite the oddly small form factor, you are getting a sharp 1080p video and it looks great. The camera also offers motion and sound triggered recording, which is a security oriented feature should you decide to use it as a security camera.
The best thing about this camera is the fact that you are getting not only local storage but you are also getting free cloud storage that you can use to easily store the recordings. Again, it is one thing that you cannot really go wrong with.
Last but not the least, the time-lapse recording and motion tracking are two features that you are going to enjoy using should you ever have the need for them.
With so many good things about this camera, there are a few things that I would like to address. For starters, the Wyze V2 does not directly integrate with other smart home devices. Another downside that I noticed is that it does not have any support for IFTTT. But considering how we are looking to use this camera for Octoprinting, it is not a problem.
Check Latest Price for Wyze V2
Frequently Asked Questions
Conclusion
There you have it, folks. The best cameras for Octoprinting were reviewed for your convenience. For anyone who is in search of a good webcam, this roundup should nicely cover you and will be all set. Reviewing these cameras was a challenge, to be honest. So far, all the cameras I have reviewed focused on photography with some dabbling into videography, as well. I was not aware that there is a whole world out there that uses cameras for other purposes, in this case, Octoprinting.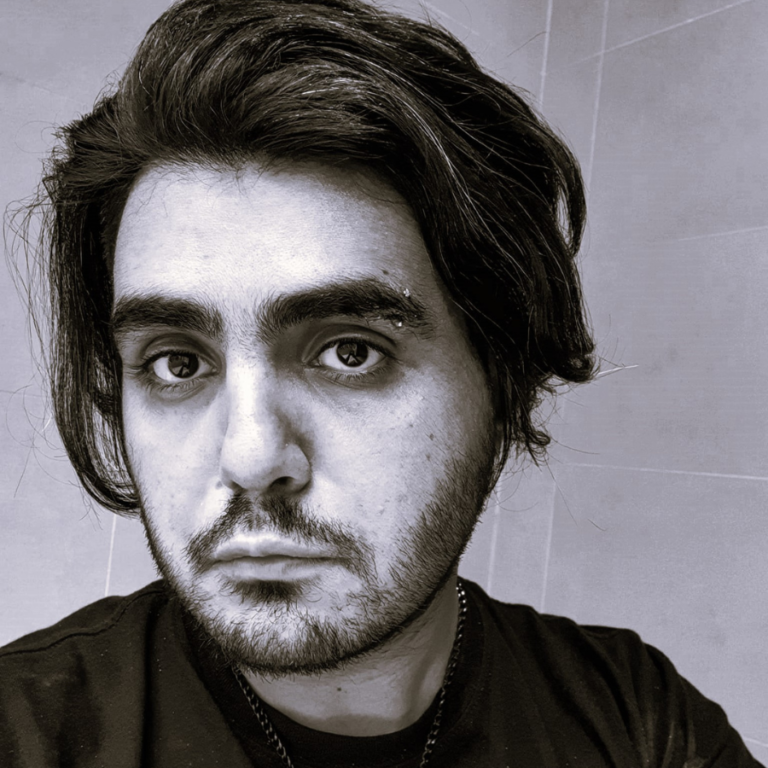 Furqan Shahid
Hi! I'm Furqan Shahid, founder of SnapDirector. With a decade of experience capturing countless moments, I'm here to guide you on your photography journey and save you from gear pitfalls!